The Truth About RuPaul's Makeup Artist Raven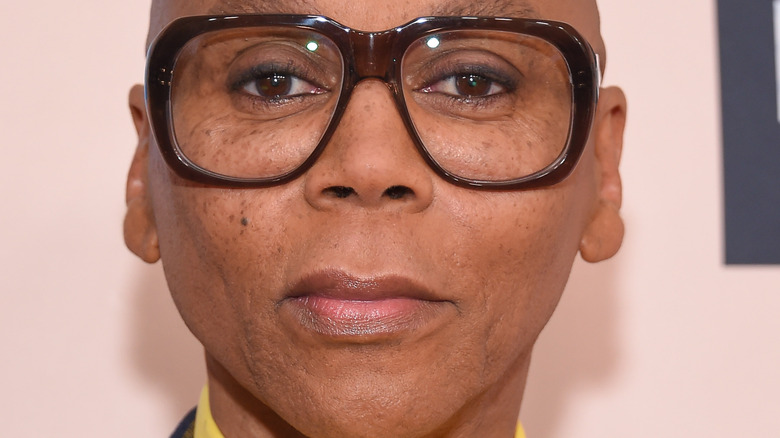 Shutterstock
RuPaul, the legendary drag queen responsible for the "RuPaul's Drag Race" empire, never looks anything short of amazing. While RuPaul loves skincare products, especially serums, via NYMag, much more goes into his routine than caring for his skin. From his wigs to his gowns, RuPaul is always on point. According to Insider, it takes the drag superstar six hours to get ready. In order to look that good, RuPaul needs the help of a qualified team. That's where his makeup artist, Raven, comes into play.
If you are a fan of "RuPaul's Drag Race," you might recognize Raven. Raven is a drag queen herself who was on the second season of the show, via Screen Rant. She would also appear in the first season of "RuPaul's Drag Race All-Stars". where she made it to the final four but ultimately lost the title to Chad Michaels.
Raven is a drag legend in her own right, and that is why RuPaul asked her to join his beauty arsenal.
She was not RuPaul's original makeup artist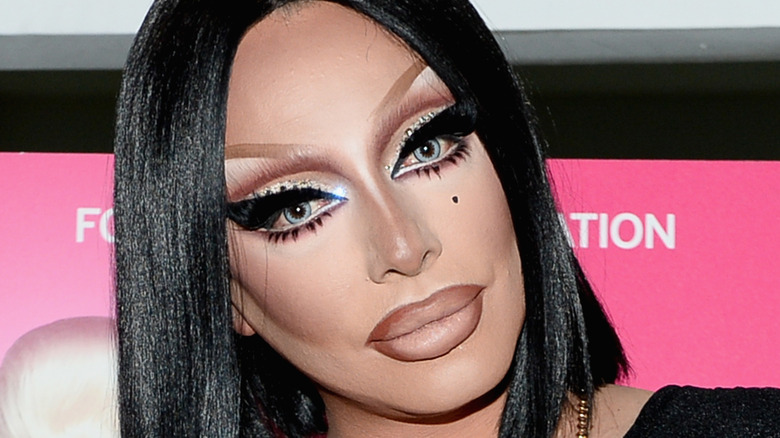 Tara Ziemba/Getty Images
Raven was not always the mastermind behind RuPaul's makeup. In the early seasons of the show, RuPaul's makeup artist was the legendary Mathu Anderson (via Out). Anderson was more than just RuPaul's makeup and hair artist; he assisted the show as a creative producer, coming up with some of the show's challenges and even taking a seat at the judges' panel from time to time. Anderson and RuPaul's business partnership lasted a decade before it unexpectedly came to a close after the filming of "RuPaul's Drag Race" season 9.
RuPaul needed to bring on a talented makeup artist in place of Anderson. Former contestant Raven was clearly a strong choice. Raven has been doing RuPaul's makeup for the show and events since 2017. She has even gone on to win an Emmy for her work. She thanked him after her award win, saying: "I dedicate this to someone who really deserves this. Who has been the creator of some of the most iconic looks. Who also trusted me to be where I am now, to work with his friend. Who inspired me in more ways than one can imagine. That is Mathu Andersen. Mathu, I am eternally indebted to you!"
Raven has worked alongside the "RuPaul's Drag Race" team in the US, UK, and beyond. She's worked amid the pandemic as well, even getting locked down in the UK in March, per Variety. She is both a legendary makeup artist and drag performer.