Is Kylie Jenner Still Friendly With Ex-Boyfriend Jaden Smith?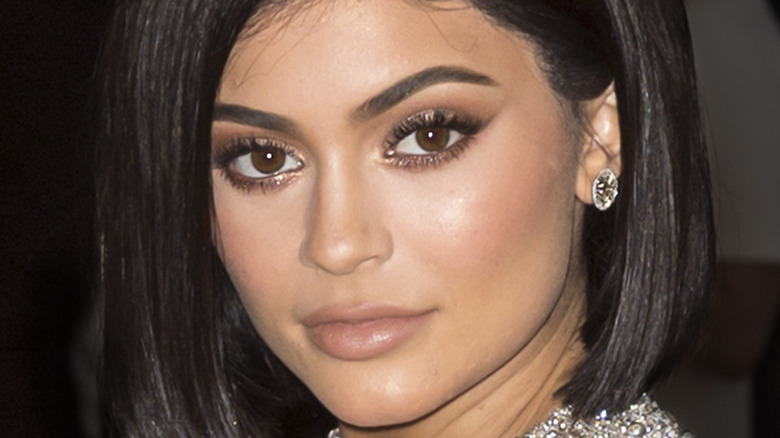 Shutterstock
When relationships come to an end, it can be hard to maintain the friendship that was the underscore of the romance. While some couples find it impossible to remain close once a love affair ends, others remain friendly or even close. Once a Hollywood "it" couple, is Kylie Jenner still friendly with ex-boyfriend Jaden Smith? If anyone's been paying attention, the two seem to have beaten the odds. 
Many a celebrity love has blossomed and faded in the years since the pair were together. For those who have since forgotten, Jenner and Smith were briefly a couple in 2013; Jenner was 15 and Smith was 14, (per Distractify). Throughout the course of their relationship, the two were often photographed out and about together. Along with movie dates and dinners, the two also attended Kim Kardashian's wedding together. But the relationship didn't last long and both were soon referring to one another as just friends. But the friendship appears to have stayed deeper than your average exes who find themselves on good terms with one another. 
Smith has remained in Jenner's orbit, with the two seen spending time together throughout the years. Smith went on to introduce Jenner to her former best friend, Jordyn Woods, and is sometimes credited as being the cause of Jenner's split from boyfriend Tyga in 2015. 
Friendship or something more?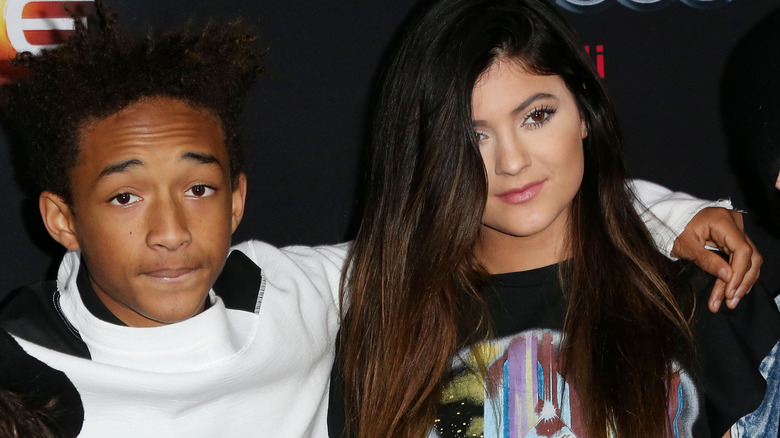 Frederick M. Brown/Getty Images
The two have been spotted in one another's company more recently, as well. 
In photos shared from Justin Bieber and Hailey Baldwin's wedding, Jenner and Smith can be seen enjoying the event together. Rather than bring a date, Jenner opted to attend the wedding with a group of friends; among them, Jaden Smith (per Daily Mail). The wedding prompted rumors that the two were getting involved once again. Jenner was reportedly planning to attend the wedding with Travis Scott, and after the change in company, many speculated that Smith was once again tied to one of Jenner's breakups. 
Additionally, Jenner and Smith were spotted out in Hollywood together in November 2020, with the Daily Mail describing the two as "best friends." Despite the changes in relationship statuses, phases of their careers, life in the spotlight, and the constant eye of the media; it seems that Smith and Jenner have maintained their closeness throughout the years. Rumors are circulating that the two may be on their way back to being romantically involved, but neither has commented on the potential for a budding new romance. No matter what it is that ties these two together, be it romance or friendship, it is clear that theirs is something with staying power.