What We Know About Joe Biden's Virtual Birthday Tribute To Barack Obama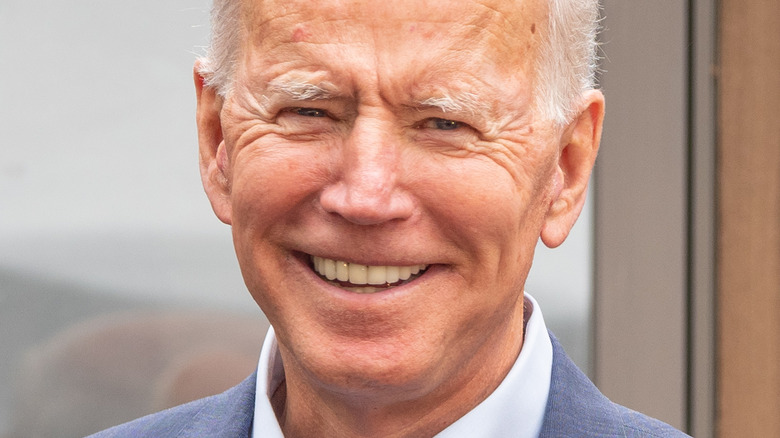 Shutterstock
President Joe Biden paid tribute to Barack Obama for his 60th birthday. According to the Metro, former President Obama turned 60 on Wednesday, August 4, and celebrated the landmark birthday on Saturday, August 7, at his  $12 million, 30-acre Martha's Vineyard estate. The event's star-studded guest list included the likes of Gayle King, Tom Hanks, Rita Wilson, Steven Spielberg, John Legend, H.E.R., and Erykah Badu.
Although Biden wasn't able to attend the birthday bash in person, a source revealed to People that the president had recorded a "heartfelt" birthday message that was played to Obama and his guests during the party. The insider explained how the video clip was "heartfelt and focused on the bond between their families and the wonderful young women Obama's daughters and Biden's granddaughters had become." 
In the virtual birthday message, President Biden reportedly said, "The greatest gift of our time together is the bond between our families ... Happy birthday, 44. Jill and I send you and Michelle our love. Look forward to seeing you soon." 
Barack Obama received backlash over his 60th birthday party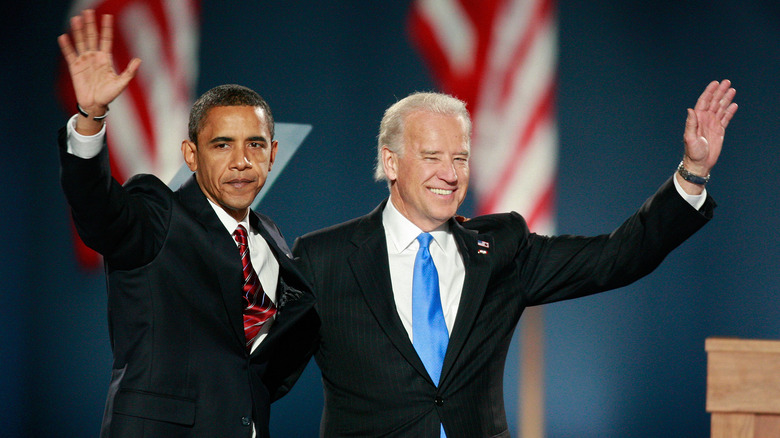 Scott Olson/Getty Images
According to the Metro, other reported A-list attendees of former President Obama's 60th birthday included Beyoncé and Jay-Z, who have enjoyed a close friendship with the Obama family throughout the years. 
Originally, the event near Provincetown, Massachusetts, had been planned to host nearly 500 guests and 200 staff members. However, hosting a large-scale event in the midst of the coronavirus pandemic sparked a wave of backlash. Eventually, the Obamas altered their plans in favor of a smaller party. 
Speaking to The New York Times, Obama's spokeswoman, Hannah Hankins, said, "Due to the new spread of the Delta variant over the past week, the President and Mrs. Obama have decided to significantly scale back the event to include only family and close friends." She concluded, "He's appreciative of others sending their birthday wishes from afar and looks forward to seeing people soon."