Jon Gosselin's Girlfriend Has Been Diagnosed With Cancer. Here's What We Know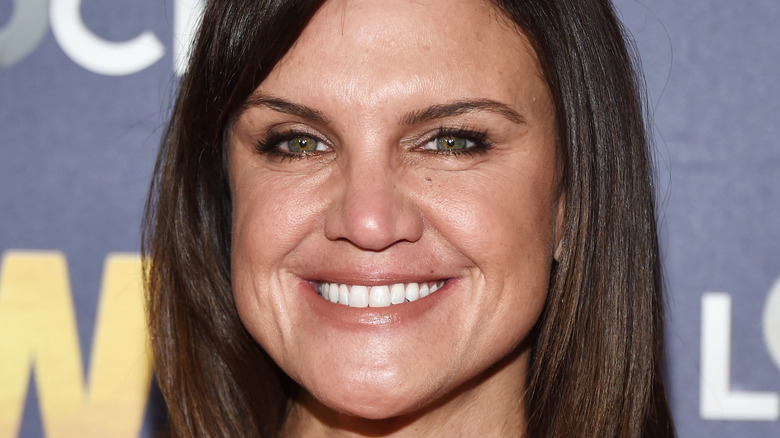 Amanda Edwards/Getty Images
Jon Gosselin's longtime love, Colleen Conrad is opening up about a very private matter. The nurse practitioner has been dating the reality TV star for over six years. The former "Jon & Kate Plus 8" star was previously married to Kate Gosselin, with whom he shares his eight children: twins Cara and Mady, 20; and sextuplets, Hannah, Collin, Aaden, Joel, Leah, and Alexis, 17. Conrad also has two children from a previous relationship. Back in November, Conrad celebrated her anniversary with Gosselin with a sweet tribute to her beau via Instagram, per Us Weekly.
"We've been through a lot together and everyday I love you more and more," Conrad captioned an adorable photo of the couple cuddled up together. "I can't imagine you not being in my life. I can't wait to see what the coming years have in store for us! Happy 6th Anniversary Jon!!" Conrad has also been a staple in the lives of Gosselin's children, Collin and Hannah, who have chosen to live with their father instead of their mother, Kate.
Collin even shouted out Conrad on mother's day, claiming that she was "so much more than a mother" to him. "You are one of my guidelines and one of my guiding lights," Collin wrote. Now, Conrad may need the support of Gosselin and his children more than ever after revealing that she's been diagnosed with cancer.
Colleen Conrad gets candid about cancer diagnosis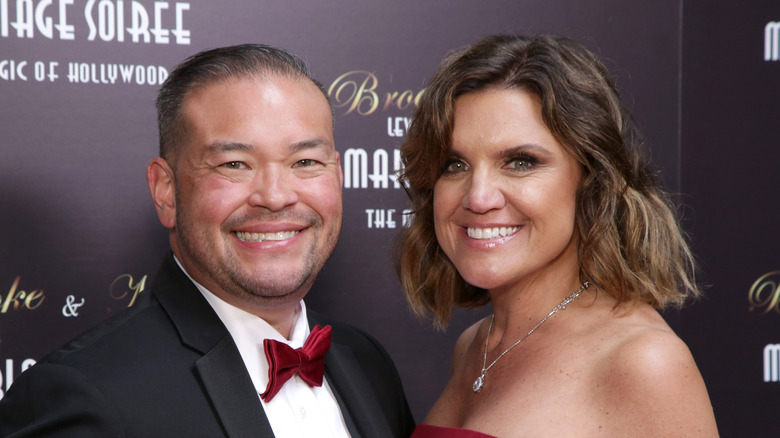 Greg Doherty/Getty Images
According to Page Six, Jon Gosselin's girlfriend, Colleen Conrad, has been battling breast cancer. Conrad spoke out about her health issues in an honest and moving Instagram post this week. "I went for a mammogram on 4/15. I had put it off for almost 2 1/2 yrs due to lack of time and Covid and later got a call that a mass was found in my right breast. Everything after that happened so fast. Then on 4/21, I got the call that is confirmed it was cancer. Stage 2, triple-negative breast cancer," she wrote. 
"I was BRCA1 and 2 negative," Conrad continued. "Everything seemed so surreal. I had a single mastectomy done on my right breast on 7/14/21 followed by a DIEP Flap procedure on 7/30/21 and I feel good. The DIEP flap was a personal choice for me. I am very happy with the outcome but I also had amazing surgeons at Penn Medicine in Philadelphia."
Following her surgery, Conrad revealed that she's "still waiting" to see if she'll need further treatment such as chemotherapy. She also encouraged others to keep up with their important checkups and stay on top of their health. "I was also lucky enough to have support through amazing friends and family but mostly my 2 kids Jesse and Jordan and my sister Debbie," Conrad stated. However, she made no mention of Gosselin or his family. Currently, Conrad and Gosselin still follow each other on social media and have not deleted any snapshots of themselves together.