Here's What Hannah Montana Star Cody Linley Looks Like Today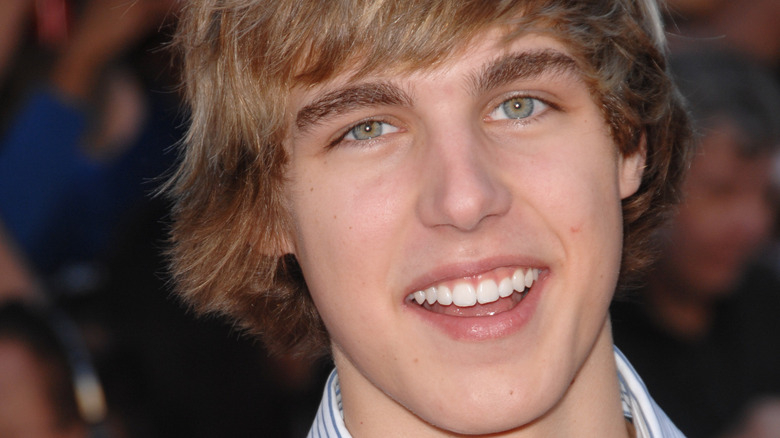 Shutterstock
In the early and mid-2000s, pre-teens and teenagers were well-versed in the plotlines of popular Disney Channel TV series, especially the love story of Jake Ryan, played by Cody Linley, and Miley Stewart, played by Miley Cyrus, in "Hannah Montana" (per Seventeen).
Although Linley's character was written out of the series (why did you cheat on Miley, Jake?!), fans of the show never stopped loving the cute boy who stole the singer's heart. Luckily, the show helped launch Linley's career, resulting in more screen time for the actor who showed off his rhythm and dance moves with dance partner Julianne Hough on "Dancing with the Stars" in 2008 (via Access Online).
He may no longer be co-starring alongside his "Wrecking Ball" singer-songwriter on the hit show, but Linley is still very much in the acting scene, with appearances in "Sharknado 4," among other things (per Teen Vogue). Here's what "Hannah Montana" star Cody Linley looks like today.
Cody Linley is an acting coach
A lot has happened to Cody Linley since "Hannah Montana" debuted in 2006. The actor now coaches up-and-coming actors through his coaching business, Acting with Cody, and as a faculty member at the Texas-based Cathryn Sullivan's Acting Studio, according to the Acting with Cody website. Acting Technique, Voice and Movement, and Improvisation are only a few of the classes Linley offers adults and child actors. 
Aside from teaching acting, Linley continues his career starring in shows and films like "Melissa and Joey," "Sharknado" four and five, "My Dog the Champion," and "The Playroom" (per IMDb). The actor also uses his Instagram to support movements such as Black Lives Matter as well as the LGBTQ community.
Linley may have ditched the fringe-style hairstyle that made pre-teen girls swoon, but he has kept the long locks. And he also kept in touch with Miley Cyrus and continues to support her from afar. In a 2020 Instagram post, he wished Cyrus a happy birthday, writing "Happy belated birthday @mileycyrus I'm proud of your evolution and glad you always keep it real & fight for equal rights for all! I hope your birthday energy brings you all that you wish for."
Jiley forever!