This One Direction Star Bought An Iconic Prop From The Harry Potter Movies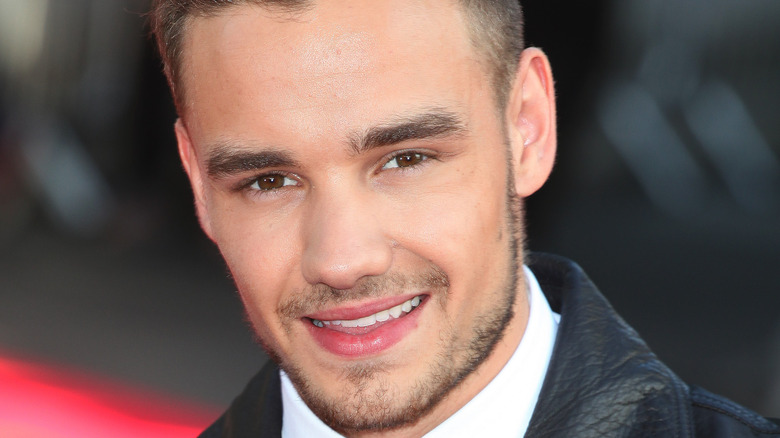 Shutterstock
British boy band One Direction rose to pop stardom in 2010 after competing on "The X-Factor" in the U.K., and life has never been the same for the five lads comprising the group. Harry Styles, Niall Horan, Zayn Malik, Liam Payne, and Louis Tomlinson have since gone their separate ways after the group went on hiatus in 2015, but the memories of their time together remain as vivid as ever. One of the most memorable moments occurred back in 2015 when One Direction joined BBC Radio 1 host Nick Grimshaw for a revealing interview.
During the interview, members of 1D were asked about their Hogwarts houses thanks to a fan-submitted question. When the guys were giving their responses, one member mentioned that he actually bought an iconic prop from the "Harry Potter" movies, and it isn't something small like you'd expect! Payne revealed to Grimshaw that he actually purchased the car flown by Harry Potter and Ron Weasley in "Harry Potter and the Chamber of Secrets" and he keeps it in a pretty surprising place.
Liam Payne keeps this iconic Harry Potter prop in his garden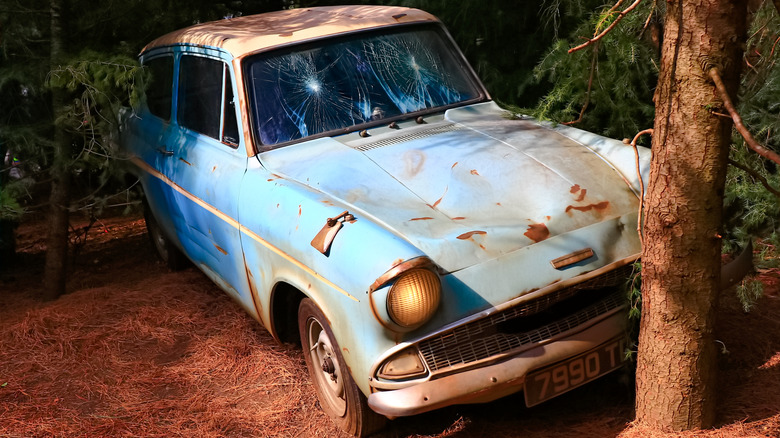 Shutterstock
As if it wasn't crazy enough that Liam Payne bought the blue Ford Anglia bewitched by magic in the second "Harry Potter" movie, the fact that he keeps it in his garden makes the story even wilder. "I put it in my garden. You know the blue car, the flying car? I bought one because I'm a bit of a geek," Payne said during the BBC Radio 1 interview. Most people would keep a collector's item like this safely tucked away in storage, but Payne wanted it on full display.
Fans weren't surprised at the revelation, as Payne had always been extremely open about his love for the "Harry Potter" film series. The singer even sat down with Wizarding World for an exclusive interview where he discussed his favorite Christmas scene from the franchise, his Hogwarts house, and much more. Payne also revealed in a TikTok appearance with "Harry Potter" star Tom Felton that he has since added a replica of Hagrid's hut to his garden alongside the Ford Anglia (via Capital FM). This takes fandom dedication to a whole new level!