Melissa McCarthy Just Shared New Details About Filming Meghan Markle's Birthday Video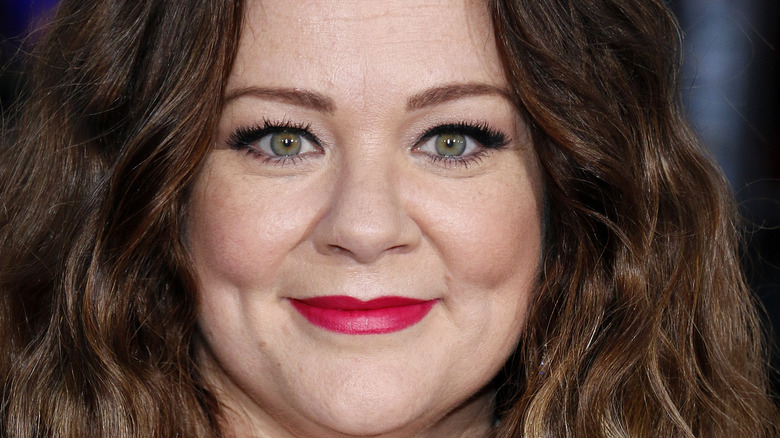 Shutterstock
In honor of her 40th birthday, Meghan Markle revealed how she would celebrate the milestone in a special video (via ABC). The Duchess of Sussex shared that she asked a few friends to help her launch her 40x40 initiative. She explained, "For my birthday, I have asked 40 friends, activists, athletes, artists, and world leaders to help kick off a global effort by contributing 40 minutes of mentorship to support women re-entering the workforce." Stella McCartney, Sophie Gregorie Trudeau, and Adele have already signed onto the project, as well as, comedian Melissa McCarthy (via Daily Mail).
McCarthy even helped the Duchess announce the 40x40 initiative in the birthday video. After, joking about a "Suits" reunion, claiming Markle is her best friend and suggesting the Duchess through a yacht party, McCarthy promised to participate in the inspiring campaign. In a recent interview with Access Hollywood, McCarthy discussed her role in the video and offered some behind-the-scenes insight.
Melissa McCarthy encouraged Prince Harry to demonstrate his juggling skills
While promoting her upcoming Hulu series "9 Perfect Strangers" Melissa McCarthy reflected on her experience filming Meghan Markle's 40th birthday video. McCarthy told Access Hollywood that she admires her friend's decision to use her birthday to help other people rather than celebrate herself. She said, "'She's [Meghan Markle] doing such an amazing thing to celebrate her 40th. I just love that she is like, 'Oh, what can I do to put some good and help some people out?' Well that is awfully nice."
McCarthy also explained the hilarious Prince Harry juggling blooper. "The Bridesmaids" star explained that Harry was reluctant to demonstrate his talents in the birthday video but she assured him it would help the cause. She continued, "They were so sweet and funny and I just find them very inspiring. They're carving out their own lives. They're carving out their lives for their kids." McCarthy said that she feels grateful to be part of a project that empowers other women. She concluded, "She [Meghan Markle] said let's do it in a fun way and see if we can drum up more people helping more women kind of get back into the workforce ... I was so pleased to be a part of it."