Todd Chrisley Makes A Surprising Claim About The Cause Of His Feud With Lindsie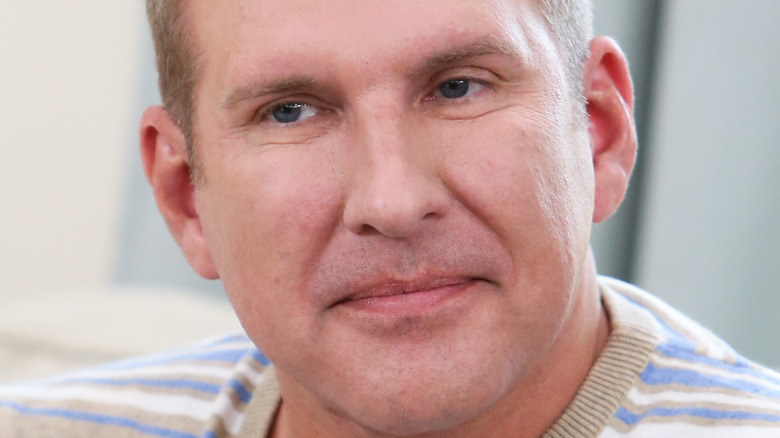 Paul Archuleta/Getty Images
Georgia real estate tycoon Todd Chrisley, of USA Network's "Chrisley Knows Best," is never too far away from drama, and there's long been tension between the rest of the family and his eldest daughter Lindsie, who's stayed away from the show since season five aired in 2017 (via Life & Style).
While fans of the show will no doubt have been wondering what's gone on between Lindsie and her family, Todd did give a little more info in an interview with "Entertainment Tonight" on Monday, revealing that he thinks the feud began over Instagram followers. Yes, really. "It started out with Savannah having way more social media followers, and then [Lindsie] wasn't getting enough time on ['Chrisley Knows Best']," he said in the interview. "She is my daughter, and I love her. There was just some kind of emotional battle that Lindsie has had within herself and jealousy amongst her siblings." (via Page Six).
He claimed the feud was over Instagram followers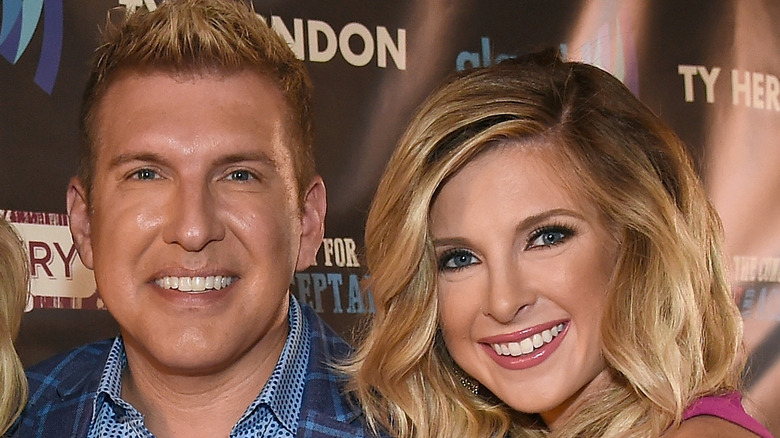 Rick Diamond/Getty Images
Todd Chrisley and his family have been on our screens since 2014, when "Chrisley Knows Best" first began airing, and since then his fractious relationship with daughter Lindsie has been no secret. Back in 2012, she eloped with Will Campbell, who she's currently divorcing (via Page Six), and her father wasn't happy that Campbell didn't act him for permission to marry his daughter beforehand (via Life & Style).
Lindsie left the show in 2017, before it was reported in 2019 that she'd filed a police report claiming that both Todd and her brother Chase were threatening to release a sex tape involving her if she didn't help them with the indictment case against Todd and his wife that same year. However, it was dismissed, before Todd then accused his daughter of having affairs with two men we know from the "Bachelor" franchise: Robby Hayes and Josh Murray. It's been a rocky ride for the Chrisleys, but did it really stem from a conflict over Instagram followers? There's surely more to come in this long-running feud.