Here's How Many Grandchildren Eva Marie Saint Has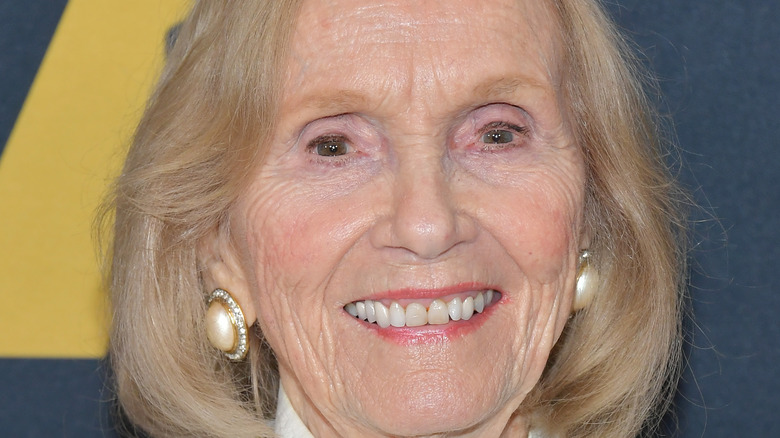 Amy Sussman/Getty Images
For over six decades, Hollywood icon Eva Marie Saint was married to television director Jeffrey Hayden. Tying the knot in 1951, the two were soulmates and were supportive in everything the other did, staying together up until Hayden's death in 2017 (via the Los Angeles Times). So much so that it was thanks to Hayden that Saint actually accepted the role of Eve Kendall in Alfred Hitchcock's "North By Northwest" opposite Cary Grant.
By the time Saint had received the script, she was 35 and raising two kids. She wasn't entirely sold on the script, so Hayden encouraged her to find a "quiet spot" and indulge herself in the story. "I vividly remember him saying, "Honey, I think you should find a quiet spot. I'll take care of the children and I want you to really think about this and reread this script'," she told Vanity Fair. "He was so right. And that's what husbands are for."
Eva Saint Marie says her family is her 'happiest achievement' in life are her children and grandchildren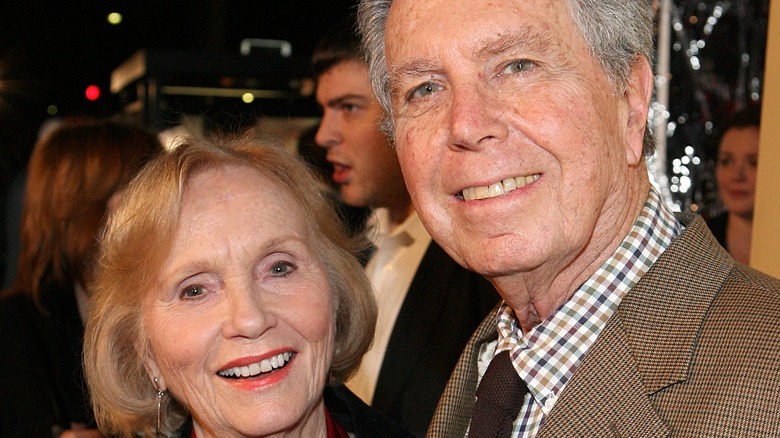 Frazer Harrison/Getty Images
The actress has often cited one of her "happiest achievements" in life has been raising her family (via the Pennsylvania Center For The Book), and with the strong bond she formed with Hayden since they fell in love that sentiment comes as no surprise. And Saint's love for her family grew tenfold through her children, as they went on to have families of their own.
Eva Marie Saint and Jeffrey Hayden had two children together, Laurette and Darrell Hayden. Their daughter Laurette was a film producer (via IMDb) before becoming a marriage and family therapist (via LinkedIn), and their son Darrell is a design instructor at a San Francisco University (via azcentral). Through her kids, Saint has four grandchildren called Tyler Dean, Molly Jo, Eli, and Stella Pearl (via LA Phil).
As to how Saint has maintained such a strong familial bond with her husband, children, and grandchildren, the actress has said it's all down to patience and humor. "I am very patient," she told Los Angeles Magazine. "I take pride in being patient with my husband, my children, and grandchildren." She had the same mentality for her career, too. "I really did feel that if I worked hard, if I were out there every day making the rounds, something good would happen," she said.