The Best Oribe Dry Texturizing Spray Dupes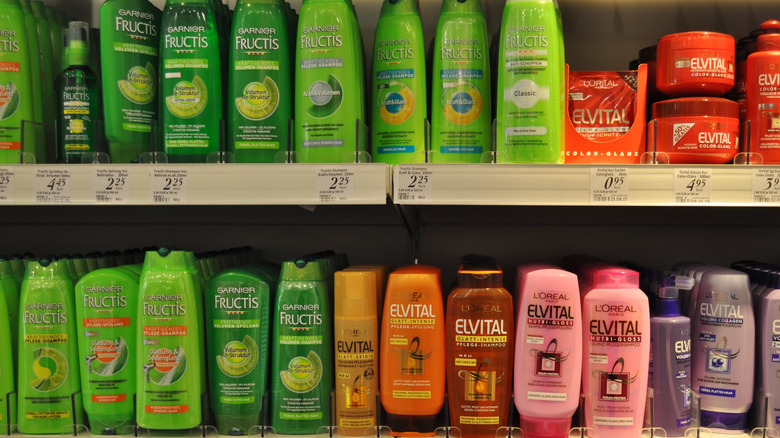 Shutterstock
Who said you have to spend countless dollars on hair products? Though the Oribe Dry Texturizing spray has wonderful reviews, it is a bit pricey, ranging around $48 at Sephora, according to their website.
That's where dupes come in! The Oribe texturizing spray is revered because of its formula — it holds the most difficult hairstyles and it's versatile, meaning it'll work on almost any hair type, per Bustle. But there are hairsprays that replicate the formula of Oribe and are less costly too — Amika Un.done Volume & Texture Spray being one of them, the outlet said. This dupe, according to Bustle, has the same results as Oribe's product and it has a wonderful smell to add too. The product fights frizz and softens hair, making it the go-to product for any girls struggling with ponytails.
Aside from Amika, there's also Garnier Fructis Texture Tease Finishing Spray. The cheapest dupe — this spray costs less than $5 — uses a lightweight formula to create texture without weighing your hair down (or requiring daily washing), the outlet added. Though it's not the best texturizing spray, it's the most affordable, which makes it the perfect option for most folks.
Got2b Mess-merizing texturizing hairspray is the best Oribe Dry Texturizing spray dupe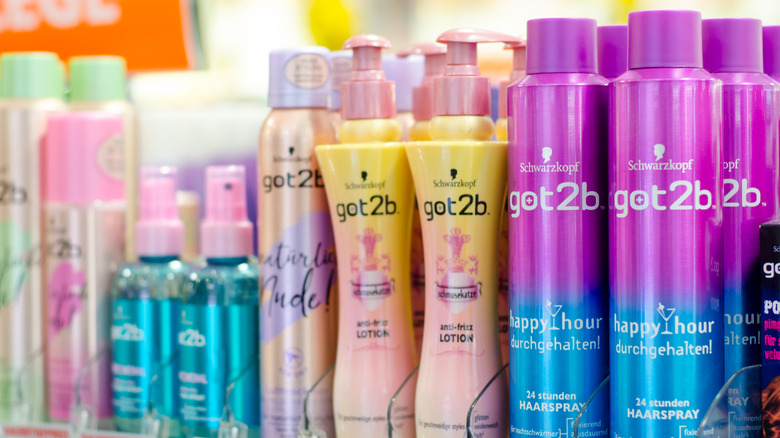 Shutterstock
There are many texturizing sprays out there that are nearly the same as Oribe's fan-favorite product. But the product that most resembles everyone's favorite dry texturizing spray? It's not Garnier's or Amika. Rather, it's the Got2b Mess-merizing hairspray.
What makes Got2b that much better? According to A Curated Life, one reviewer noted that this product offers more hold and volume than any other Oribe Dry Texturizing spray dupe. Thus, you don't need to continuously spray your hair for your hairstyle to hold. Plus, with less product to use, the longer it'll last. And, did we mention that this product is only $5? Run to the drugstore, ladies.
But, there are a few drawbacks to this product, the outlet added. One being it's easy to overdo since the formula is that strong. So beware of over spraying your hair (and damaging your hair in the process). It also doesn't come in a travel size, which could be a slight convenience to anyone relying on this hairspray for a small vacation trip.
But aside from these small drawbacks, the Got2b dupe is nearly identical to the Oribe Dry Texturizing Spray. No more spending nearly $50 on a hairspray when you can buy its replacement for a fraction of the price.