Is Queen Elizabeth's Relationship With Sarah Ferguson On The Mend?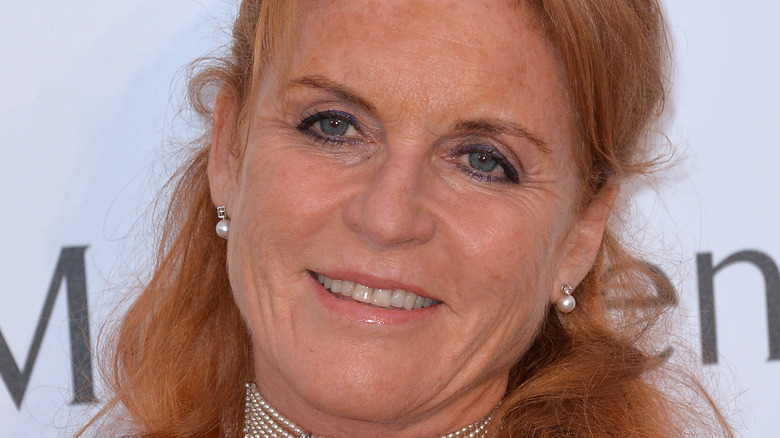 Shutterstock
The strained relationships between Queen Elizabeth and various members of the Royal Family are no secret. The tattered relationship between the Royal Family and Prince Harry and Meghan, Duchess of Sussex is the most notable in the news circuit right now. However, prior to that, the Queen had a falling out with Sarah Ferguson.
Sarah Ferguson was once married to Prince Andrew. The couple tied the knot in July of 1986, per Town and Country Magazine. They are the parents of Princesses Beatrice and Eugenie. After the couple announced their divorce in 1996, though they had been separated since 1992, Ferguson kept her title as the Duchess of York. Things were rocky between the Queen and Ferguson after the couple's divorce.
According to Express, the Queen made some serious moves following Prince Andrew and the Duchess of York's divorce. The Royal Family believed they should have custody of the two princesses and allow their mother some visitation rights.
There is hope for Queen Elizabeth and Ferguson's relationship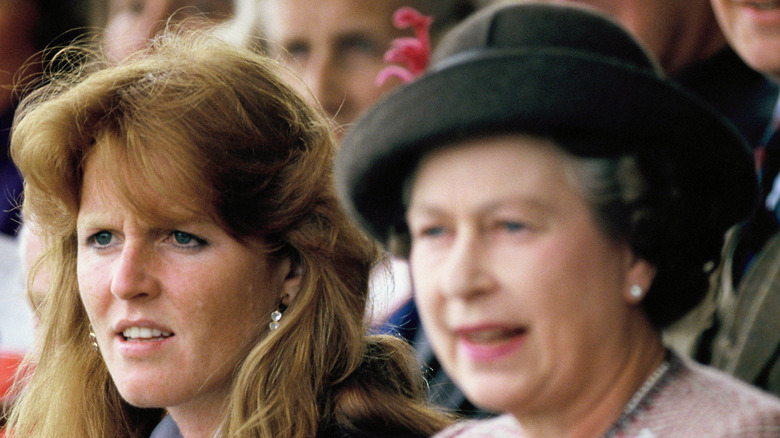 Georges De Keerle/Getty Images
Of course, threatening a custody battle with the mother of your grandchildren can be straining on your relationship. The Queen and Sarah Ferguson struggled with their relationship from that point forward. Major Ronald Ferguson, Sarah's father, told reporters, "I think it's absolutely monstrous and quite unbelievable that there should be these suggestions that she should" (via Express).
Many years have passed since the 1996 divorce and public battle between the Queen of England and the Duchess of York. Now, it seems that there is hope for the pair to patch up their relationship. Author Tom Quinn shared, "I think the Queen is mellowing in her old age. I think very tentatively the Queen is saying 'Look, we're just going to try this but if you put a foot wrong, it will all stop again'" per Fox News.
It seems as though the Duchess of York is getting more opportunities to mingle with the Royal Family. She was invited to Prince Harry and Meghan's wedding b the Queen, according to Hello! Magazine. "I just think that Her Majesty is an incredible lady," Ferguson told "Good Morning Britain." She went on, "What an icon to the country, and one of the finest people I've ever met. She leads by such example and to include me is a wonderful gesture ... Her Majesty knew me from a little naughty age ten ... I can't thank Her Majesty enough for being so steadfast to me."