Rudy Giuliani Has A Surprising New Gig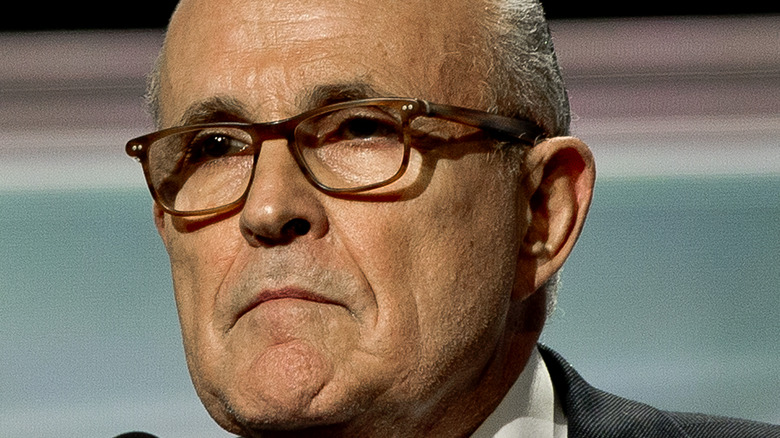 Shutterstock
Former Mayor of New York City, Rudy Giuliani has recently been through a challenging time, as his efforts to represent Donald Trump in regards to accused voter fraud in the 2020 election resulted in his suspension of practicing law in New York as well as in Washington, D.C. (via NPR). Although Giuliani's Twitter account reveals he continues to be a major political contributor in all media, his recent suspensions appear to have offered him some spare time, as he has found a new venture in Cameo.
Cameo is a popular on-line service where you can buy personalized videos made by your favorite celebrities, influencers, and even politicians. Giuliani is the newest addition to that list of Cameo high profile figures. In a video posted to his profile page on the Cameo website, Giuliani states "Hi. It's Rudy Giuliani, and I'm on Cameo." The Hill reports that the price for a Giuliani cameo was $199, though it's now been raised to $275.
More than a happy birthday video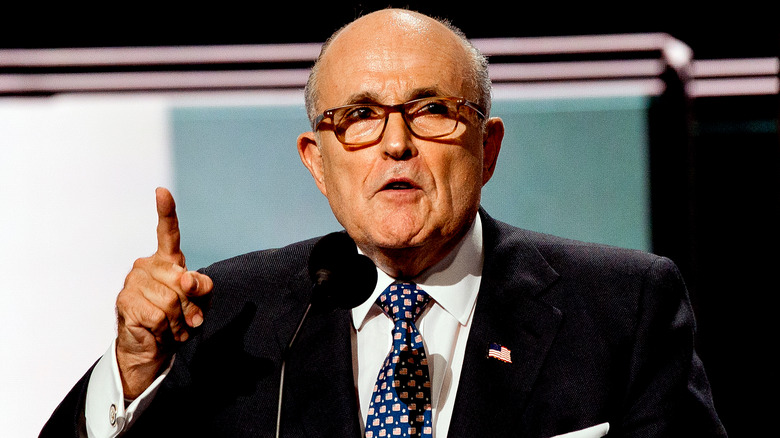 Shutterstock
Rudy Giuliani's Cameo profile page describes him as the former associate attorney general of the United States, New York City's mayor from 1994 to 2001 and host of the "Rudy Giuliani's Common Sense" podcast. According to The Hill, once your order is placed there is a 24 hour turn around period for the one-on-one Cameo call. 
Giuliani will offer more on Cameo than just the typical congratulations and happy birthday videos. In his descriptive profile page video he states, "If there is an issue you want to discuss or a story you'd like to hear or share with me or a greeting that I can bring to someone that would bring happiness to their day, I would be delighted to do it. It can be arranged. We can talk through the magic of Cameo." 
Rudy is not the only politician you can find on Cameo, as the service features many political figures and media commentators. You can purchase cameos from former governor of Alaska, Sarah Palin, "Fox Nation" Host Tomi Lahren, and even Mexico's former president, Vincent Fox.