The Real Reason Stevie Nicks Cancelled All Of Her Upcoming Concerts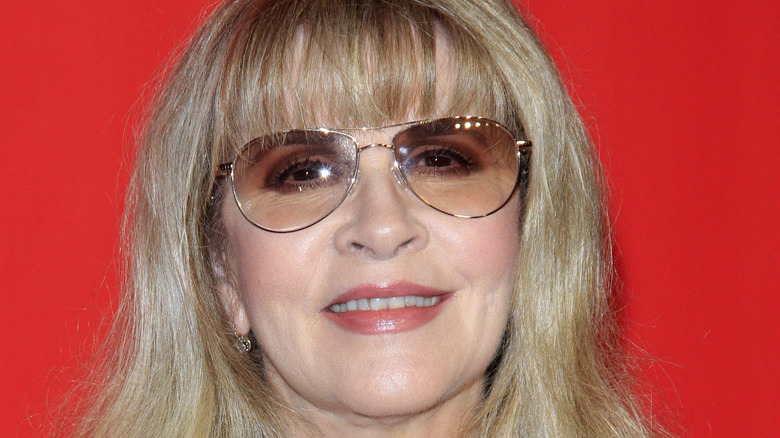 Shutterstock
Stevie Nicks has cancelled five upcoming performances at four different music festivals due to coronavirus concerns. According to ABC News, "The Chain" performer had originally been scheduled to perform at the BottleRock Napa Valley in California and the Jazz Aspen Festival in Colorado in September, as well as the Austin City Limits Music Festival and the New Orleans Jazz and Heritage Festival in the following month of October. 
However, in a statement shared by the singer on social media, Nicks expressed concerns over the "rising COVID cases" and confirmed she would not be performing live for the remainder of 2021. 
"These are challenging times with challenging decisions that have to be made. I want everyone to be safe and healthy and the rising COVID cases should be of concern to all of us." Speaking in the statement, she continued, "While I'm vaccinated, at my age, I am still being extremely cautious and for that reason have decided to skip the five performances I had planned for 2021."
Steve Nicks has expressed her coronavirus concerns before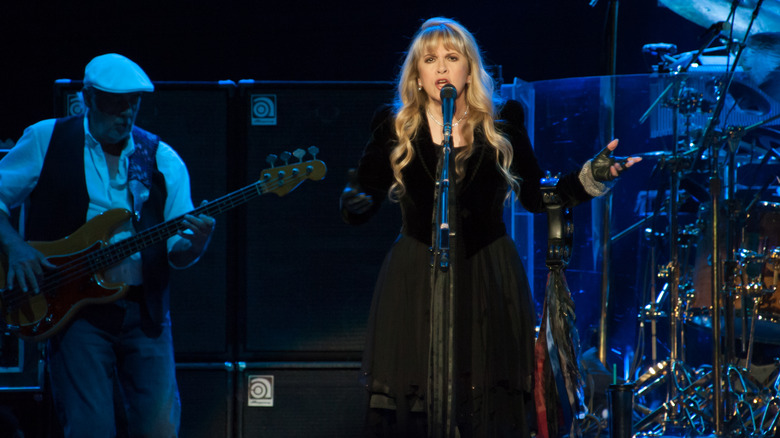 Shutterstock
Following Stevie Nicks' decision to drop out of the forthcoming music festivals, most of the events have gone on to announce replacement performers. Per ABC News, this includes country star Chris Stapleton, who is now scheduled to perform in Nicks' original spot at BottleRoc.
According to The Mirror, this isn't the first time the Fleetwood Mac front woman has expressed concerns over the coronavirus pandemic, and Nicks has previously disclosed how she believes that COVID-19 lockdowns have been robbing what she considers to be her "last youthful years."
Speaking back in October 2020, the singer explained, "This pandemic is more than just a pandemic for me ... I don't have just 10 years to hang around and wait for this thing to go away. I have places to go, people to sing for, another album to make. With every day that goes by, it's like taking this time away from me. That I think is the hardest thing."
She concluded, "Will it be safe next year for us to walk into Madison Square Garden in New York? I don't know that it will."