The Real Reason Past Comments About Andrew Cuomo Have Come Back To Haunt Trevor Noah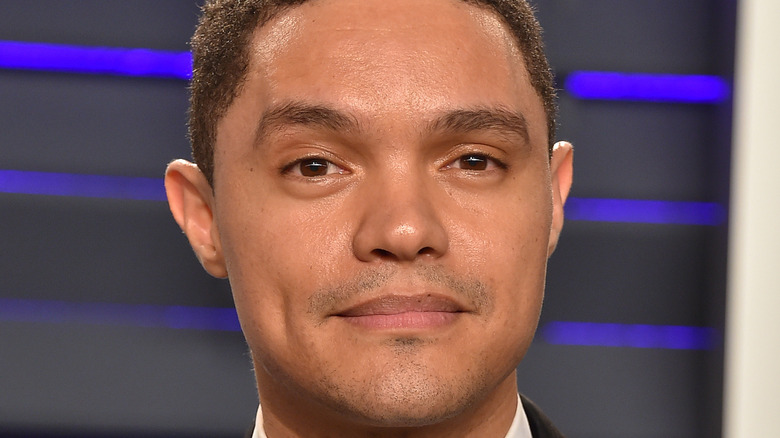 Shutterstock
Trevor Noah's past comments about Andrew Cuomo have come back to haunt him. 
According to the New York Post, social media users recently called out the comedian following a tweet shared by the official "Daily Show" Twitter account which jokingly declared that "New York has successfully flattened the perv" in the wake of Cuomo's decision to resign as New York Governor on Tuesday, August 10. 
The backlash was sparked by a resurfaced "Daily Show" clip released prior to Cuomo's resignation, during which Noah referred to himself as a "Cuomosexual." In the video that was originally posted back in April 2020, Noah also claimed that Cuomo was "the one governor who's crushing it the most right now," adding, "Yeah. People online are falling in love with him. And I'm not gonna lie. Those people include me. My Tinder profile now lists me as Cuomosexual."
The clip was dug up by social media users shortly after the now-disgraced Cuomo announced his resignation amid multiple sexual harassment allegations (via Fox News). However, this wasn't the only time Noah had praised the former New York Governor. 
Trevor Noah has responded to the backlash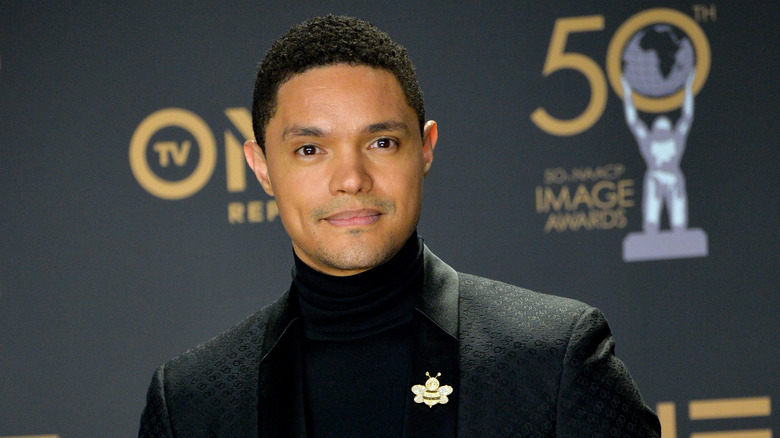 Shutterstock
During an interview in April last year, the comedian doubled-down on his adoration of Cuomo during an appearance on "The Ellen Degeneres Show," declaring that "everyone should be a Cuomosexual" (via YouTube). Speaking to Degeneres, he continued, "You should love a leader who engages the people and remembers that they're serving the people."
Per New York Post, Noah appeared to join in on the recent backlash by sharing a Twitter video in which he pokes fun at his past praise of the former Governor.
"I'll tell you, man, all those people who praised Cuomo so highly last year, whew, those people really don't look so smart now," the "Daily Show" host said in the clip, adding "Delete the f****** tapes!" while pretending to shout off-camera. 
"I mean, it must be so embarrassing, can you imagine if you're one of those people? ... Just burn them! I don't give a s***, burn them!" Noah added.