The Real Reason Golden Girls Came To An End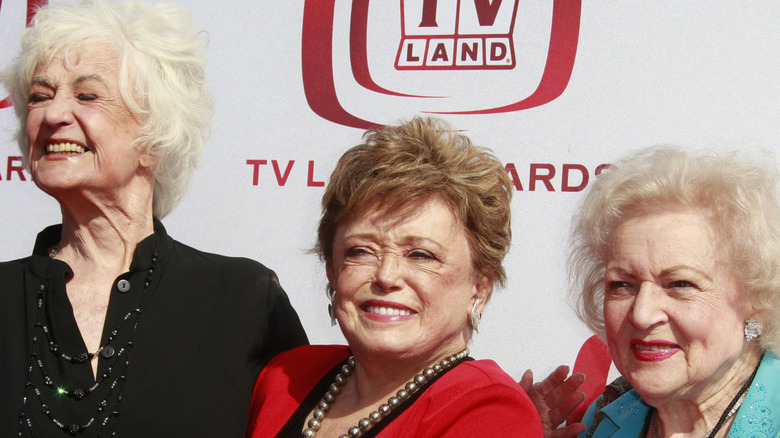 Shutterstock
Picture it: Hollywood. 1984. Two actresses do a parody of "Miami Vice" for the NBC brass, ready to promote their upcoming season by placing the characters in a retirement community. An idea for a new sitcom was born right then and there, and by 1985 that sitcom was part of the network's Saturday night lineup, giving us laugh after laugh as our fearless heroines drowned their sorrows over a plate of cheesecake for seven whole seasons (via Biography). That's how "The Golden Girls" began, but why did it come to an end?
The actresses who presented that parody were already established on the network. Doris Roberts of "Remington Steele" and "Night Court"'s Selma Diamond gave birth to the idea of "The Golden Girls," but Beatrice Arthur, Rue McClanahan, Betty White, and Estelle Getty were cast in the lead roles of three mature but working women (plus of their moms) all deciding to share a luxury Florida condo while becoming the best of friends. Each woman came from a decidedly different background, but that didn't matter. Girlfriends are girlfriends no matter where they came from or their age. 
Nearly 40 years after that first parody sketch, audiences can still see all seven seasons of "The Golden Girls" streamed on a variety of platforms whenever they'd like (via TV Insider). But why did the show only last seven seasons?
One actress may have sealed The Golden Girls' fate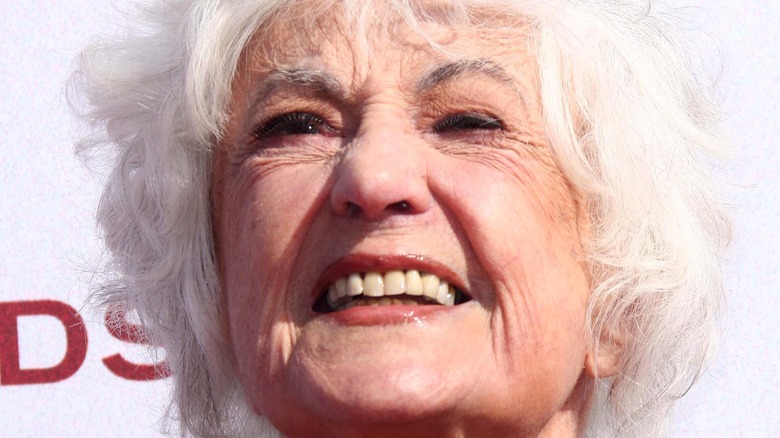 Shutterstock
From 1985–1992, television audiences could thank Dorothy, Blanche, Rose, and Sophia for being their friends every Saturday night and making them laugh as each woman navigated life through family drama, romance, and career moves, because these golden girls were anything but retirees. However, all good things must end, and that was exactly Beatrice Arthur's sentiments as the show got ready to start another season. She felt it should be the last one.
"By the start of the seventh season, Bea made it very clear that she was done," Jim Colucci, author of the book "Golden Girls Forever: An Unauthorized Look Behind the Lanai," told Fox News (via Good Housekeeping). "She thought the quality was starting to slip. She wanted to go out while it was still a good show and she felt she was done with it."
And done she was. Although "The Golden Girls" came to an end in 1992, it did spawn a spin-off series called "The Golden Palace," in which Blanche, Rose, and Sophia ran a Miami hotel, with Dorothy decidedly not part of the fearless foursome. Instead, she falls in love and moves away to be with Blanche's uncle named Lucas played by Leslie Nielsen. So, without Arthur, producers took the rest of the cast on a new adventure in a new series, but sadly, "The Golden Palace" only lasted one season (via Outsider), proving that sometimes magic only happens once.