The Truth About Jinger Duggar's Relationship With Sister Jill Duggar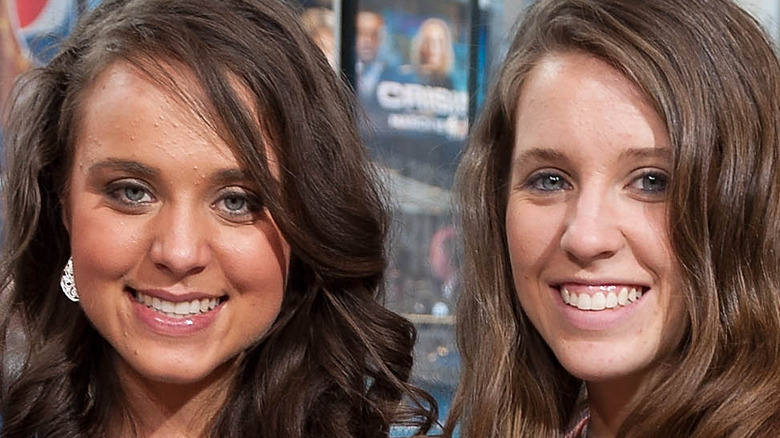 D Dipasupil/Getty Images
Every family has its fair share of drama, and the famous Duggar family is certainly no exception. Through their many years in the limelight, the family has had some very public controversies. For instance, Jill Duggar and her husband Derick Dillard have been estranged from their family members for quite some time, and made accusations that the family's patriarch, Jim Bob Duggar, did not share the proceeds from their TLC series "19 Kids and Counting," and the followup show "Counting On," per People. But not everyone has turned their back on the couple. Here is the truth about Jinger Duggar's relationship with her sister, Jill. 
According to Hello!, Jill and Derick have been banned from visiting the family home in Arkansas for accusing Jill's father of not giving his children their share of the proceeds from the two shows. As Derick put it, Jim Bob falsely told his family that the show was a form of "volunteer ministry" and he received no money for it. But despite the rift, Jill is still in contact with her sister, Jinger. 
Speaking with Hello!, Jinger ensured that her two children have plenty of opportunities to chat with Jill's children. Jinger's husband, Jeremy Vuolo, said that despite his and Jinger's "great relationship" with Jill and Derick, the family is still "working through some things" and giving one another "time." But is this space working for Jim Bob? Here's what he has to say. 
The Duggar sisters are sticking together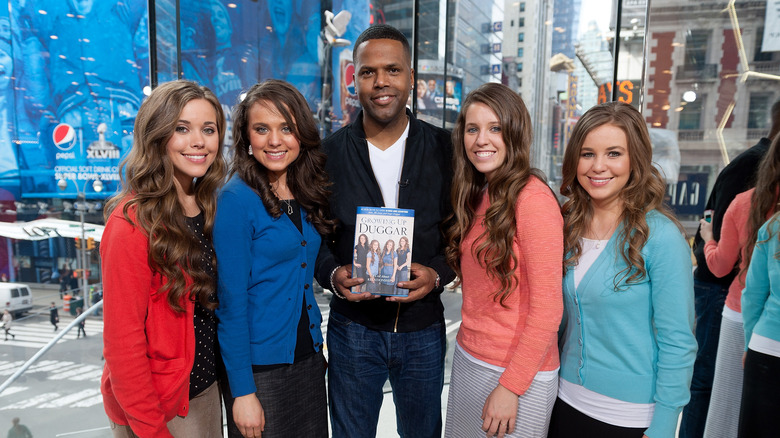 D Dipasupil/Getty Images
Regarding the disagreements between himself and daughter, Jill Duggar, and her husband, Derick Dillard, Jim Bob Duggar told Us Weekly that the conflict is perfectly normal. "You always hope that families are united and, you know, the family is strong," he said. "There's going to be difficulties in every family [and] I think that's part of being in the public eye. So many families go through different issues, especially as children are growing [up], and this family happens to be in the public spotlight. And so, they work through it."
Jinger Duggar isn't the only Duggar maintaining a relationship with Jill throughout the ongoing conflict. Jill spent some time with her sister, Jessa Duggar, in April, and the two attended a market together, as reported by Hello!. These two sisters are seldom seen together in public, but the two got together with their families to attend the Vintage Days Market in Bentonville, Arkansas. Jill took the opportunity to share the day on social media and give fans a peek into the day she spent with her sister and their children. 
Despite her ongoing issues with her father, it seems like Jill is maintaining some of her familial relationships. The bonds of sisters are certainly something worth celebrating.