Why CBS Is Accused Of Copying ABC In The Morning Show Wars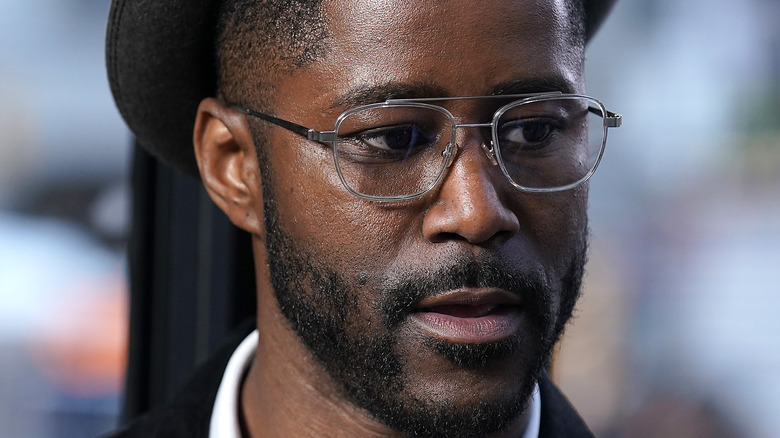 John Lamparski/Getty Images
If you have the time to catch the major networks' breakfast shows, you might get a sense of deja vu as you flip between ABC's "Good Morning America" and "CBS This Morning." And that, according to entertainment media, isn't an accident, because as Page Six reports, several broadcasting insiders say CBS could be in a bit of a pickle for taking a page out of ABC's morning show playbook and making it their own.
In what appears to be a straight up dupe from ABC's move to get former New York Giant Michael Strahan to take his place on "Good Morning America," CBS appears to be looking to replace journalist Anthony Mason with former NFL star and the network's football analyst Nate Burleson. Burleson's shift into a morning anchor role could result in the breakup of the "CBS This Morning" boxed set, made up of Gayle King, Anthony Mason, and Tony Dokoupil. Mason is leaving to become cultural correspondent, while Gayle King's contract goes through to the end of next year (via Variety).
ABC and NBC are in a two-way morning show ratings tie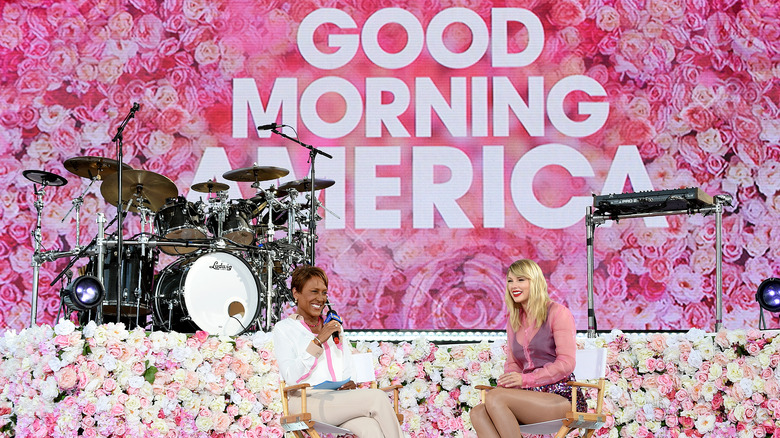 Kevin Mazur/Getty Images
It appears everyone's noticed because as Page Six quoted someone within the industry as saying: ""They're basically copying 'GMA.' They're moving to Times Square, hiring a [Michael] Strahan. What's next? Cooking segments? They're clearly in trouble."
The decision to retain Nate Burleson is expected to take "CBS This Morning" away from its intended hard news format, and more into the realm occupied by both "Good Morning America" and NBC's "The Today Show." And if you needed to know why, TV Newser has the answer. During the second quarter of 2021, ratings king Nielsen said the race to the top went two ways between "Good Morning America" and "Today," with "GMA" averaging the largest total audience — 3.28 million viewers, and "Today" averaging the most number of adults age 25-54 at 907 thousand. "CBS This Morning" averaged 2.64 million viewers, and 548 thousand adults.
The new look "CBS This Morning" may not be too surprising, when one considers that CBS is now being run by former ABC president Wendy McMahon. But is the rival network worried about the potential look and feel of the competition? "It's interesting that they've put an ABC person in place over there, and she's running the show. I commend them for recognizing a winning playbook and stealing it, but it could be a recipe for disaster," a source from ABC told Page Six.
Watch this space.