The Truth About Johnny Depp And Ellen Barkin's Relationship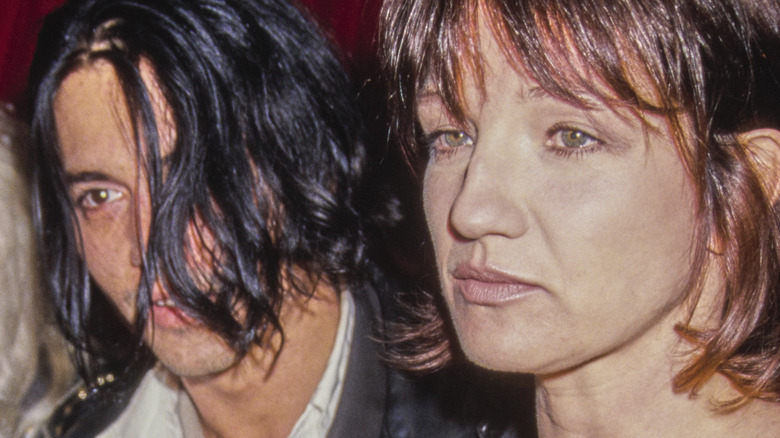 Michael Ochs Archives/Getty Images
They were together for a brief period of time, but repercussions from Johnny Depp and Ellen Barkin's seemingly-insignificant fling in the 1990s came back in a big way decades later when Depp's second wife, Amber Heard, accused him of abusing her. When Depp took a British publication to court for calling him a "wife beater," Barkin had her say.
When Barkin and Depp first met in 1998 on the set of "Fear and Loathing in Las Vegas," he had just come out of a long-term relationship with Winona Ryder. The two were engaged and Depp was reportedly Ryder's first serious romance, according to People. Depp was so devoted to her that he even had "Winona Forever" tattooed onto his arm. After they broke up, Depp changed the tattoo to "Wino Forever" (via CheatSheet) and began a brief fling with Barkin, an actress nine years his senior. While Depp and Barkin didn't make too many headlines when they were dating, they made plenty of headlines in 2020.
Johnny Depp explained his relationship with Ellen Barkin in court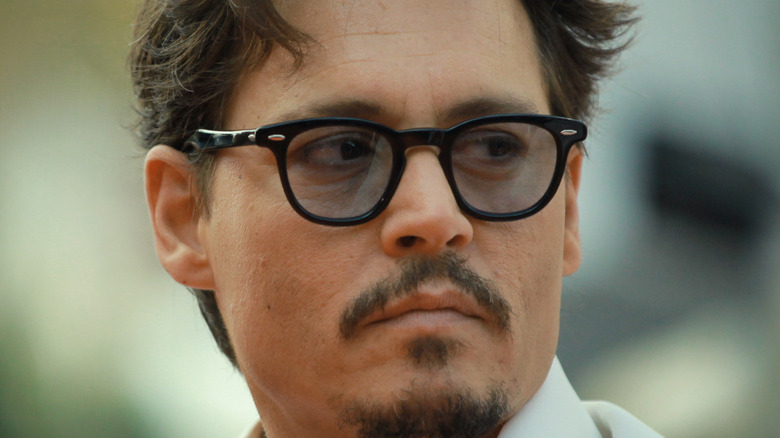 Shutterstock
In 2016, Amber Heard filed for divorce from Johnny Depp after just a little more than a year of marriage. She soon filed a restraining order against Depp, claiming he had been physically abusive towards her (via CNN). When The Sun, a British tabloid called Depp a "wife beater," he sued them and Ellen Barkin gave the British court a deposition about her time with Depp, according to Vanity Fair.
In her deposition, Barkin, who made a name for herself with such 1980s hits as "The Big Easy," "Sea of Love," and "Johnny Handsome" (via IMDb), claimed that Depp had thrown a wine bottle at her while they were dating. Depp, who lost the suit against The Sun, explained his relationship to a British court in July 2020. Depp claimed the relationship was a casual one and Barkin wanted it to be more serious, saying that he believed her accusations were due to a grudge, according to the Daily Mail.
"A sexual element began with Ms. Barkin which lasted for months on and off really because she was making the film I was making at the time, 'Fear and Loathing in Las Vegas' and I suppose her desires were ... She wanted more than a relationship, she wanted a proper relationship with me and I did not want that," Depp said (via the Daily Mail). "I didn't feel the same about her as she did me and I suppose from that moment on she became very, very angry and since then I have not spoken to Ms. Barkin. Nor has Ms. Barkin spoken to me."