How Edie Falco Really Feels About Louis C.K.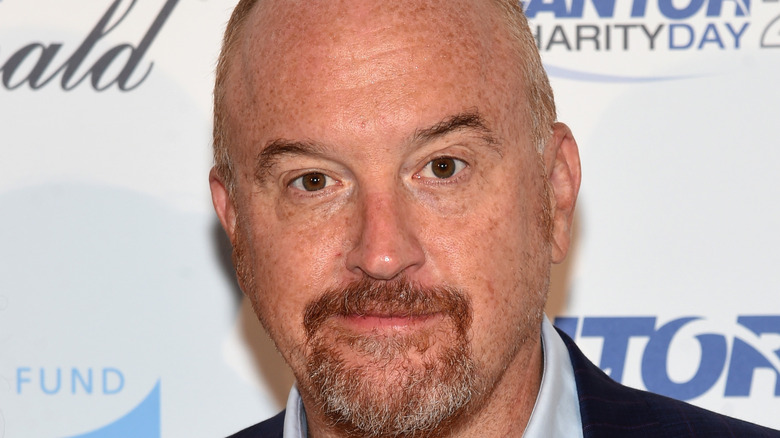 Jamie Mccarthy/Getty Images
News broke in early August 2021 that disgraced comedian Louis C.K. would, by his own estimation, be attempting a comeback with a nationwide comedy tour slated to kick off in New York that very same month. As the New York Post reported, C.K. was considered "canceled" following his 2017 sexual harassment scandal, the repercussions of which are still being felt throughout the comedy community. 
"Hello Person that you are being right now, I am writing to you today because I am going to be touring around the United States of America, performing stand-up comedy in theaters in several different cities," the "Louie" star wrote in an upbeat email, announcing the tour. He concluded by quipping, "I'm really looking forward to seeing your faces as I tell some rather impolite jokes and stories." 
C.K. admitted to his wrongdoing once the lengthy allegations against him became public, acknowledging he wielded his considerable power in the industry "irresponsibly" and promising to do better going forward. Several projects that were in the works at the time were immediately dropped. However, C.K. attempted a comeback in 2018 only to find himself at the center of another scandal after mocking survivors of the Parkland school shooting. 
Many high-ranking celebrities have cut ties with him in the years since, but is Edie Falco among them?
'The Sopranos' star believes in the power of second chances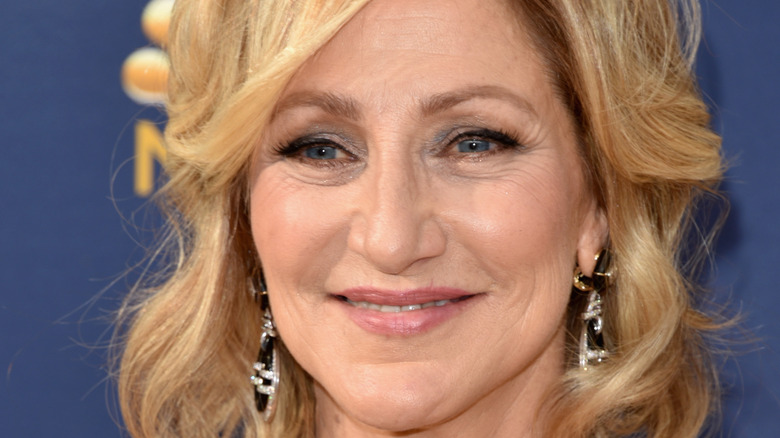 John Shearer/Getty Images
Edie Falco is most famous for her Emmy-winning role as Carmela on "The Sopranos" (via IMDb). Elsewhere in her career, Falco took part in Louis C.K.'s ill-fated movie "I Love You, Daddy," which was pulled from release after damning allegations against the comedian were detailed in The New York Times, as Vanity Fair reported at the time. 
In a subsequent interview with Vulture, Falco admitted to being disappointed that "I Love You, Daddy" would probably never see the light of day, reasoning that C.K. "worked very hard on it" and had the film ready to go, which seemed unfair. "Louis makes his own stuff and puts it out, and I love that chutzpah," Falco posited.
When asked whether the comedian should get another opportunity to prove his worth, Falco responded, "I certainly hope so." As far as the "Nurse Jackie" star is concerned, C.K. admitted he was at fault and took responsibility for his wrongdoing. "If I was not given another chance a couple of times, there is no way we'd be having this interview right now," Falco said. "People who are committed to becoming aware of what they've done and changing, they can be our strongest proponents in an issue like this." 
However, Falco also admitted that she has no idea what the right way forward is and noted that there are still plenty of changes that need to be made.