The TikTok Therapist That Gives The Best Relationship Advice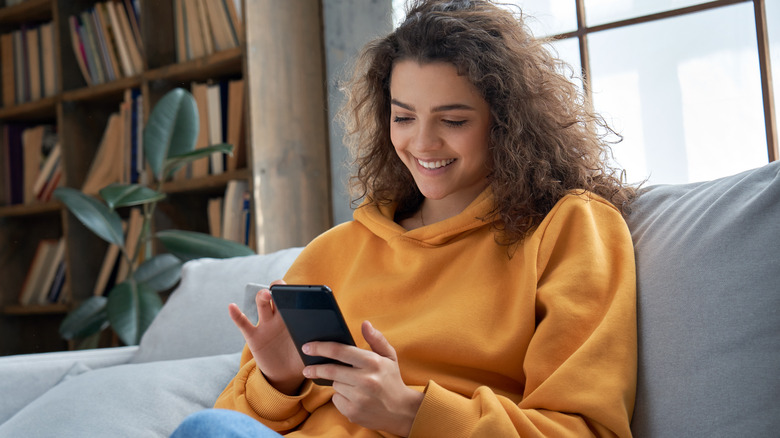 Shutterstock
Modern dating is a constant experiment with technology. We're navigating intimacy through left and right swipes on dating apps, increasing snap scores and pervasive hookup culture. We have access to a record number of people whom we may not have met without technology (via Bloomberg) and yet know more about before the date than after. According to a study by JDP, 77% of the subjects said they researched a potential suitor online prior to the first date, giving rise to a new brand of internet sleuths. However, even with all of its convenience, dating and relationships in 2021 come with their own set of problems. Luckily, the solutions are on your phone, too.
While #TikTokTherapy is just a click away from amazing therapists and healers (for free), one therapist in particular gets real when replying to pieces of advice from others, that, in fact, are not correct. In fact, the therapist is a "licensed marriage and family therapist who specializes in dating and relationships" and dedicates her account to help people with intimacy, communication and everything else that comes with dating today. Get all the details about the super helpful TikTok therapist below.
Enjoy the process of dating, not just the end goal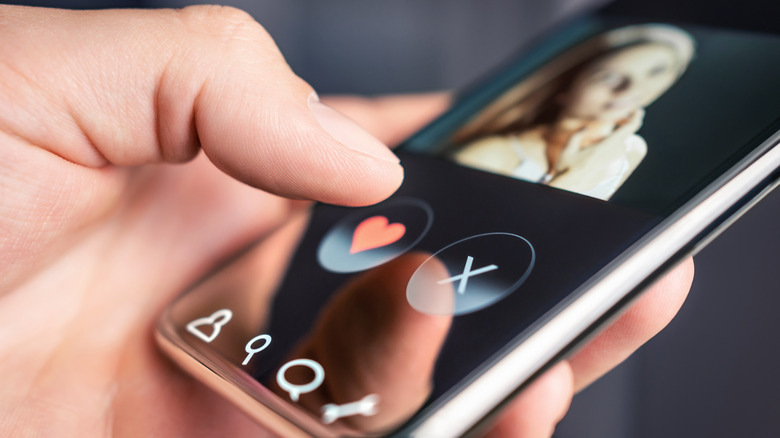 Shutterstock
Referring to herself simply by her account name, @somymomsatherapist's videos begin with "Hey, Dolls," an affectionate greeting to her 165.7 thousand followers. The therapist tackles a stream of questions from her followers like "Why [do] we create fantasies and ideals in our brain[s]?" or why we lose interest in someone when they want us back, often shedding light on how past traumas affect our relationships. And with 2.4 million views on her videos, these questions are clearly relatable.
If you're one of the 47% of Americans who finds dating harder now (via Pew Research Center), the TikTok therapist's advice mostly takes this route: "We need to reframe how we're seeing dating ... if we're so focused on getting a relationship and we don't think it works and we think it sucks then that's what it's going to be," she notes in this TikTok video. In another video, she says, "I know you want your person but how about we go back to just enjoying the moment, enjoying the evening with somebody or else you're delaying your joy that may never come."
Though @somymomsatherapist isn't taking bookings right now,  you can always pick her mind on her TikTok account — she's super receptive to comments and also duets other TikTokers with advice. She's one of our favorite therapists for dating advice — but if you're looking to start professional therapy, here's a guide on how to find the perfect therapist for you.
If you or someone you know is struggling with mental health, please contact the Crisis Text Line by texting HOME to 741741, call the National Alliance on Mental Illness helpline at 1-800-950-NAMI (6264), or visit the National Institute of Mental Health website.