How Garth Brooks Co-Parents With His Ex-Wife Sandy Mahl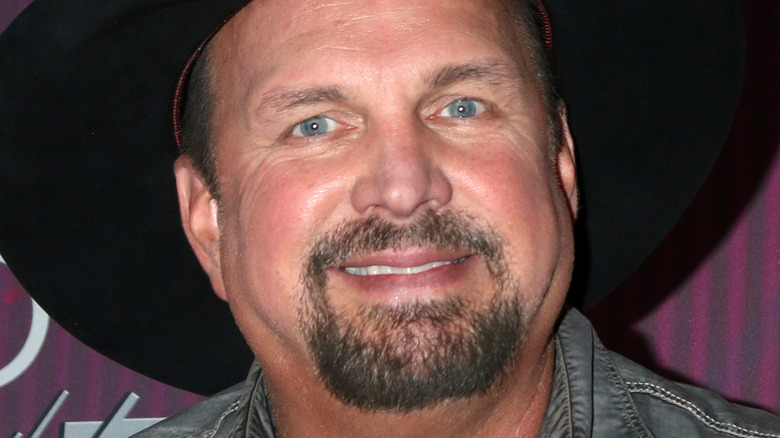 Shutterstock
After a couple with children find themselves at the end of their relationship, they have to find a way to raise their children together while remaining apart. Coparenting takes a lot of time and effort, but its benefits cannot be understated. When they divorced, this is how Garth Brooks committed to co-parenting with his ex-wife Sandy Mahl. 
The two met in the '80s and went on to find love in one another, though sources differ on how exactly they entered one another's lives. Some reports state that they met at a bar, while others insist it was in college. Ultimately, it was their common interest in music that led them to begin a life together. Mahl moved to Nashville with Brooks and was there while he launched his music career. They married in 1986 and would later divorce in 2001 (per Wide Open Country).
It was ultimately Brooks' time on the road that came between them, as Mahl explained in the A&E documentary series "Garth Brooks: The Road I'm On." "People constantly wanting your attention and yanking and pulling on him," she said, per Good Housekeeping. "He'd be gone eight to 10 weeks at a time. He'd come home, [and] there would be number-one parties, or shows, or CMAs, or ACMs, American Music Awards, so it was constantly going. But we both grew apart really, really quickly." For his part, Brooks admitted to Us Weekly that he was traveling constantly during their marriage and it made things hard. 
Parenting together after divorce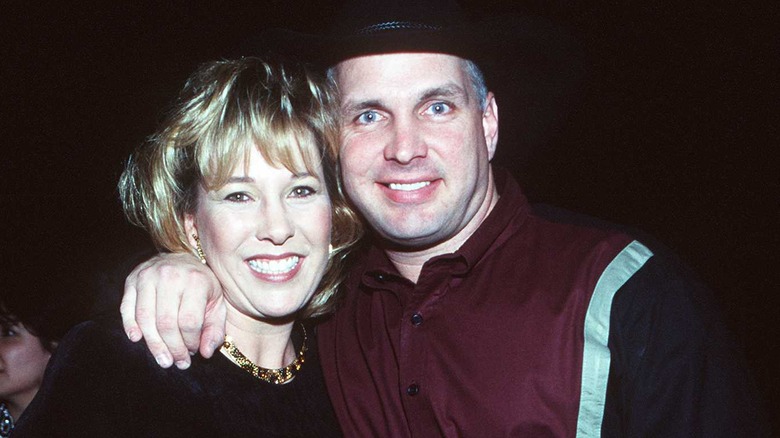 Ron Wolfson/Getty Images
Garth Brooks went on to get remarried to his current wife, Trisha Yearwood. These days,  Sandy Mahl works in an animal rehabilitation and wildlife rescue called the Wild Heart Ranch in Rogers County, Oklahoma, per Good Housekeeping. Even after their lives took different paths, Brooks and Mahl have been working together to co-parent their children, Brooks told The Tennesseean. Nearly every day for 14 years, he and Mahl would hand their daughters off to one another in the evening. Whichever parent didn't have them the night before picked them up for school in the morning, ensuring that they had equal time with each family member. 
"They saw both their parents in the morning and both their parents in the evening, and for 14 years," he said. "That was how we ran it, because we knew it was right for those kids. If you did what was right for the kids, you were going to do what was right for you. It was simple."
Daily meet-ups with an ex-wife may not be every parent's idea of comfortable living, but Brooks and Mahl were dedicated to keeping their kids connected to one another and making the transition to life apart as easy for the girls as possible. While their marriage may not have worked out, the two certainly know how to work together in the best interest of their family.