What Brendan Coyle From Downton Abbey Is Doing Now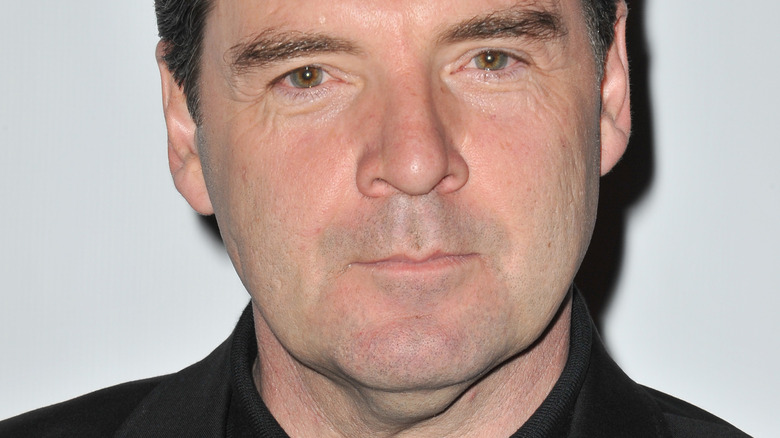 Shutterstock
If there's one relationship "Downton Abbey" fans adore, it's the love between Mr. and Mrs. Bates. Played by Brendan Coyle and Joanne Froggatt, the couple often stole the spotlight as their love affair grew across the show's run, culminating in the birth of their son Johnny by the end of Season 6.
Coyle and Froggatt reprised their roles as John and Anna Bates in "Downton"'s 2019 big-screen debut (via Radio Times), and are set to do so again in the second film which is due out on March 18, 2022 (via Fansided). There's no word on exactly what their downstairs characters will be facing once the period drama returns, but seeing as the first film took place only a few years after the series ended, it's more than likely the second will take place sometime during the 1930s. 
While Coyle is obviously busy filming the new "Downton Abbey" film, has he starred in anything else outside the Downton estate?
Brendan Coyle went on to star in another hit series for the BBC and Netflix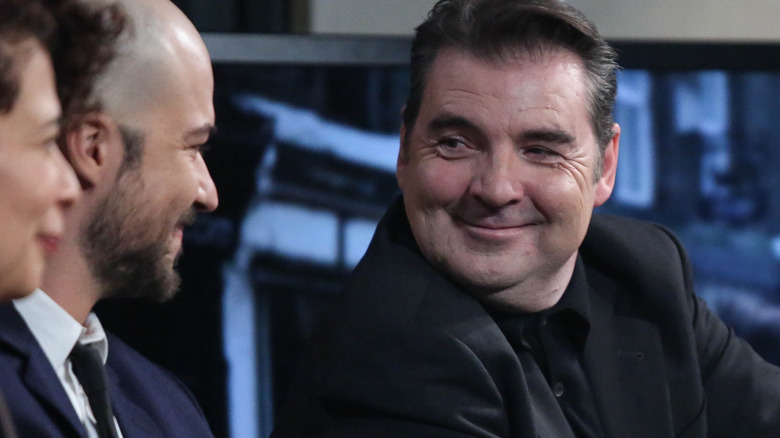 Rob Kim/Getty Images
Brendan Coyle has actually been rather busy. After "Downton Abbey," the series, came to an end in 2015, Coyle went on to star in an episode of "12 Monkeys," as well as the films "Me Before You," "Useless," and "Bare" (via IMDb). It wasn't long until he starred in another TV drama, this time for the BBC One/Netflix series "Requiem."
A stark departure from his tendency to stray toward period dramas, "Requiem" combined the supernatural and thriller genres to create a tense series about the disappearance of a young girl in a Welsh village (via Digital Spy). Coyle played the role of Stephen Kendrick, a detective inspector who led the original investigation into the toddler's disappearance (via BBC One).
Following his role in "Requiem," Coyle appeared in "Mary Queen of Scots" as the Earl of Lennox, before reprising his role of John Bates in the first "Downton Abbey" movie. Outside of the "Downton" universe, he's got two other film projects currently in the works — "Butterfly in the Typewriter" and "The Rising: 1916" — according to IMDb.