The Accessory Trend You Need To Try This Fall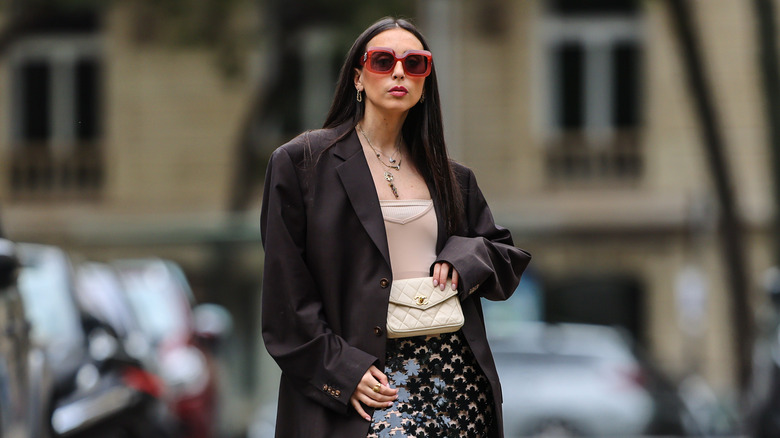 Edward Berthelot/Getty Images
This fall's fashion trends will include sequins, tailoring, and knits, according to Harper's Bazaar — as well as outfits covered in lace, fringe, and leopard print, per Marie Claire. There is also an accessory trend that has been popping up more and more and that will continue into the cooler months, and there are so many options to choose from.
As Who What Wear points out, we have seen this hot item on the runway, while scrolling through our social media platforms, and out in the world — so you already know you should be including it in your fall wardrobe.
With throwback fashion all the rage, you may recognize this trend from the '60s through the '00s, especially considering there is one specific piece that is the ultimate classic. (Hint: It has to do with one of Chanel's most popular items.) As summer turns into fall, you can expect to see even more of this trend — especially when it comes to accessorizing. Get all of the details below!
This trend includes quilted, puffy, and fuzzy bags, shoes, and more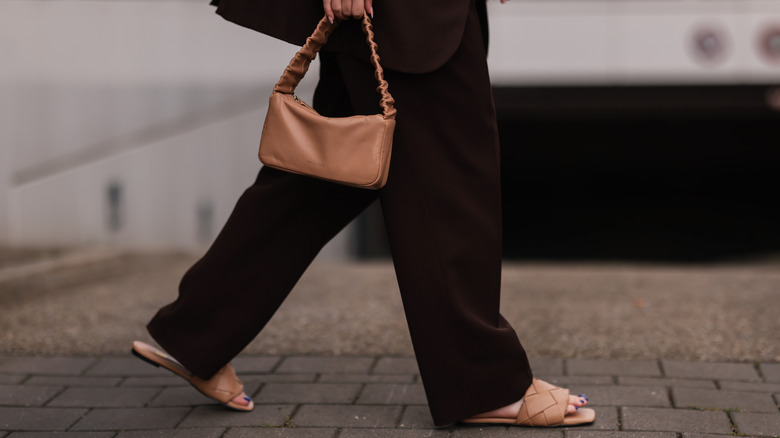 Jeremy Moeller/Getty Images
Even before fall hits, you'll want to invest in some puffy, padded, and pillow-like bags, shoes, and beyond!
Chanel has been doing a quilted bag for quite some time, but now, this trend is hotter than ever. Forbes reminds us that this material is not only reserved for the cold months of winter either; summer sandals and fall hats are just a few examples of how to rock this look all year long.
There are a couple of ways to take this trend further, as well: In addition to quilted purses, pillow bags are in, too, as stated by InStyle. This includes clutches, satchels, and backpacks that add the perfect puff to an outfit. Another idea is a furry bag, per Refinery29. A great fuzzy bag is especially great for this current time... We may not be able to hug all of our loved ones due to the COVID-19 pandemic, but we can get in some snuggles with this trend, all while stylishly accessorizing! The puffy trend has also recently been seen in footwear, with examples including "quilted slides and cushy thong kitten heels," as reported by Yahoo. 
We love that comfort is in style!