Royal Expert Says Prince Charles Convinced William Not To Drop Out Of University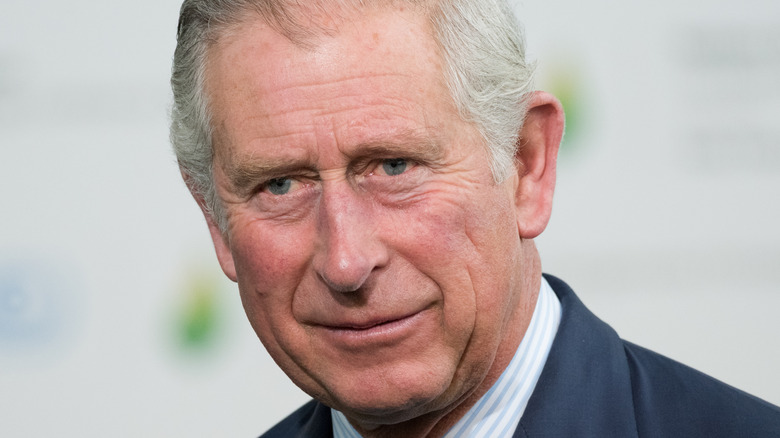 Shutterstock
Prince William's relationship with his father, Prince Charles, hasn't always been easy. Sources tell People that there has always been tension between Charles and both of his sons dating back to his messy divorce with their mother, Princess Diana. In addition, their father-son dynamic is also impacted by the fact that Charles is in charge and controls the money within the family. "It's not a straightforward father-son relationship," a palace insider said, adding, "He is their father and their boss, and they are beholden to him to fund their offices and lives."
The past few years have been tough for the royal family. However, the adversity has helped William and Charles grow closer, per Women and Home. "Over the past two years, the two men have become much closer, their bond much stronger," royal expert Emily Andrews admits. "Partly, this is natural as they get older and realize their shared values — a current Prince of Wales and his successor — in protecting the monarchy. But, also, it has been a necessity as the institution has suffered blows to its reputation."
Sources also reveal that Charles has been helping prepare William for his role as the future king. "They have been spending more time together and are much more aligned. Both are more comfortable in their own skin — and with each other," an insider noted. However, it appears that Charles has always been there to help his oldest son when it mattered most.
Charles gave William some sage advice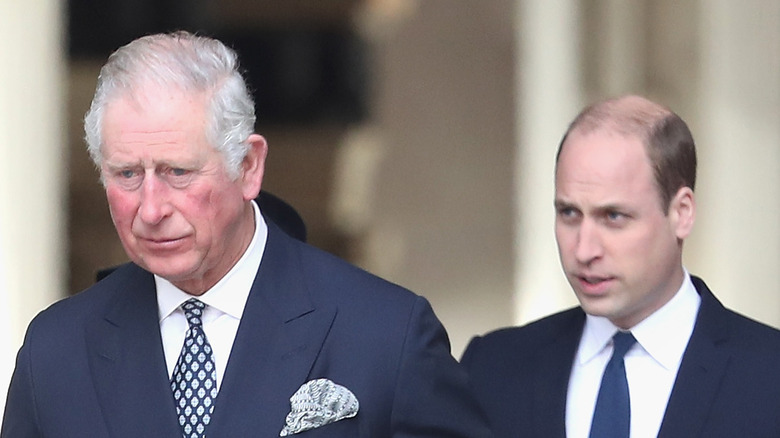 As royal biographer Robert Lacey wrote in his book, "Battle of Brothers" (via the Mirror), Prince Charles once convinced Prince William not to drop out of college. It seems that the Duke of Cambridge was unhappy with university life during his first semester at St. Andrews University and wanted to quit school then and there. However, it was Charles who convinced him to stick it out. Lacey revealed that William was feeling the impact of being a very public figure at the institution and that he was encouraged to continue his education despite his ill feelings. The father and son reportedly had a heart-to-heart talk when William came home for Christmas break and it convinced the young royal to switch things up by changing majors from art history to geography.
"St Andrews had a flexible course structure and when they heard that William might be happier majoring in geography, they made sure there were no roadblocks," a source close to the situation told Lacey. 
The decision to stay in college proved to be huge for William, who fell in love with Kate Middleton at the university. If not for his conversation with Charles, William may have left St. Andrews and he and Kate might not have formed a relationship and gotten married. It seems that in this case, Charles knew exactly what was right for his son and helped him make a choice that went on to shape his entire life.