Luxury Brands That Are Actually Worth Your Money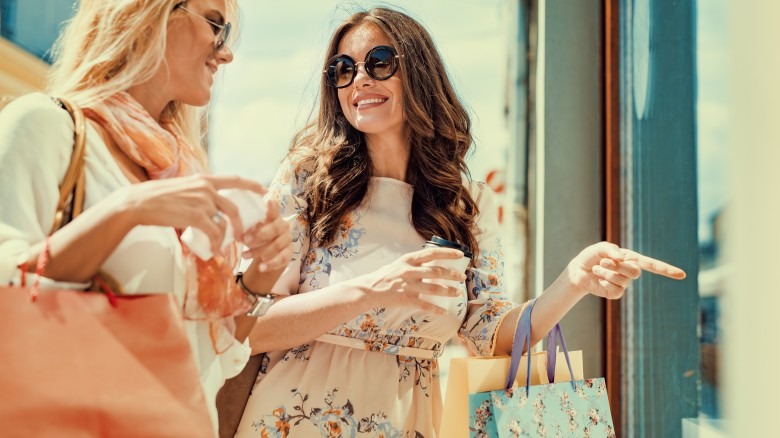 Shutterstock
These days, there's a luxury brand trying to get our attention to sell us something just about everywhere we go. Whether it's an outfit in a store window or an eyeshadow palette on Instagram, we're constantly being sold to. While we quickly find out some products are totally worth paying for, others, well, aren't.
But what about those really expensive luxury brands that many of us have never had the pleasure of experiencing? Are any of them worth giving up our morning lattes or weekly mani/pedi to save up for? Well, according to the experts, some of them are. So, instead of shilling out the big bucks to see if these makeup and fashion brands are worth their price tags, let's listen to the pros, so we don't have to waste a single dollar of our hard-earned cash.
Here are a handful of oh-so-fancy brands that are worth the occasional splurge.
Armani Beauty
When it comes to makeup splurges, there's one foundation that fashion designer Lindsay Narain, founder and creative director of the fashion label Vaughan, said is totally worth it. "Giorgio Armani," she told The List in an interview. "Apparently they formulate their foundations in order to achieve a particular texture... and it shows."
Her favorite of the brand's foundations is the Designer Lift. "It's full coverage that somehow makes me look like I've just come out of a facial. Incredible."
Cle de Peau Beaute
If it's the perfect concealer you're searching for, designer Lindsay Narain has one at the top of her list. She said she goes crazy over the ultra-luxurious skincare and makeup collection Clé de Peau Beauté. Not only was CPB among InStyle's Best Beauty Buys of 2014, but it also got the stamp of approval from celebs like Mamma Mia! actress Amanda Seyfried, who's actually the luxury brand's spokesperson.
"Clé de Peau makes the best concealer in the world," Narain told The List. "People are always asking me how I look fresh with two little kids at home and this is the reason."
Nars Cosmetics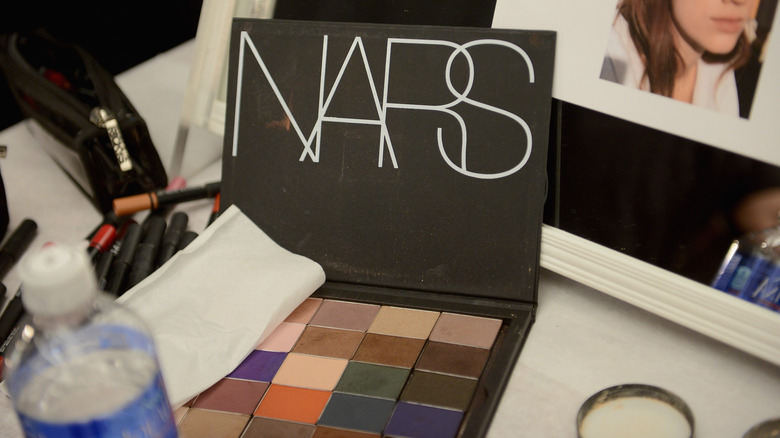 Noam Galai/Getty Images
Love yourself some bright lips and rosy cheeks? Nars Cosmetics could be the brand to add to your makeup wish list. "When it comes to luxury brands, Nars is my all time favorite color cosmetics brand," Alison Blackman, editor-in-chief of the blog Advice Sisters Beauty, Fashion & Lifestyle, told The List. "The products are trendy but wearable with formulas that are high performance." She also mentioned that she loves the wide range of colors to suit almost every skin tone.
Beauty writer Heather Harzold of the blog Powder Me Perfect agreed, saying, "Francois Nars is an artist in every form and he brings that into his cosmetic line. From the Radiant Creamy concealer, to the cult favorite Orgasm blush, to the variety of lip colors and eye shadows that let anyone create both natural and bold looks." She concluded, "Nars is absolutely worth the splurge."
Rodial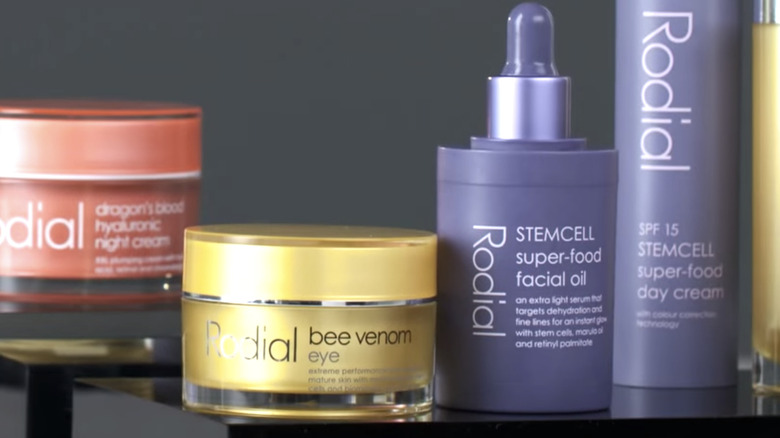 YouTube
While some ladies love their makeup, others prefer to splurge on products promising to help keep their skin youthful and radiant. For fashion and lifestyle blogger Tonia Steck, Rodial tops the list when it comes to skin care. "I love this line created by Maria Hatzistefanis, especially the bee venom night cream," she told The List.
Made with actual bee venom, which is said to help increase blood circulation, this advanced performance night gel is formulated to help re-texturize the skin, promoting elasticity while reducing the appearance of fine lines and wrinkles. "The smell is intoxicating," Steck said. "I love to put it on before bed!"
Prabal Gurung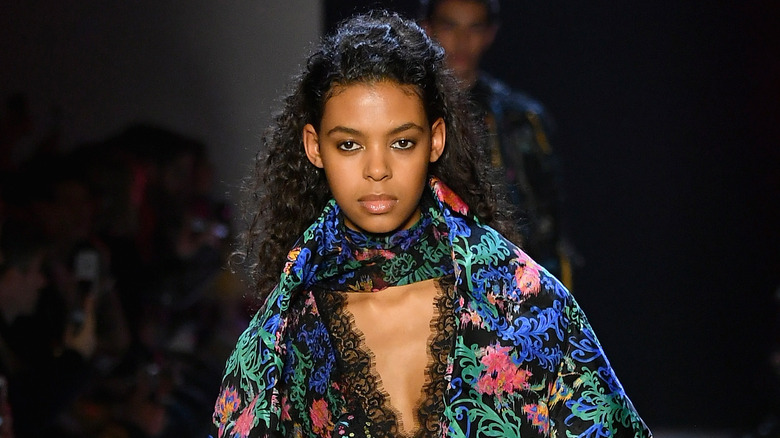 Mike Coppola/Getty Images
Finding the perfect outfit can make you feel like a million bucks, and some experts definitely think there's a handful of brands worth investing in, all in the name of a better wardrobe.
For blogger Tonia Steck, fashion label Prabal Gurung makes the list. "The clothes coming out of Prabal Gurung's showroom are edgy yet beautiful," she told The List. "I've come to appreciate their entire line since I started shopping in the showroom. Prabal's accent on buttons, fur, and asymmetry are so unique. I try to buy a few anchor pieces from each season."
Rebecca Taylor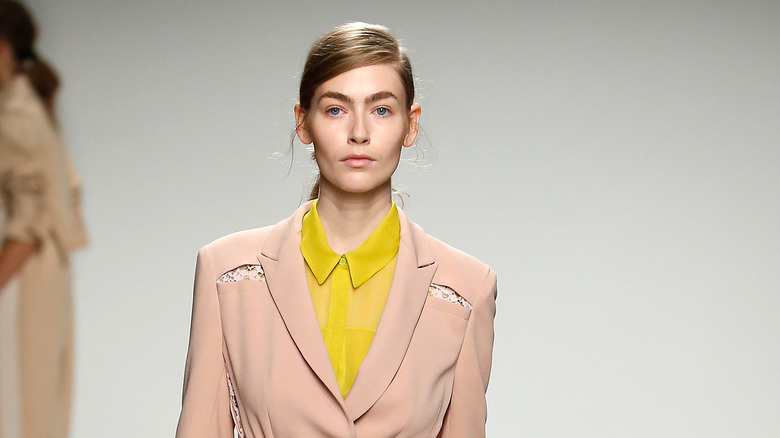 Brian Ach/Getty Images
Tonia Steck is also a big fan of luxe womenswear brand Rebecca Taylor. With an emphasis on signature prints, this collection is all romance meets sophistication, with everything from whimsical floral dresses to delicately embroidered denim.
"Rebecca Taylor makes great tops for day to transition into night," she said. "They also make affordable jackets to throw on with jeans or your work outfit."
Mother Denim
Jeans are an important part of any wardrobe, so it makes sense for fashion lovers to occasionally drop some major cash on a wow-worthy pair. And since a great pair of jeans can last your forever, they really can be worth the splurge.
"Denim is going through a bit of a renaissance at the moment, forget just skinny jeans, there's so many amazing options and definitely one to fit every frame," designer Lindsay Narain told The List. "There's also a power in customizing your own jeans by hemming the length to show off the ankle bone, or cutting and fraying the hem and inner ankle for a slightly edgier look."
So what's her brand of choice when it comes to denim? "Mother is my new favorite brand. I love the flared, cropped style," she said.
Seafolly Australia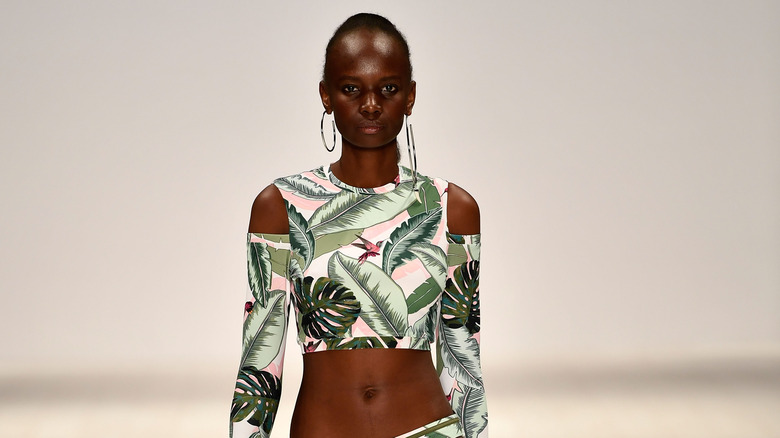 Stefan Gosatti/Getty Images
While swimwear might seem like an odd product to splurge on, given the limited occasions you can wear bikinis, finding a bathing suit you feel confident in is priceless. So if you're looking to invest in your next beach ensemble, Lindsay Narain recommends luxury swimwear brand Seafolly.
"Seafolly is my favorite swimwear brand for real people," she said. "I find most designer brands are too skimpy or not really made for swimming. Seafolly is always trend-led, but they always have at least one or two really chic one pieces or bikinis with more coverage."
Hermes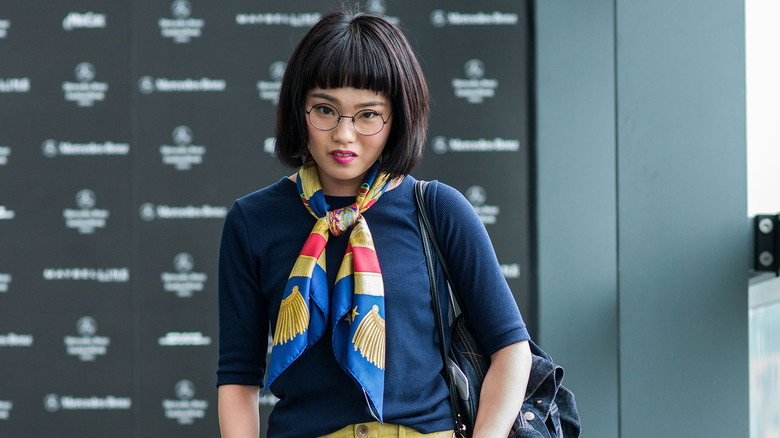 Alfie Goodrich/Getty Images
While designer jeans and handbags are fabulous, we couldn't do a roundup of high-end brands without mentioning the quintessential symbol of ooh-la-la luxury — the Hermès scarf. Fashion stylist Hanna of HannaLeeStyle.com told The List this is her favorite fashion accessory. "They immediately add a chic-factor to any (otherwise) boring outfit," she said. "You can wear them a million ways, whether it's draped along your neck, as a hair scarf or as a belt. It's a timeless accessory that's always in style."
When you feel good, you look good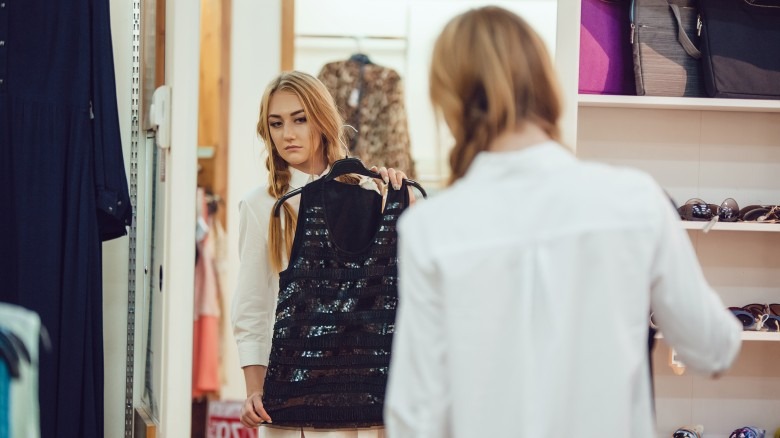 Shutterstock
Whether it's designer jeans, fancy handbags, or celeb-inspired makeup you can't get enough of, there's definitely no right and wrong when it comes to choosing your favorite luxury brands. Yep, even if it means you want to skip them altogether. Instead, go for the stuff that makes you feel most confident because at the end of the day, that's when we're all the most beautiful.