Debra Winger Reveals The Real Reason She Quit A League Of Their Own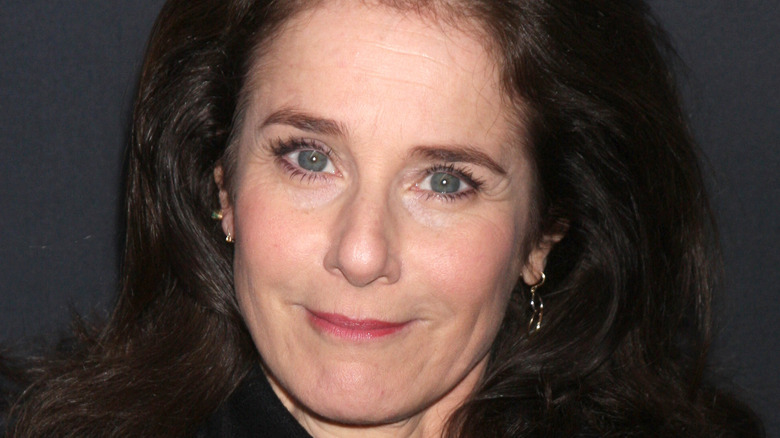 Shutterstock
"A League of Their Own" is one of the best sports movies of all time. The powerful story and the A-list cast created a film about women playing professional baseball during World War II. The film was directed by the legendary Penny Marshall, who fought hard for the project to get made when studios were reluctant to fund the movie, per SB Nation. "I saw a documentary about [the AAGPBL], and I didn't even know it existed. And if I [didn't] know, that means other people didn't know, and I was going to change that," Marshall said in 2005. "And, yes, I had a deal with Fox at that time. But then I got signed to Sony from Fox, and they said, 'We'll even let you do that girls' movie.'"
The film included themes of sisterhood, competition, loyalty, love, sexism, and so much more. It's highly regarded as one of the best baseball movies ever, and a big part of that is due to the stellar cast.
The movies included a stellar cast, which included Tom Hanks as Jimmy Dugan, Geena Davis as Dottie Hinson, Rosie O'Donnell as Doris Murphy, Lori Petty as Kit Keller, and Madonna as Mae Mordabito (via IMDb). Actors such as Garry Marshall, Anne Ramsay, Jon Lovitz, Ann Cusack, and more helped to round out the cast. While it's hard to imagine anyone else in the role, Debra Winger was originally cast as Dottie but left the project over creative differences.
Debra Winger wasn't happy about Madonna being cast in the film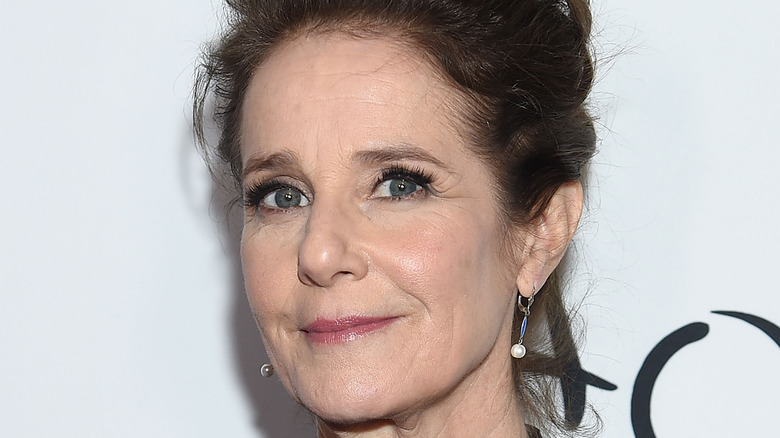 Jamie Mccarthy/Getty Images
Debra Winger is known for her amazing roles in films such as "Terms of Endearment," "An Officer and a Gentleman," "Urban Cowboy," "Shadowlands," and more (via IMDb). She's worked in both movies and television and has years of experience under her belt. This week, she opened up about why she left the role of Dottie in "A League of their Own" after three months of rigorous training with the Chicago Cubs. Winger revealed that she didn't like the fact that Madonna was cast in the film. The actress says she felt that Madonna's casting turned the movie into an "Elvis film," per The Telegraph.
"The studio agreed with me because it was the only time I ever collected a pay-or-play on my contract," said Winger (via People). "In other words, I collected my pay even though I did not play, and that's very hard to get in a court." Winger also claimed that Davis "did okay" as her replacement. "I certainly don't begrudge any of them," Winger said of those who worked on the film. As for Madonna's performance in the movie, Winger said, "I think [her] acting career has spoken for itself."
Although Winger never got to show off the benefits of her training, "A League of their Own" has gone on to become a beloved film about female empowerment and how sports transcend behind the field.