Everything You Need To Know About The Korean 'Syrup Nails' Trend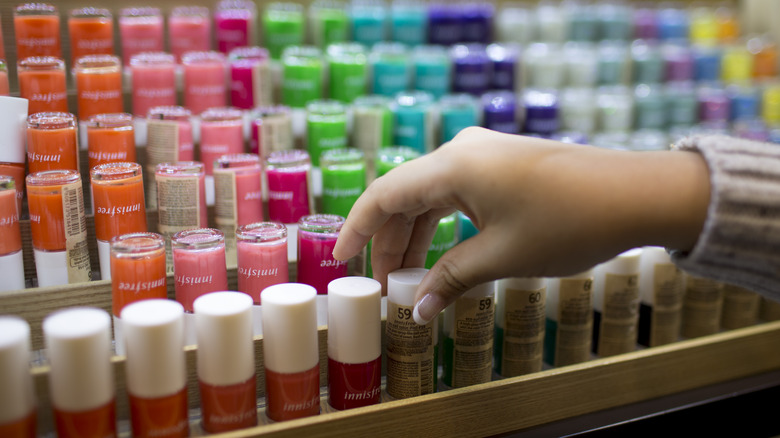 Bloomberg/Getty Images
When it comes to nail art, South Korean manicurists like Park Eunkung — the 39-year-old celebrity nail artist behind the Unistella salon and Instagram account — are setting global trends. Park's clients represent the who's who of the fashion and music world, from American models Bella Hadid and Cara Delevigne to South Korean K-pop idols like the members of BLACKPINK (via HypeBae).
Diamond nails, futuristic nails, pierced nails, graffiti-inspired nails, and even shattered glass nail art that originated in South Korea have been spotted on both runways and celebrity fingertips (via Vogue).
One of the most recent trends to emerge out of Seoul's nail salons is "syrup nails," a trend that actually originated in Japan around 2015 (JPInsider). Syrup nails are essentially a type of gradient or ombre manicure that uses sheer, jelly-like nail polish in layers to create an effect that looks like, well, syrup, according to Byrdie.
While some super-trendy nail art styles might be difficult to replicate at home, syrup nails are totally DIY-able with a simple sheer "jelly" polish.
How to do your own syrup nails at home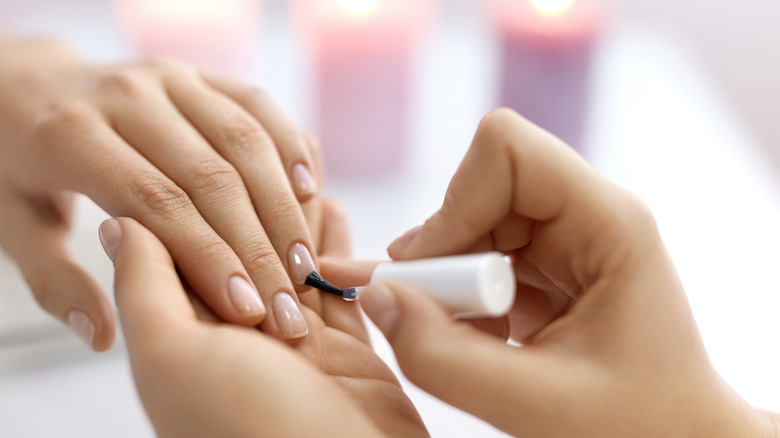 Shutterstock
To get your own Unistella-inspired syrup nails at home begin, as always, with a base coat. This will help hide your natural nail from peeking through and will help the polish go on smoother (via Bones and Lilies).
After the base is dry, paint a rough tip on the end of your nails — sort of like a classic French tip, but don't make the line even. —that will make it show through the next layer, rather than creating a smooth gradient.
Next, after the first coat is dry, do another layer with the heaviest amount of polish near the tip, but drag it down a bit further. After that coat is dry repeat again, dragging the polish down closer to your cuticle with each round. Do this until the sheer polish reaches your cuticle. This should create a smooth gradient that is sheer at the base of the nail and opaque at the tip.
When you're happy with the gradient, add a swipe of clear polish or a glitter top coat and voila! You have trendy syrup nails.