The Tinted Sunscreens That Are Dermatologist Approved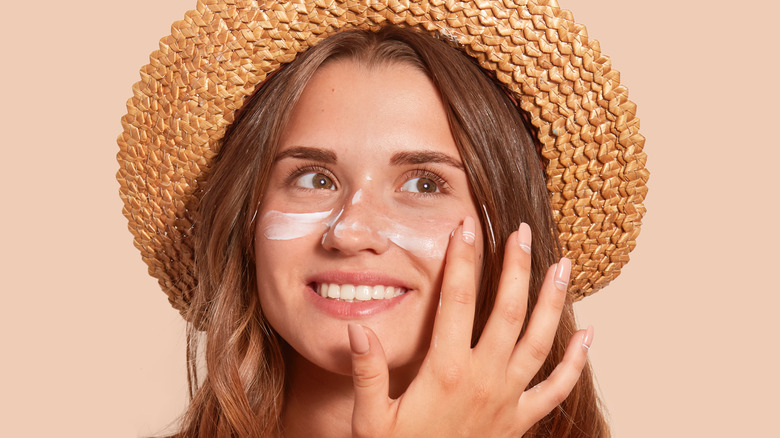 Shutterstock
When it comes to your skincare routine, there's no doubt that many of us use a wide range of complicated products to keep ourselves looking our best. And if you're doing things right, you'll hopefully be using sunscreen religiously.
Women who deal with skin concerns like dark spots, fine lines, and general unevenness on the face often turn to pigmented base products to use, but they may not realize that such products don't offer essential SPF protection.
One way to make life a little easier and save time in the day is to use a product that acts as a BB cream, CC cream, or tinted moisturizer and sunscreen in one — commonly referred to as tinted sunscreens. Dermatologists have positive feelings towards tinted sunscreens because they offer the same amount of protection as any regular sunscreen. "If a tinted sunscreen has an SPF of 30 and an untinted sunscreen has an SPF of 30, then these products offer the same sun protection benefits," Dermatologist Erum Ilyas told NBC. Not only do they protect against harmful UVA and UVB rays, but tinted sunscreens can also cover some of the damage caused by the sun, making them a great option for those looking to cut down on the time they spend getting ready each morning.
Here are some of the best tinted sunscreens out there, according to dermatologists.
Tinted sunscreens that won't let you down