Whatever Happened To Club Libby Lu?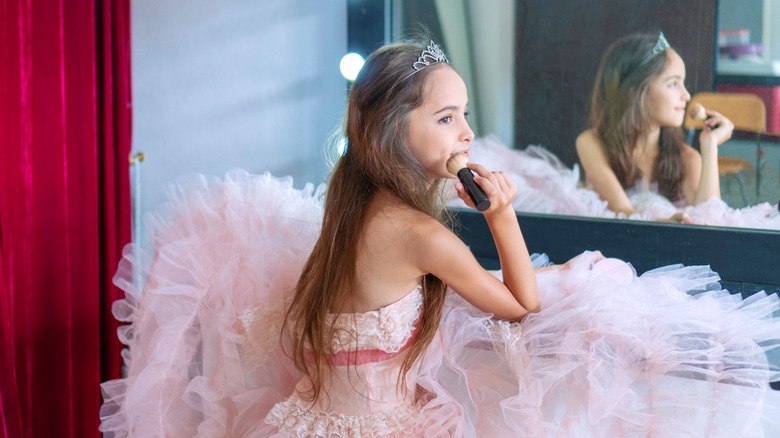 Shutterstock
If you grew up anywhere near a mall between 2000 and 2009, you almost certainly went to a birthday party at Club Libby Lu, a chain of sparkly, pink-and-purple wonderlands where girls (referred to by Club Libby Lu employees as "princesses") could go to nurture their inner divas by getting makeovers, hair-dos, and crafting shimmery potions.
For $25 to $60, depending on the level of makeover you were getting, club counselors (employees) painted your nails, did your hair, applied body glitter. When the makeover was done, you could strut your stuff down Club Libby Lu's bright, flashy runway in a feather boa to Hannah Montana and Ashley Tisdale tunes (via Styled). On your way out, you could shop Club Libby Lu's gift shop, and buy yourself swag like pop albums and stuffed chihuahuas a la Paris Hilton.
The chain's aesthetic was peak Y2K glam: heart-shaped mirrors, sparkly silver stars, a stage, and an explosion of hot pink and lavender made girls feel like stars (via Very Famous Magazine). The 2000s was all about maximalist, materialistic celebrity–and Club Libby Lu helped girls tap into their own wishes to be pop stars.
Club Libby Lu shut down during the 2008 recession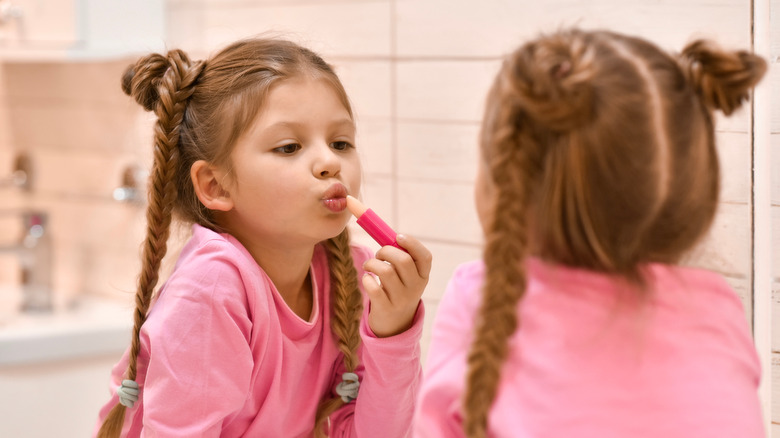 Shutterstock
At its peak, Club Libby Lu had 98 locations spread across the United States. Started in 2000 by Mary Drolet, a former Claire's executive, the chain was bought by Saks Inc. for $12 million in 2003 (via Consumerist). In 2008, Saks announced that it would be closing all 98 Club Libby Lu locations. The chain had been struggling to be profitable for years, and the economic recession in 2008 forced execs to finally shut it down (via Consumerist). Approximately 1,700 employees lost their jobs as a result of the shutdown.
Evan Collins, co-founder of the Consumer Aesthetics Research Institute, told Very Famous Magazine that Club Libby Lu was born out of the experiential retail boom of the late '90s and early 2000s. Before the economic crash, people had money to burn and concept-heavy retail-like Rainforest Cafe and virtual reality theme parks became uber popular.
Though Club Libby Lu was very popular, some parents found it shallow and materialistic, claiming that its focus on appearances was harmful to young girls. But many of the girls who frequented Club Libby Lu, now adult women, remember it fondly.
"The experience was like a daytime slumber party," 26-year-old Ashley Graves told Very Famous via Twitter. "It was like stepping into a glam dollhouse. EVERYTHING was pink and purple. It was a wild and incredible concept and I'm bummed little girls now have TikTok instead."