Here's How Kim Kardashian Really Feels About Tristan Thompson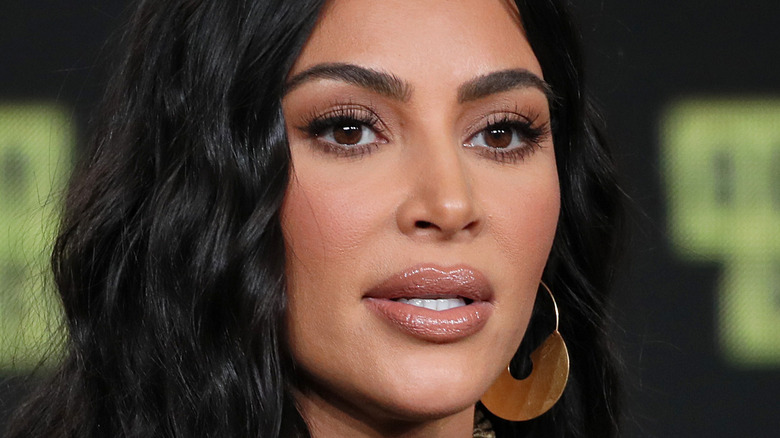 David Livingston/Getty Images
Kim Kardashian and Tristan Thompson haven't always had the best relationship. Tristan, who is the on-again, off-again boyfriend of Kim's younger sister Khloe, has fallen out of grace with the family more than once. As fans may remember, the NBA player was busted cheating on Khloé just days before she gave birth to the couple's daughter, True. During that time, the entire Kardashian/Jenner family shared some very strong opinions about the situation, including Kim. Although Khloé and Tristan eventually mended fences, things were still tense in the family. Then a second cheating scandal erupted and Kim was said to be "livid" about the situation.
"Kim is the one who is really upset about this. She's livid. She's so angry, and she's 100 percent on Khloé's side," a source told People Magazine. "She's there for Khloé, letting her vent and talk about it. They've been in constant contact, and Kim is totally supportive. Guys may come and go, but the bond between the girls is never going away, and they're committed to supporting each other. Kim is putting the blame squarely where it belongs, on Tristan," the source continued. "This isn't her battle to fight in the public eye. But behind the scenes, she's definitely making her opinion known."
Although there was allegedly some very bad blood between Kim and Tristan in the past, it seems that things have smoothed over nicely between the pair.
Kim Kardashian loves Tristan Thompson like a brother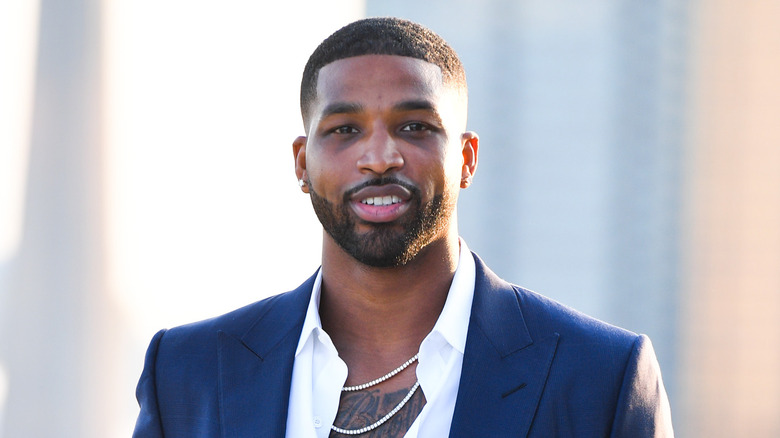 George Pimentel/Getty Images
After the second cheating incident, Khloé Kardashian and Tristan Thompson reunited again. However, they couldn't make things work the second time around and split earlier this year, per E! Online. During the Season 18 premiere of "Keeping Up With The Kardashians," Kim was seen telling her friends that she's made peace with the father of her sister's daughter. "Tristan is True's dad. So regardless of whatever, he's connected for life, we can't change that," she stated. Later, Kim tweeted about her feelings for the basketball player. "I actually LOVE Tristan now like a brother FR! We totally bonded and worked through our issues and love him," she wrote.
It seems that sentiment remains true today. This week, Kim made headlines when she seemingly supported his message about growing and changing via social media. Us Weekly notes that Tristan shared a photo of himself on Instagram. In the caption he wrote, "Some people will judge you for changing. Some people will celebrate you for growing. Choose your circle wisely." Fans couldn't help but notice that Kim not only liked the post, but also left a comment on the snap. "Jamaican Canadian Prophet," she said.
While it remains to be seen what the future holds for Tristan and Khloé, it seems that there will be a peaceful atmosphere when Tristan and Kim are together with their family.