How Malia And Sasha Obama Really Felt About Secret Service Following Them On Dates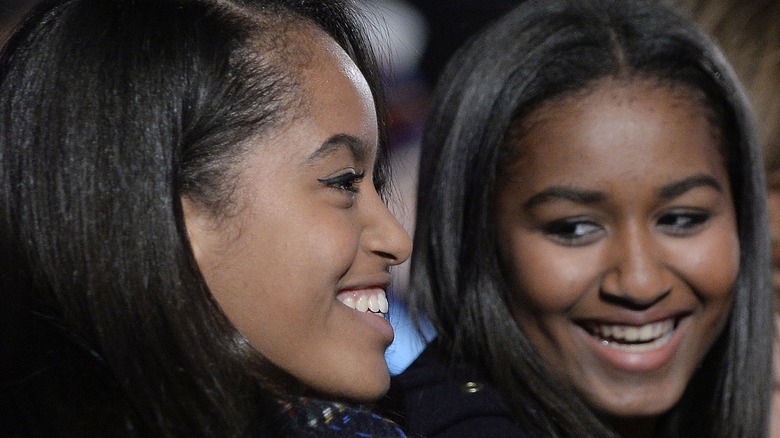 Pool/Getty Images
Malia and Sasha Obama have grown up quite a bit since they were two adorable little girls entering the White House.
In 2008, former President Barack Obama was elected the 44th president of the United States. At that time, Malia, his eldest daughter, was 10 years old and Sasha was seven. Throughout the eight years Obama spent in the White House, his daughters transformed into young women right before our very eyes.
In 2017, the former President sat down with ABC News and discussed his daughters' experience in the White House. At first, the father of two was skeptical that growing up in the spotlight would cause his children to "develop an attitude." But during the interview, Obama expressed how his daughters have aged elegantly in the public eye. "All I can say is they have turned out to be terrific young women. They are sweet, kind, funny, smart, respectful people, and they treat everybody with respect," he told the news outlet. "You know, we feel pretty good when... they go to other folks' houses and when the parents say, 'Oh, you know, Malia, she's just so sweet,' or 'Sasha helped to pick up the dishes. What is it that you're doing?'"
Although Malia and Sasha have flourished in the spotlight, their lives are far from normal. In 2017, President Obama even joked that his daughters have PTSD from security service following them on dates.
Malia and Sasha Obama's dating life in the White House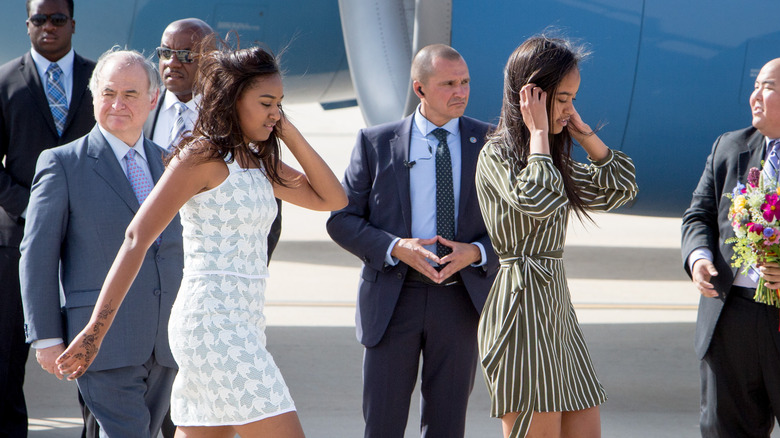 Pablo Cuadra/Getty Images
Earlier this year, former President Barack Obama appeared on "The Late Late Show with James Corden." While there, the 44th president talked about his daughter's experience in the White House and how coming of age in the public eye has many pros and cons.
"First of all, them as teenagers, having Secret Service guys follow them when they were going out on dates, I think probably has shut down their interest in public service," Obama joked. "They still have PTSD from guys talking into their wrist microphones and glasses as they're trying to go to a music concert."
The former first daughters have since left the White House and each has pursued higher education. The eldest daughter, Malia Obama, is currently attending Harvard. According to Harper Bazaar, the 23-year-old has an interest in Hollywood, and she'll be joining acclaimed actor Donald Glover's writing room for his upcoming Amazon series titled "Hive." Sasha Obama began college at the University of Michigan in 2019. We're guessing the sisters are enjoying being able to date without a posse of secret service agents in tow.