Donald Trump's Hotels Now Have This Surprising Requirement For All Guests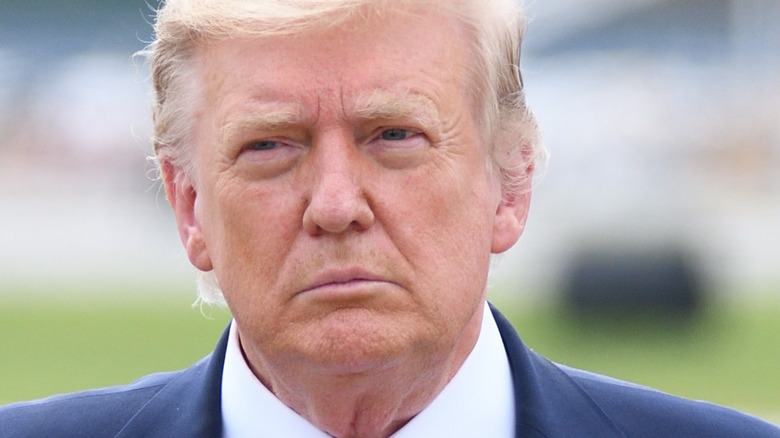 Evan El-Amin/Shutterstock
With coronavirus cases on the rise throughout the United States due to the highly contagious Delta variant, more states and municipalities, as well as states, as well as private businesses are requiring patrons to wear masks, especially indoors where transmission of the virus is much higher. Former president Donald Trump has never been a big proponent of masks and they weren't even required in the Trump White House, where there were COVID-19 outbreaks during 2020 (via NPR).
When Trump himself contracted COVID in October of 2020, he famously ripped off his mask on the White House balcony upon returning from Walter Reed Medical Center in Bethesda, MD after tweeting: "Feeling really good! Don't be afraid of COVID. Don't let it dominate your life. We have developed, under the Trump Administration, some really great drugs & knowledge. I feel better than I did 20 years ago" (via USA Today and NPR).
Now, as U.S. school districts are battling Republican governors over whether they can require children to wear masks in schools, including Texas and Florida, with some superintendents defying governor's orders, it seems surprising to some that Trump's hotels are now trying to take precautions many GOP officials still refuse to take (via Newsweek).
Donald's Trump's hotels take COVID more seriously than state officials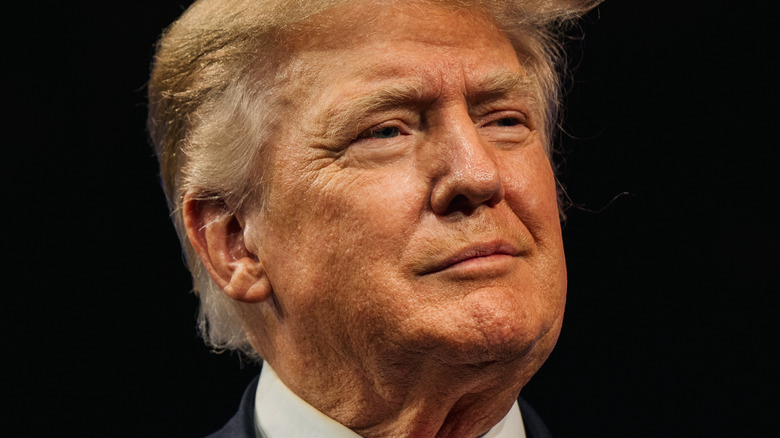 Brandon Bell/Getty Images
While Florida school districts defy Governor Ron DeSantis' ban on mask mandates for children while all children under 12 are unvaccinated, Newsweek reports that the Trump hotels in Florida are requiring them. In addition, the former president's hotels in Chicago and Hawaii also have mask mandates.
The Trump Miami website makes it clear that masking will also be enforced, stating: "Due to COVID-19, this facility is required to follow the guidelines established by Miami-Dade County for hotel operations. Facial Coverings are required in public space, social distancing required at all times, limited capacity for outlets. These regulations will be enforced by both city and county inspectors during unannounced visits."
However, not all Trump properties are as strict with mask requirements. For example, the Trump Golf Club in Florida and the Albemarle Estate at Trump Winery only require masks for unvaccinated staff (via Newsweek), despite the CDC recommending that people in areas with substantial or high COVID transmission should wear masks whether vaccinated or not. As of August 13, Florida had the third highest number of COVID cases in the country (via Statista.com).