The Real Reason You're Afraid Of Intimacy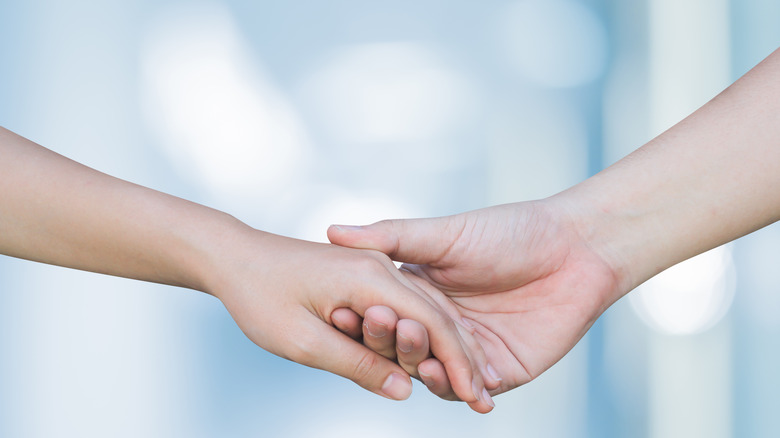 chainarong06/Shutterstock
A long-lasting relationship doesn't just include a good conversation, strong sexual connections, and trust. It also means having emotional intimacy with your partner.
Now, in theory, this sounds easy — just emotionally connect with your partner, break down your barriers, and let them see you open and vulnerable. But showing your purest self to your partner and vice versa isn't an easy feat that many make it out to be. In fact, per Healthline, if you're noticing how you're continually closed off in all your relationships, you might have a fear of intimacy.
What does that mean? Being fearful of intimacy is defined as never letting someone close to you, refusing to share and/or being open about your feelings, never being 100% vulnerable with someone, and so on (via BetterHelp).
There are many reasons why someone has a fear of intimacy. Abuse in childhood can have a huge impact on romantic relationships, or if you've had negative past experiences with prior relationships, intimacy can be incredibly difficult, the outlet added. Additional reasons can include having low self-esteem, growing up with no role models, parental neglect, and so on.
Though a lack of emotional intimacy can cause severe relationship issues with your partner and/or friends, all is not lost if you struggle to connect with others emotionally. There are solutions and steps you can take!
How to overcome your fear of intimacy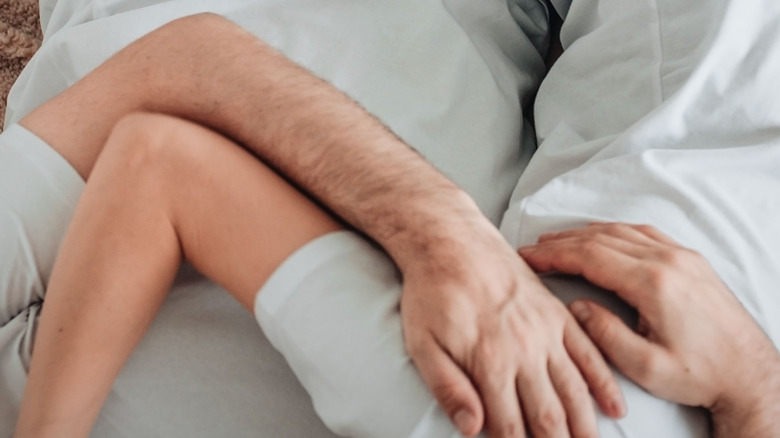 Olenka-zmiuchka/Shutterstock
Before we outline the steps and solutions, remember that you didn't develop this fear overnight. And so, you won't solve it in one day either.
That said, per Better Help, start by spending more time with your partner alone. The outlet reported that quality time with your partner can help you feel more comfortable, breaking down those inner barriers one conversation at a time.
Next, aside from working with your partner, you also need to work on yourself. Discover the root of your fear (via Healthline). Ask yourself where this fear came from. Are you subconsciously ruining your relationships? What are your boundaries? Per the outlet, finding the root of the problem will make it easier for you to solve it.
And, if all else fails, seeking professional help is a guaranteed route towards solving your fear of emotional intimacy. In addition to finding the root of your fear, mental health professionals will also give you coping skills and help you establish healthy boundaries.
Yes, a fear of intimacy will inhibit positive and healthy relationships from developing, but you have the opportunity to prevent that from happening.