Cheaper Alternatives To The Dyson Hair Dryer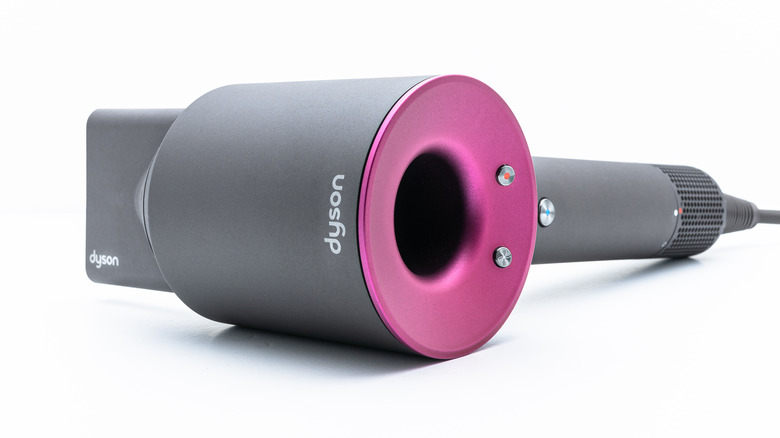 365_visuals/Shutterstock
We may receive a commission on purchases made from links.
If you've ever used the Dyson brand of anything, chances are you know the products Dyson makes are trustworthy and work well for vacuums, fans, and hair styling items. The Dyson Supersonic hair dryer is no different. It boasts excellent reviews, great features, and a quick drying time. Good Housekeeping noted that the dryer is the best available, but pointed out that it cost a lot more than other similar products. In fact, when you see the $399 price tag, it might give you a pause, especially if you're not a professional stylist. However, if you want some of the benefits like less frizz and reduced heat damage, you might want to know what alternatives offer similar features and benefits.
There's good news because Bustle created a list of the best four alternatives to the Dyson Supersonic hair dryer. The best part about it is that all the comparable blow dryers offer similar benefits with a much more affordable price tag, which will probably help both your wallet and your hair. Read on to find out which brands hold up to the Dyson standard.
Here's what to buy if the Dyson hair dryer isn't in your budget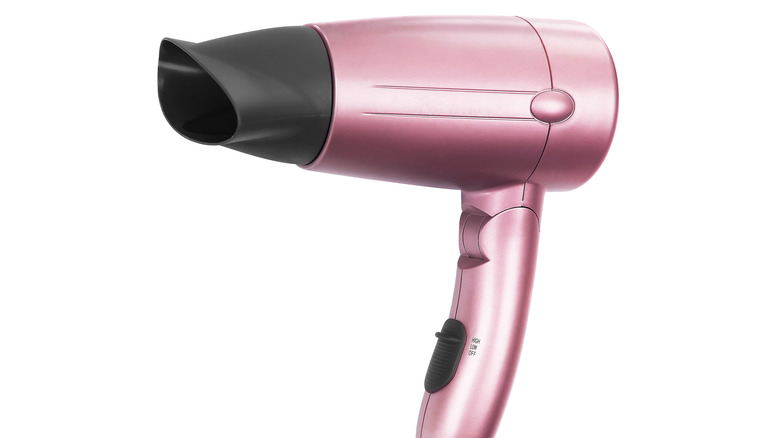 CoolPhotoGirl/Shutterstock
Good Housekeeping noted that the Dyson Supersonic hair dryer blew away its competition. However, the price also left other dryers in the dust, which means not everybody can snag the unique-looking hair styling tool. According to Bustle, you can pick up a cheaper alternative and get similar results. 
Coming in cheapest on the list is the Remington D3190 Damage Protection Hair Dryer for a mere $20. What Bustle said made it similar is its speed selection and anti-damage technology. Although the color looks great, for $20, it doesn't offer all the benefits of the Dyson. The Trezoro Professional ionic hair dryer costs $49.85, and it's slightly lighter than the Dyson. It's highly rated on Amazon and includes two speeds, three heat levels, and a long cord, making it tough to beat.
Of course, if you want something a bit more luxurious, the T3 Cura hair dryer might be more your style. Although it costs $235, it's a significant savings from Dyson's nearly $400 price tag. Also, like the Dyson, the T3 offers a quick drying time. Several reviewers noted they appreciated this dryer's cord more than the Dyson's. While none of these alternatives equal the more expensive styling tool, they are reasonable alternatives for much more affordable prices.