Madelyn Cline Reveals Her Must-Have Beauty Product For A Complete Look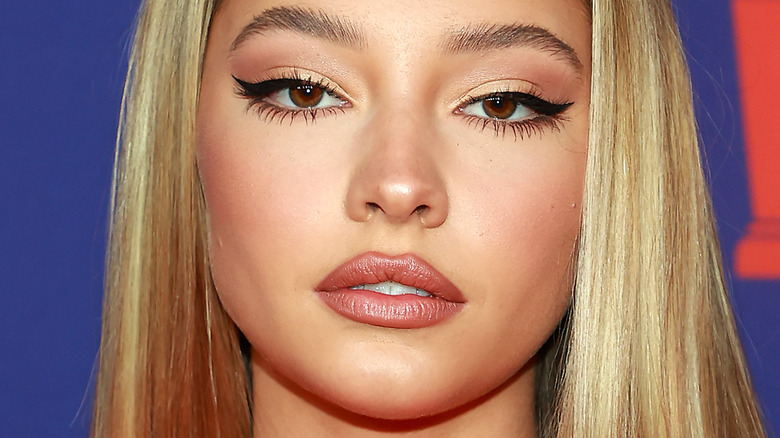 Matt Winkelmeyer/2021 Mtv Movie And Tv Awards/Getty Images
When "Outer Banks" premiered on Netflix in April 2020, the show instantly became a hit and propelled lead actors Madelyn Cline and Chase Stokes into stardom. Cline had starred in a few episodes of various television shows over the years, including "Stranger Things," per IMDb, but her role as Sarah Cameron in "Outer Banks" has truly changed the tide of her career. Now, Cline is everywhere. She was cast in the much anticipated "Knives Out 2" and the second season of "Outer Banks" hit Netflix on July 30.
The beautiful South Carolina native is drawing attention for everything nowadays, from her relationship with co-star Stokes to her beauty routine and her interest in horseback riding. Thankfully, Cline is willing to divulge details about her favorite makeup products, and revealed a few of her coveted beauty techniques to Glamour in July. Though she mentions several products she loves, there's one beauty product in particular that Cline swears by as the ultimate way to complete any look.
Madelyn Cline swears by a beauty product you can buy yourself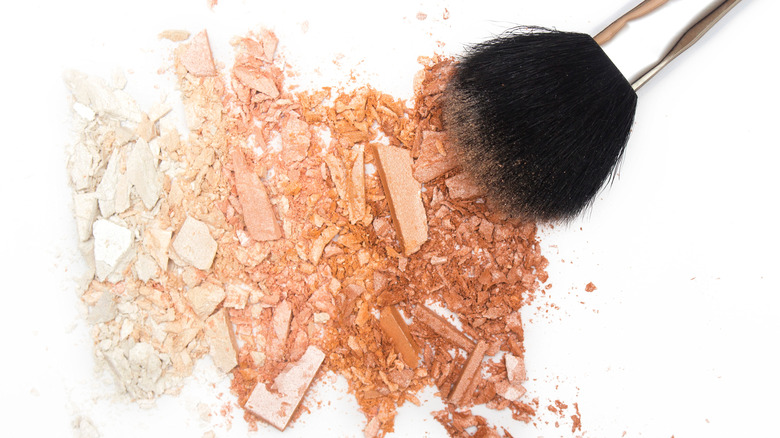 Elena Mertoglu/Shutterstock
If you've been wondering how Madelyn Cline achieves her healthy-looking glow, the answer is pretty simple: bronzer. Cline spoke with Glamour about her favorite self-care items and made sure to discuss this beauty product, as she credits the use of blush and bronzer for her signature look. The actress told Glamour, "Right now I'm really loving that dewy, spent-the-day-out-in-the-sun, sun-kissed look. I'm currently using MAC's Matte Bronzing Powder."
The MAC Matte Bronzing Powder is available in several shades, including Bronze, Golden, Matte Bronze, and Refined Golden. According to the website, this bronzer enhances your skin tone and helps you achieve a naturally sun-kissed look, just like Cline. If you don't want to spend $32 on bronzer, look for a more affordable alternative in similar tones. A few well-placed brushes of bronzer will make you feel camera ready in no time.