The Beverly Hills, 90210 Star Who Almost Played Kelly Kapowski In Saved By The Bell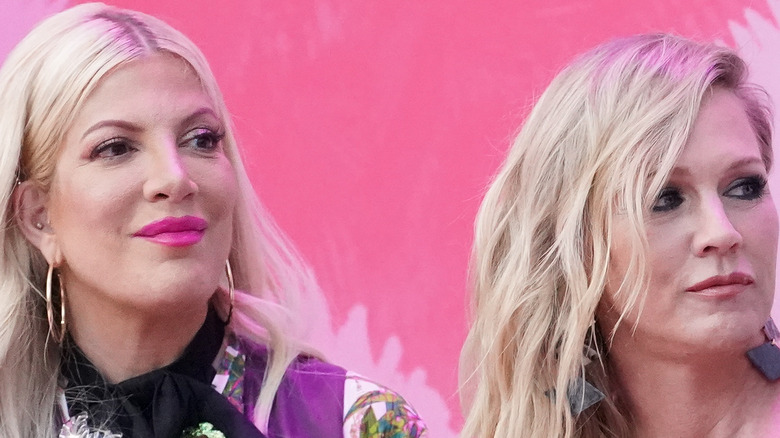 Rachel Luna/Getty Images
Hollywood is truly a small town with a lot of behind-the-scenes drama. You never know who auditioned for what role, who was snubbed, who almost had a career-changing hit, or who narrowly avoided a major flop. Many times, these actors and actresses who compete for roles end up crossing paths again, and "Beverly Hills, 90210" is definitely a show where that happened quite a bit.
The stars of the coming-of-age sitcom turned young-adult drama star-rocketed to fame in roles they're still recognized for today. But one of the core members of the Peach Pit crew almost was too busy starring on another show to appear. 
Jennie Garth masterfully handled the role of Kelly Taylor, West Beverly High School's it-girl turned trauma survivor. But Garth wouldn't have had the chance had she been cast in another role she was auditioning for around the same time. In late 1989, Garth auditioned for both "Saved By The Bell" and "Beverly Hills, 90210." In particular, she was destined to be a Kelly- Kapowski or Taylor, according to Lifetime's "The Unauthorized Saved By the Bell Story," (per Entertainment Tonight).
It's not the only connection between the two shows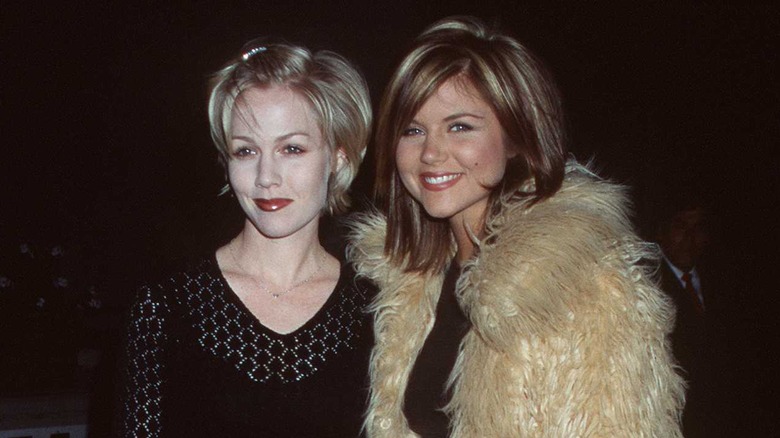 Denny Keeler/Getty Images
"Saved By The Bell" found their Kelly Kapowski in Tiffani Amber Thiessen. When she finally walked away from the series in 1994, she found a home on "Beverly Hills, 90210" as Walsh family friend Valerie Malone (per IMDb). On-screen, Valerie was the frenemy of Jennie Garth's Kelly Taylor. Off-screen, the two ladies went back and forth. Thiessen once admitted that when she was getting started on "90210," "the girls were not very nice to me," (per Us Weekly).
Eventually, Garth apologized for her bad behavior and the two became very close. That lasted for some years until the relationship was reportedly damaged in the fall out of Tori Spelling's first marriage to Charlie Shanian. Thiessen was close to Shanian and didn't take well to Spelling's cheating (per E! News). Garth has always been close with Spelling and took her side in the dispute.
"We had a falling out and we grew apart," she told Howard Stern in 2012 (per Digital Spy). "I was the one who was hurt, let's just say that. I was the one who was hurt. It's funny, our relationship started really rough and ended the way it started. It's water under the bridge ... I've moved on. I wish her well."