The Surprising Hobby Kate Middleton Uses When She Feels Stressed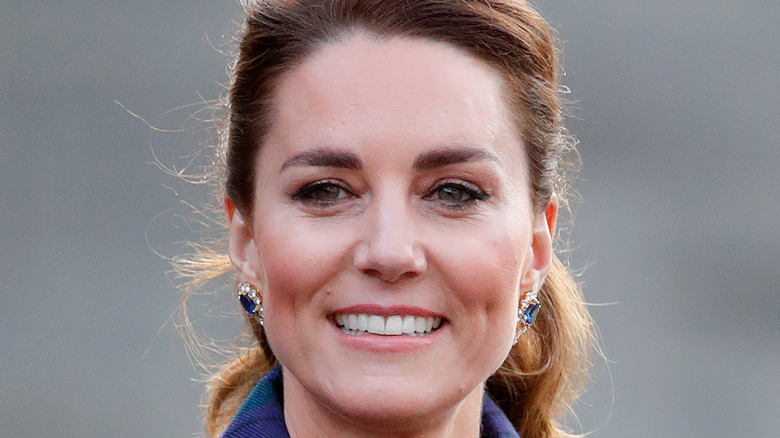 Max Mumby/indigo/Getty Images
Kate Middleton has a lot on her plate. She's the wife to Prince William and mother to three adorable children, Prince George, Princess Charlotte, and Prince Louis. In addition, she carries a lot of royal duties on her shoulders, a load that has reportedly increased since Prince Harry and Meghan Markle opted to exit the royal family and move to California (via Insider). However, she always looks to have everything under control. Despite appearing to be nearly perfect at all times, Middleton has admitted that she faces challenges in aspects of her life, including motherhood.
"Nothing can really prepare you for you the sheer overwhelming experience of what it means to become a mother," the Duchess of Cambridge told Self in 2017. "It is full of complex emotions of joy, exhaustion, love, and worry — all mixed together. Your fundamental identity changes overnight. You go from thinking of yourself as primarily an individual to suddenly being a mother, first and foremost," she continued, adding that there is "no rule book" to relieve the stress of parenting young children. "You just have to make it up and do the very best you can for your family," she said. "For many mothers, myself included, this can at times lead to a lack of confidence and feelings of ignorance."
While Middleton has admitted that she faces challenges like other parents, she does have one hobby that helps her combat the stresses of her life, and it may surprise you.
Kate Middleton loves to color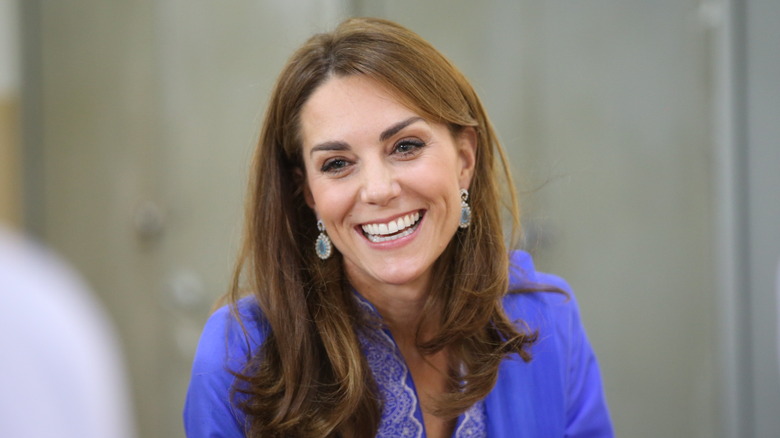 Pool/Getty Images
While some women do yoga, hit the gym, read, or even meditate, Kate Middleton has found an activity that helps her relax when she's feeling stressed. The Duchess of Cambridge looks to ease her worries by sitting down with some crayons and markers and scribbling in her coloring book, per The Mirror. Middleton's husband, Prince William, has admitted in the past that his wife loves to color. William told illustrator Johanna Basford, who has released her own adult coloring books that his wife was a fan of, and she couldn't help but share the news with the world. Basford took to Instagram to share her conversation with William. "He told me his wife likes my books. She colors. Kate is one of us! Now this makes perfect sense. Why wouldn't she? A busy mum with what I imagine is a lot of stress, trying to raise and protect a family," the artist wrote.
Wellness expert Antonia Harman shared her thoughts on Middleton's stress-free hobby with OK! "Coloring in is deeply relaxing," she explained. "We spend so much time on devices and looking at screens whereas using your hands and creating beauty of any kind will help you disconnect from tech and connect to yourself," she said. "Kate is clearly interested in art having studied history of art at university so this coloring no doubt helps her connect to her passion for art and beauty."
Middleton's stress-free hobby makes her even more endearing to the public, and may just inspire other busy moms to try it for themselves.