The Truth About Phoebe Cates' Dating History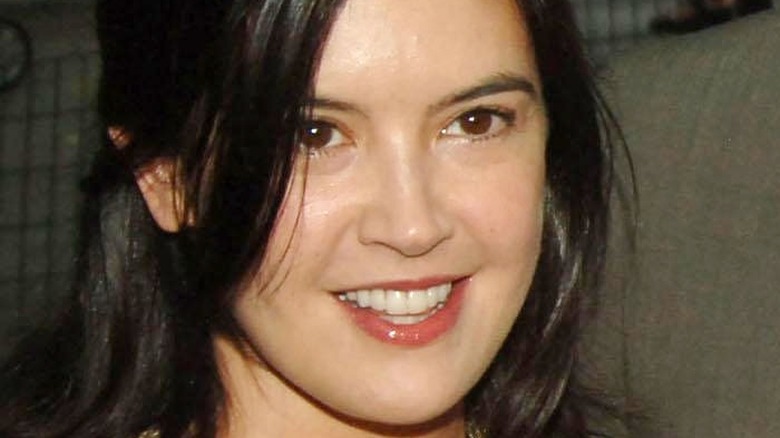 Shutterstock
Making her film industry debut in 1982 with "Paradise," a young Phoebe Cates quickly made her mark on '80s cinema. But it was her role in "Fast Times at Ridgemont High" that truly cemented her stardom in the era, courtesy of the most "memorable bikini-drop in cinema history" (via News.com.au). From there, she shone brightly as Kate Beringer in the comedy-horror franchise "Gremlins," which became one of the '80s biggest crazes due to her frighteningly cute and furry castmates (via Direct TV).
But by the '90s, it seemed that Cates was moving away from the acting realm. One of her last notable roles was opposite Rik Mayall in "Drop Dead Fred" (via IMDb), but she later starred in three more titles before retiring from the industry completely to focus on being a mom (via The Things).
Another part of Cates' life that was continuously under the spotlight was her relationship with fellow actor Kevin Kline, thanks to their 16-year age gap.
Phoebe Cates met her first boyfriend, Stavros Merjos, at Studio 54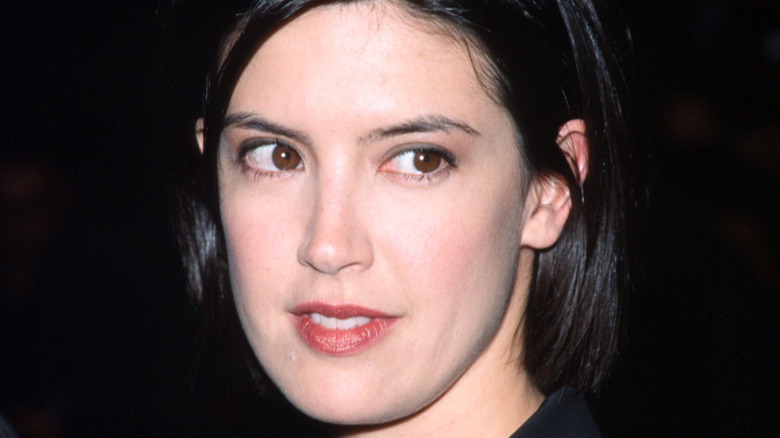 Evan Agostini/Getty Images
Before meeting Kevin Kline, Phoebe Cates dated booking agent Stavros Merjos (via People). They met in 1979 at Studio 54 in the presence of artist Andy Warhol. At the time, Cates was in the middle of a successful modeling career and hadn't yet delved into acting (via The Paley Center for Media). 
Cates and Merjos reportedly dated for three years, during which time they shared an apartment together in Greenwich Village (via Who's Dated Who). "Phoebe's terrific because she takes everything that's happened to her in her stride, without ego or attitude," Merjos said about the actress, per People.
Cates then reportedly dated her "Paradise" co-star Willie Aames for a year, according to Who's Dating Who, before meeting Kline in 1983 when auditioning for "The Big Chill" (via Country Living). "When I first met Phoebe, I remember thinking, 'She's too happy to be with me,'" Kline told Entertainment Weekly. "She's too enthusiastic about life... What'll we talk about?" The pair didn't start dating until two years later when they crossed paths again as Cates was rehearsing a play at New York's Public Theatre.
Phoebe Cates and her husband have always put their family first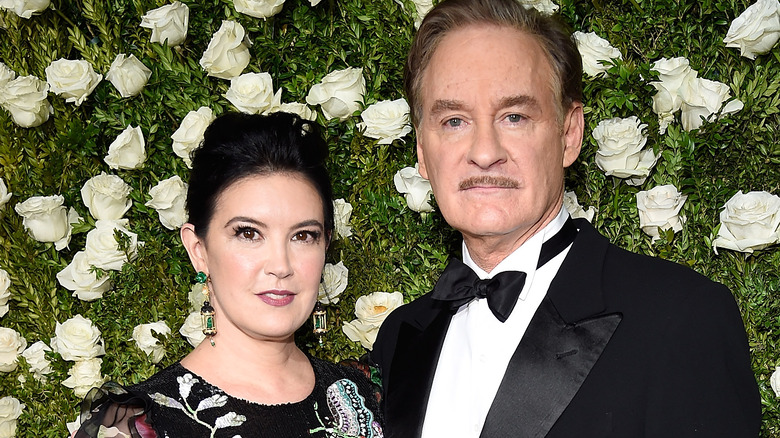 Kevin Mazur/Getty Images
Phoebe Cates and Kevin Kline would eventually marry in 1989, and they've been together ever since. While Kline puts family before acting, he says his wife does even more so. "We have agreed to alternate so that we're never working at the same time," the actor told Playboy in 1998 (via Entertainment Weekly). "[But] whenever it's been her slot to work, Phoebe has chosen to stay with the children." He also gave a little insight into their marriage, adding, "We're both sensible, and we don't separate for long periods of time. We take care of the marriage."
While Cates hasn't spoken publicly about her decision to leave acting behind, her daughter Greta Kline explained that fame was never part of the equation in their family. "I didn't really understand how fame works until I'd gotten my own little taste of it. Now I'm thinking more about what it means to be in the public eye," musician Greta said (via Cheat Sheet). "My parents really weren't ever, like, into celebrity culture."