Celebs You Didn't Know Were Besties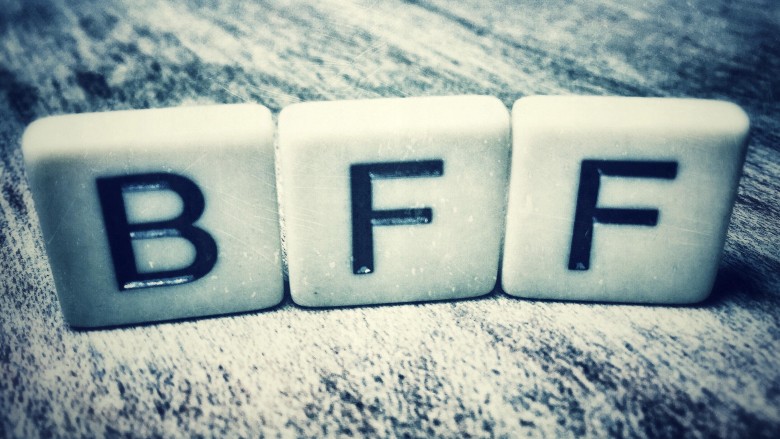 Shutterstock
Where would we be without our best friend? We all need that one person who we call our bestie, who will listen to our problems and love us despite our flaws and mistakes. Well, celebrities are no different. They also rely on their best friend for all the good times and the bad.
It seems only fitting that we start off this look at some celeb best friends with two stars who began their friendships on the ultimate show about a group of friends muddling through life together — the '90s mega-hit series Friends.
Jennifer Aniston and Courteney Cox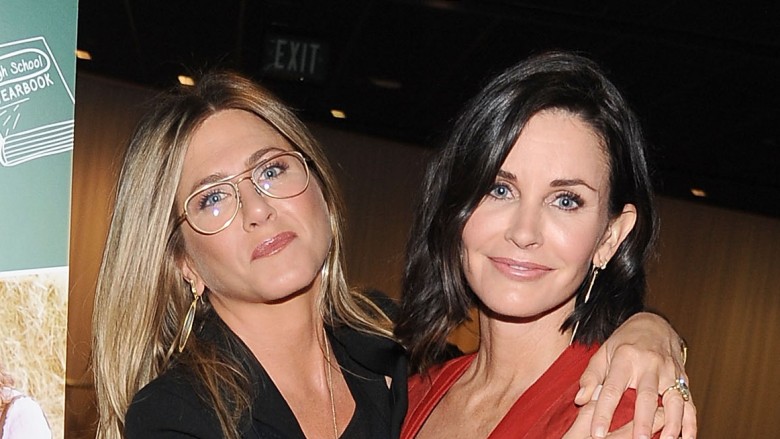 Getty Images
Jennifer Aniston and Courteney Cox met on the set of the series and have been fast friends ever since. Those who know them well say they were meant to be friends and have always been each other's shoulder to lean on, especially in difficult times. "It's funny, a lot of really close friends are kind of going through this right now or like Jennifer [who] has gone through it," Cox told Access Hollywood of her separation from ex-husband David Arquette. "I don't know what's going on in the planets or what, but things are being shaken up and I don't know what's going to happen, but, yeah, Jennifer has been amazing for sure."
Courteney was also there for her friend Jennifer when she split from former husband, Brad Pitt. "I've slept in her guest bedroom a lot," Aniston said in a 2014 More interview, as reported by People. "Without giving away too much of my private stuff, all I can say is she's been there for me through thick and thin."
Jimmy Fallon and Justin Timberlake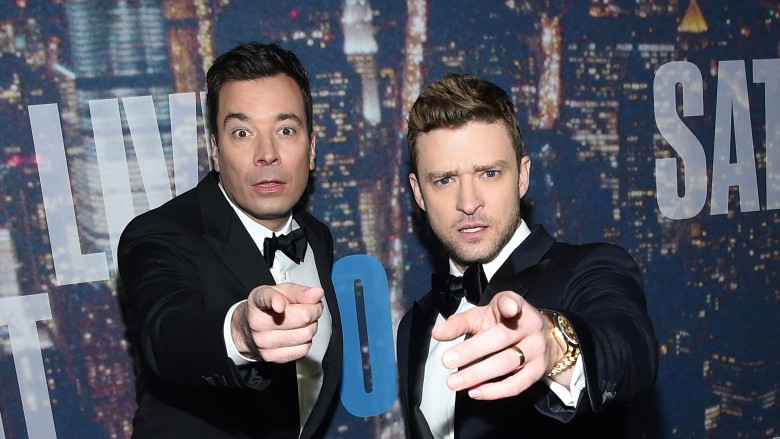 Getty Images
The story of Jimmy Fallon and Justin Timberlake's famous bromance really heated up in 2013, when they starred in a series of live skits for SNL.
The stars actually met more than a decade earlier at the 2002 MTV Awards, when they both were experiencing firsts in their respective lives — it was Fallon's first time hosting the show, and it was the first time Timberlake performed solo, after he left 'N Sync. "I remember talking backstage during those VMAs. I was totally nervous, and you were nervous, and we both ended up having good night," Fallon said to Timberlake in a joint interview for GQ. "We're good luck to each other — like each other's rabbit foots." OK, too cute.
Both are ridiculously talented and equally gifted with comedic chops, as well as dance and musical talents. These talents have translated into genius skits for SNL and The Tonight Show With Jimmy Fallon, including their History of Rap series. Yeah, we seriously can't get enough of Jimmy and Justin.
Jennifer Garner and Jessica Biel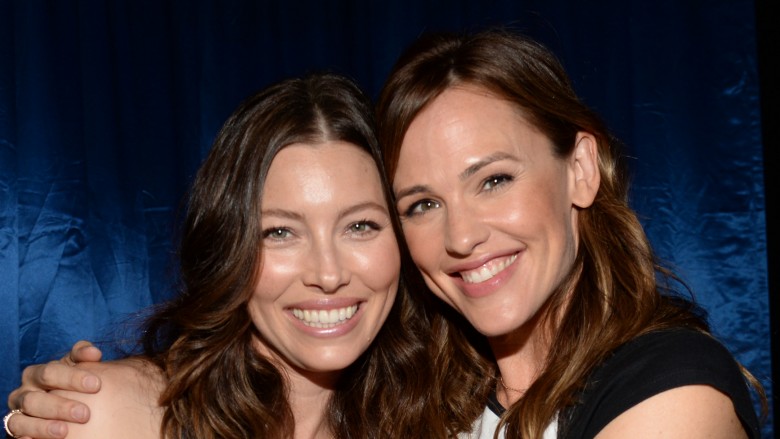 Getty Images
Justin Timberlake's beautiful wife, Jessica Biel, met her best friend, Jennifer Garner, while filming the 2010 rom-com Valentine's Day, and they have been besties ever since.
"We don't work with a lot of women on our films," Garner explained to Marie Claire on why she and Jessica bonded so quickly during the shoot. "On this film, it was great to have someone like Jessica around, even though most of our scenes as best friends were over the phone."
Garner's feelings about her best friend came out in a sweet tribute to Jessica Biel at Variety's 4th Annual Power of Women Gala in 2012.
"Her heart is made of gold," Garner said. "Once Jessica has committed to something — if it's to a girlfriend, if it's to a role, if it's to a cause — you can count on her to take it the whole way through."
That's the kind of friend we all would love to have.
George Clooney and Brad Pitt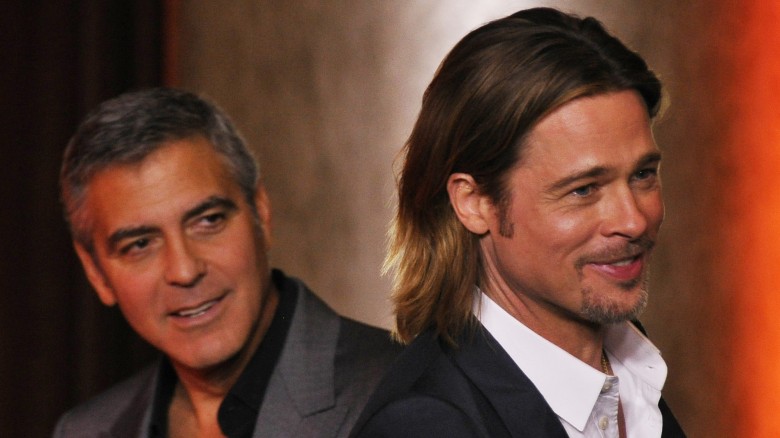 Getty Images
Although George Clooney and Brad Pitt became great friends while co-starring in the Ocean's series of films, they unfortunately don't get to hang out as often as they might like.
"People think Brad and I hang out all the time, but the truth is that we see each other very rarely, maybe a couple times a year," Clooney told The Advocate in 2012. "I've had great fun spending time with my friend again over the awards season. Not only do I enjoy him as a person and respect his talent, but I also love what he does in the world. I can't speak highly enough about how hard he works at making the world better. I'm very proud to call him my friend."
Tina Fey and Amy Poehler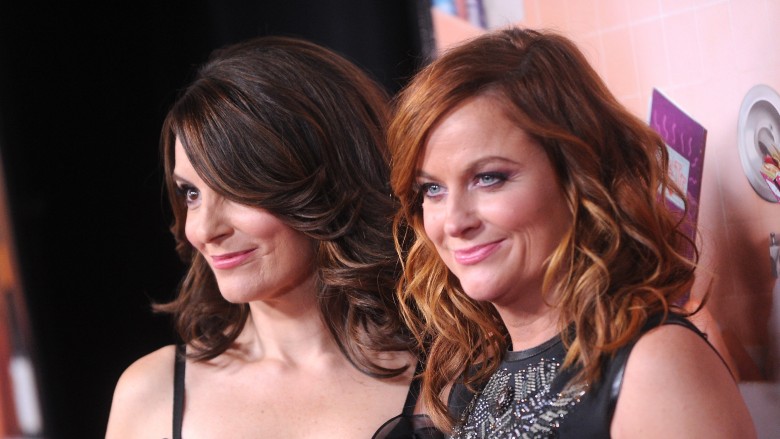 Getty Images
SNL alums Tina Fey and Amy Poehler's friendship dates back to their improv days in Chicago. For more than 20 years, they have been entertaining audiences and each other.
Interestingly, although they have comedy in common, their friendship was cemented over makeup secrets. "Actually, we met in class at the ImprovOlympic Theater. You taught me my first real beauty lesson," Fey told Marie Claire in 2008. "I was 22 or 23, and I had only recently learned that you can pluck your eyebrows or have a lady put hot wax on them and remove portions of them and shape them. So this was a big thing that happened to me, and I passed that information on to you," Poehler said.
The gal pals have seen each other through marriages and kids, and have decided that Amy's two sons, Archie and Abel, will marry Tina's daughters, Alice and Penelope, when they grow up. "We have committed that we're both going to wear peach to the wedding," Fey told Entertainment Weekly. "I talked to Faith Popcorn about it, and the trend is going to come down around right about that time that they should get married."
Good luck with that, Tina and Amy.
Kristen Stewart and Dakota Fanning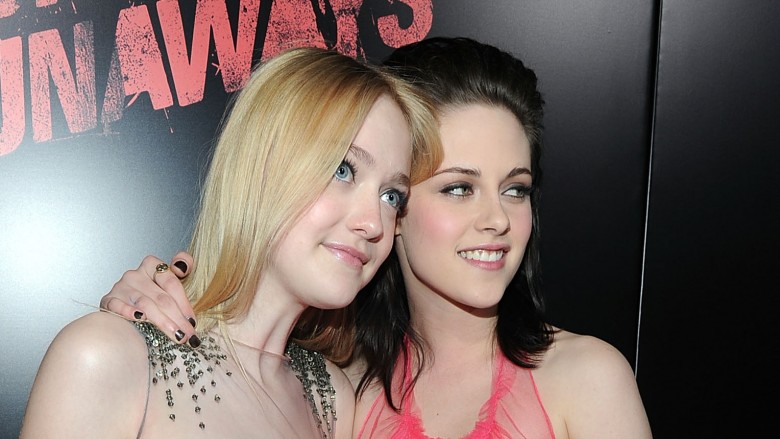 Getty Images
Kristen Stewart and Dakota Fanning say they can't quite remember when they first met, but their friendship strengthened while on the set of the Twilight series of films. One thing is certain, though: they have always had each other's back.
"I can honestly say that my friendship with Kristen is one of the most special bonds in my life," Fanning told an audience at Elle's Women in Hollywood Awards in 2016. "She has held my hair back and talked me through heartbreak. She has always been there for me when I have needed her most, and most of all she has taught me the power of being one hundred percent yourself one hundred percent of the time."
As the song says, that's what friends are for.
Nina Dobrev and Julianne Hough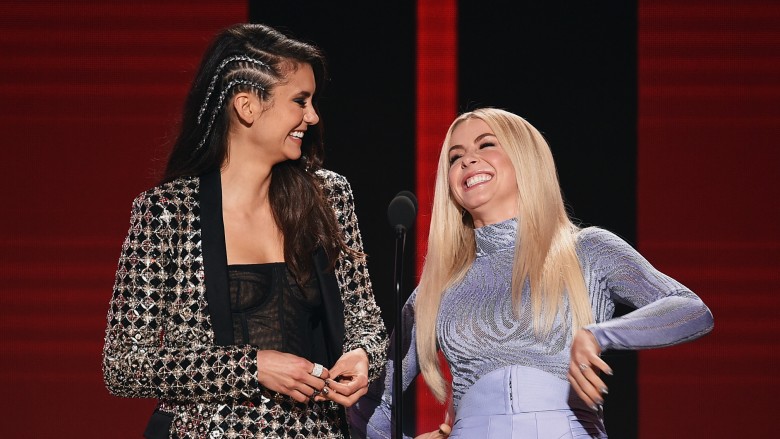 Getty Images
Anyone who follows Nina Dobrev and Julianne Hough on Instagram can attest to the great friendship the two gorgeous women share. These two certainly prove that girls just want to have fun, and they have a ball.
The Vampire Diaries alum and the Dancing With the Stars judge have been inseparable ever since they were introduced on a sort of girlfriend blind date through a hair stylist. "We've known the same person, Riawna Capri, who cuts and colors and does our hair," Hough told E! News. "She's like, 'You guys have to meet.' We've just been like joined — connected at the hip."
Most recently, the girls joined a slew of other friends for a "beachelorette" getaway to celebrate Julianne's upcoming wedding to Brooks Laich.
Kate Hudson and Liv Tyler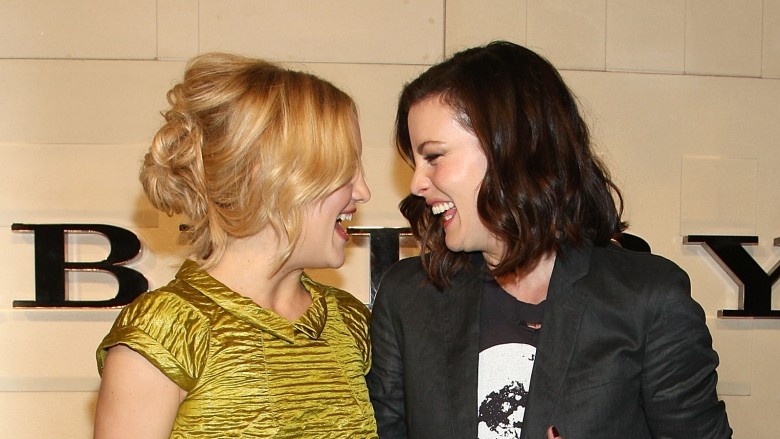 Getty Images
Kate Hudson and Liv Tyler are definitely Hollywood royalty, and their friendship began when they were just young girls attending the same high school, the Crossroads School for Arts & Sciences, in the 1990s. Even younger, the two ran around Tinsel Town in the same circles, thanks to their famous parents, Goldie Hawn and Steven Tyler.
Like many childhood friends, the two got busy with their own lives as they grew up and drifted apart. However, they are always excited to catch up with one another, and when their paths do cross, it's as if they are right back being high school friends again.
Naomi Watts and Nicole Kidman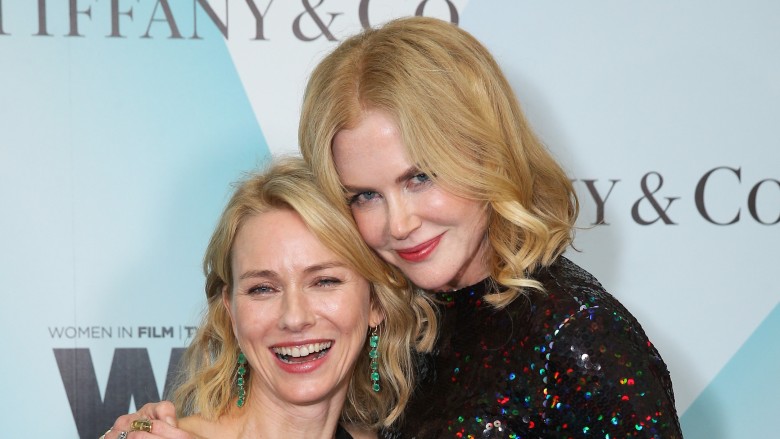 Getty Images
Naomi Watts and Nicole Kidman aren't just two fellow actresses from down under, they are fast friends.
The Australian duo began their friendship as school girls attending high school at the Phillip Street Theatre in Sydney. They both succeeded in their careers and remained friends throughout. "Naomi Watts and I are very, very good friends and have maintained that through so many things," Kidman told The Telegraph in 2005. "I think that's really rare, particularly for actresses, and I take a lot of pride in that."
Naomi feels the same way about her BFF and told Jane magazine the two share "naughty wicked senses of humor," reports Us Weekly.
They are beautiful women with a beautiful, life-long friendship.
Gayle King and Oprah Winfrey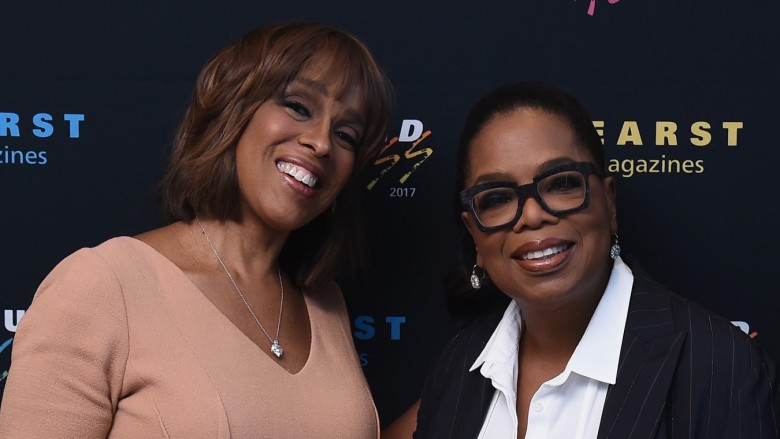 Getty Images
It's impossible to talk about celebrity best friends without mentioning Gayle King and her long-time BFF, Oprah Winfrey.
Throughout her long stint as the host of her own talk show, Oprah often mentioned her friend, sharing the ups and downs of their long friendship. Gayle even appeared on the show from time to time talk about their enduring, sisterly love for each other.
What's great about their friendship is they don't fear telling each other the cold, hard truth. In December, Oprah hilariously called out Gayle for sporting a bold accessory while hosting CBS This Morning. While working out on a treadmill and watching the morning show, Oprah couldn't believe the heavy necklace her friend was wearing and sent Gayle's assistant a message about the fashion faux-pas on the spot. "Note @oprah sent to my asst this am 'plz tell Gayle I'm on treadmill & it's hard to focus w/the circus around your neck,'" King wrote alongside an image of her big necklace on Instagram. "I think she's WRONG, thoughts?"
That's the kind of friend we should all aspire to have in our lives.
BFF goals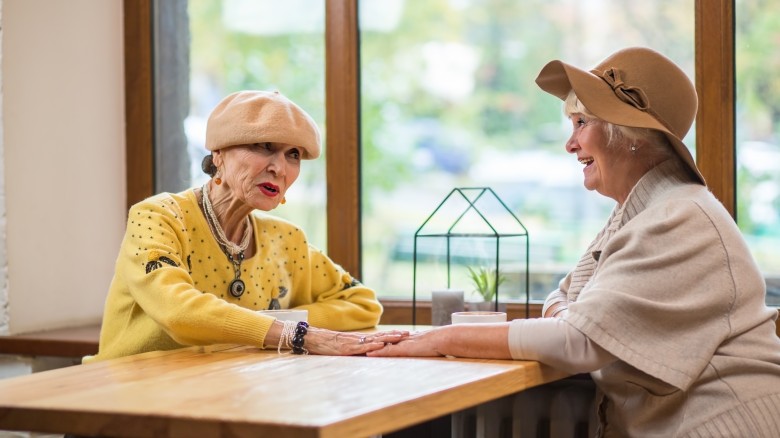 Shutterstock
Doesn't this look at best friends make you want to pick up the phone and call your own bestie? Like these celebrity duos, if all goes well, you and your best friend will truly be best friends for life, enjoying the stories, memories and comfort you found in one another well into your golden years.