Why Larry David Reportedly Got In An Argument With This Famous Trump Lawyer At A Grocery Store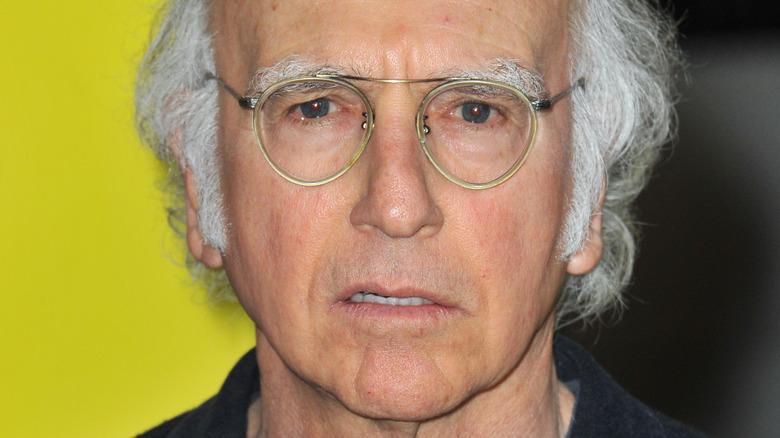 Featureflash Photo Agency/Shutterstock
When you're shopping for groceries, you don't expect to see a famous comedian getting into an argument with a famous lawyer. Presumably, you just want to get your food for the next few days and then get home without any problems.
However, this is what shoppers reportedly experienced at the Chilmark General Store in Martha's Vineyard, where many famous faces — even including the Obamas — own property. Per Page Six, Larry David bumped into former friend Alan Dershowitz, who, despite being a member of the Democratic Party, has been part of former President Donald Trump's legal team since January 2020. David was said to have "screamed" at the 82-year-old. 
After the encounter, Dershowitz admitted that the pair had long been friends, with the lawyer claiming that he helped get one of David's daughters into college and previously represented David pro bono in a legal dispute on Martha's Vineyard. However, relations had soured since he'd began to work with Trump, so things didn't go too well when Dershowitz approached David at the store (via Page Six). 
Larry David reportedly screamed and yelled at Alan Dershowitz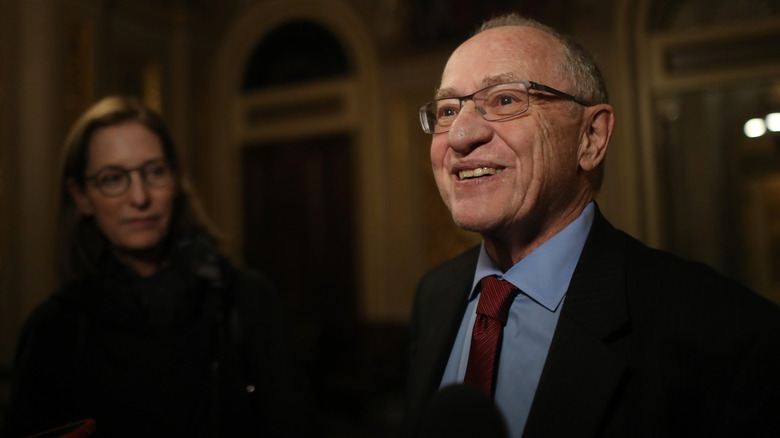 Mario Tama/Getty Images
Alan Dershowitz had bumped into Larry David at the store, before David walked away, causing Dershowitz to say, "We can still talk, Larry." David then reportedly replied, "No. No. We really can't. I saw you. I saw you with your arm around [Mike] Pompeo! It's disgusting!"
Dershowitz defended himself by saying that Pompeo, who served under Trump as director of the CIA and then Secretary of State, was a former student of his, but David called the situation "disgusting. Your whole enclave — it's disgusting. You're disgusting!" before walking away. According to Dershowitz, David "screamed" and "yelled" at him, with his face turning bright red, and in the lawyer's own words, "I was worried that he was going to have a stroke" (via Page Six).
Pompeo did indeed study under Dershowitz, at Harvard Law around 30 years ago, and the pair of them have since worked together on Middle Eastern policy. They've stayed on good terms despite one being Democrat and the other Republican (via The Daily Beast). Apparently, however, based on the reported encounter between David and Dershowitz, being part of the same political party doesn't always result in a harmonious relationship.