Why The New Season Of The Crown Might Have The Royal Family Fuming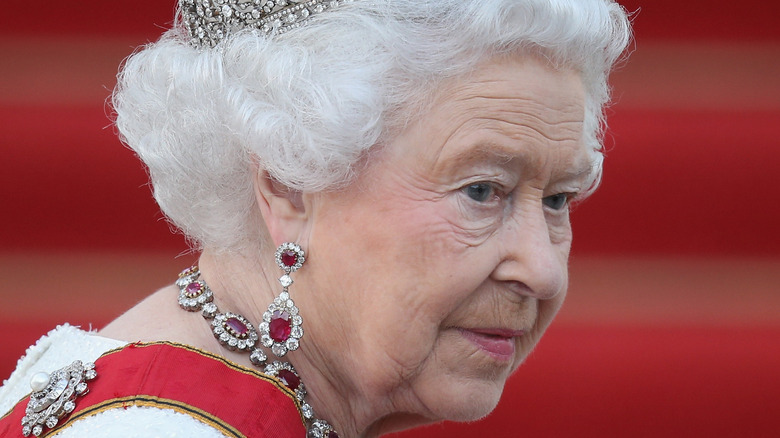 Sean Gallup/Getty Images
The British royal family is readying to watch yet another chapter in their soap opera-like lives play out on the small screen again. "The Crown," the hit Netflix series chronicling the history of the House of Windsor throughout the 20th century, is in production for season number five, with it debuting on the streaming service at some time in 2022, according to Harper's Bazaar.
The first four seasons of "The Crown" took us from Queen Elizabeth II's younger years when she first met, fell in love with, and married Prince Philip as Princess Elizabeth, all the way through to the mid-1980s when Princess Diana was a global phenomenon despite the troubles in her marriage to Prince Charles, which were there from the start. The first two seasons saw the lead actors changing as the royals grew older, with another change coming as the Queen will now be played by Imelda Staunton after Claire Foy and Olivia Colman played her in the previous seasons. We will also see a new Princess Diana as Elizabeth Debicki takes over for Emma Corrin (via ET Online). The new season will also explore a time in Prince Philip's life the Queen would probably rather forget, with Jonathan Pryce now playing the late Philip, picking up where Tobias Menzies left off.
Season 5 of The Crown hones in on Prince Philip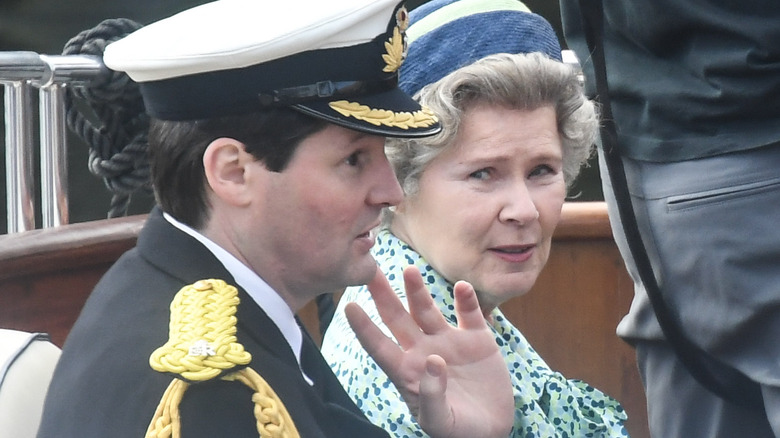 Peter Summers/Getty Images
When season 5 of "The Crown" hits Netflix sometime next year, audiences will learn all about the relationship between Prince Philip and British aristocrat Penny Knatchbull (played by Natascha McElhone), who was 30 years younger than the Queen's husband. According to The Daily Mail, Philip met Knatchbull in the mid-1970s she was dating a friend of Prince Charles named Norton Knatchbull, who is also the grandson of Philip's late uncle, Lord Louis of Mountbatten. Charles was even the best man when his friend married the young woman.
The Daily Mail reports that it was years before Philip and Knatchbull formed a bond. In 1991, when her five-year-old daughter died from kidney cancer, the two became closer and she was known as a close confidante. The pair enjoyed carriage rides and motorbiking and were close companions well into the new century, with the royal family maintaining they were just friends.
However, that doesn't mean the family wants to see the relationship played out on screen. "The makers of The Crown believe it is a relationship worthy of exploring and casting a veteran actor like Natascha is a reflection of how high profile the role is," an insider told The Sun. "But the highly personal relationship is unlikely to be welcomed as a storyline by Her Majesty or the rest of the Royal Family."