What We Know About Amber Rose And Alexander Edwards' Relationship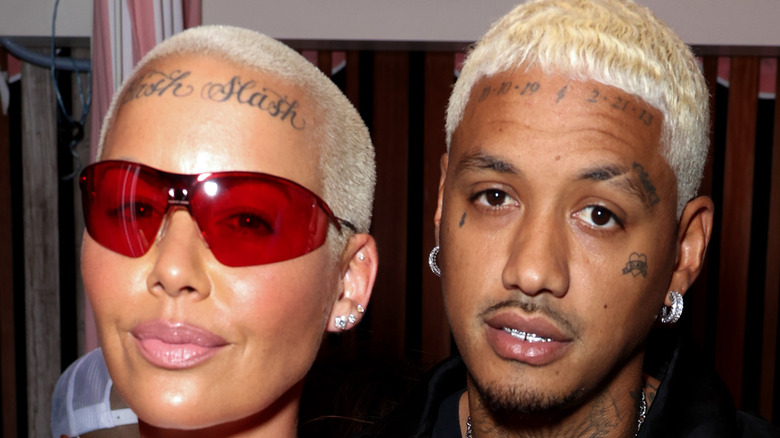 Alexander Tamargo/Getty Images
Back in 2018, model and actress Amber Rose appeared for the first time alongside Universal Music Group executive Alexander Edwards at the fourth annual SlutWalk. Previously, Rose was married to Wiz Khalifa and has been romantically linked to Kanye West, Machine Gun Kelly, and 21 Savage, according to Life & Style.
At the beginning of their relationship, Rose made it clear that Edwards made her believe in love and maintaining trust in a romantic relationship. "In the past I've used the words 'best friend' very loosely while speaking of my ex's but I can honestly say I feel like this man really is my BEST FRIEND!" Rose wrote in an Instagram post, according to Entertainment Online. "He also came into my life at a time where I've had enough of the narcissistic, cheating and abuse I've endured over the years from my previous relationships ... he has talked me through everything while simultaneously loving me and working with me so I could overcome my fear of loving someone in the most healthiest way again."
In October of 2019, Rose and Alexander had a son, Slash Electric, per Page Six. While the couple seemed to be happy throughout 2020, cheating allegations have surfaced in the past day that has threatened their relationship.
Rose has accused Edwards of cheating on her with 12 other women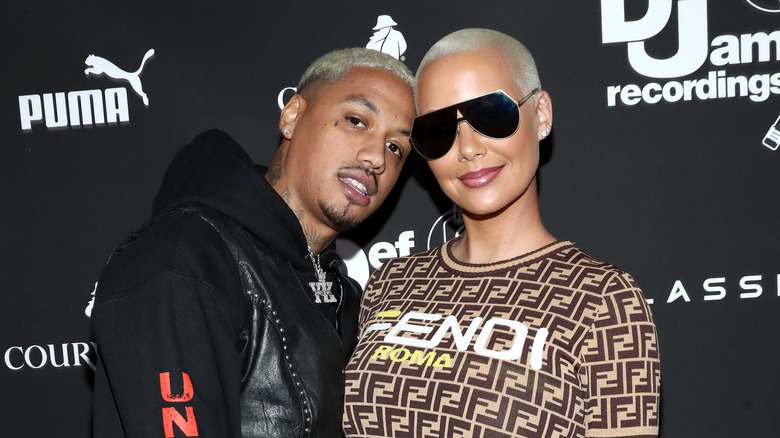 Rich Polk/Getty Images
Yesterday, Amber Rose used her Instagram page to inform her followers and the public about a recent development in her relationship with Alexander Edwards. In a series of Instagram stories, Rose accused Edwards of cheating on her with at least 12 other women throughout the course of their nearly three-year-long relationship, per Page Six. According to Rose, she has seen all of the text messages and direct messages exchanged between Edwards and these women. Despite knowing the identities of these women who participated in Edwards' infidelity, Rose refused to call them out by name because she was "not in the business of ruining lives."
Then, Rose seemed to announce that she had ended her relationship with Edwards. "I can't be the only one fighting for my family anymore," Rose said in an Instagram story, according to Page Six. "I've been so loyal and transparent but I haven't gotten the same energy in return. I'll never say the girls' names because I'm not in the business of ruining lives but y'all know who you are. As for him ... The lack of loyalty and the disrespect is ridiculous and I'm done." In another Instagram story, Rose also called out her mother for being a "raging narcissistic mom."
And with that Instagram confession, it appears as though Rose has closed the door on this chapter of her life.