The Truth About Prose, The Personalized Hair Care Line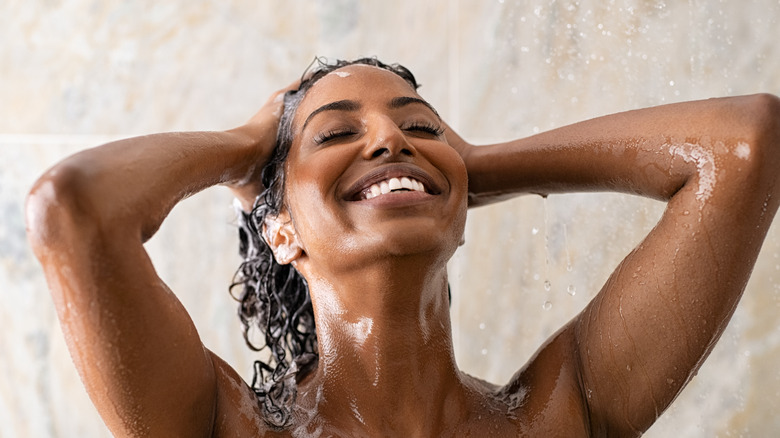 Rido/Shutterstock
Personalized hair care is all the rage nowadays, with several brands battling it out for supremacy in the niche market. One of the biggest names in the business, Prose, has been steadily growing in popularity since its inception. The company wants to set "a new standard in beauty" by offering customized hair care lines "designed for the individual with products that are literally made different for everyone, continually improving and evolving with you over time" (via Prose). The idea is an intriguing one, but the results are what ultimately matter most.
To receive your personalized hair care line, you'll need to complete Prose's in-depth quiz to determine which formula and grouping of products are right for you. As outlined on Insider, these questions are relatively straightforward and include inquiries like how much hair you have, what type of hair you have, and where you live. The part about where you live is necessary because, according to Insider, "Every city experiences different levels of UV, pollution, humidity, and wind. The water you drink out of the tap and that you wash your hair with matters, too."
Once you answer every question honestly, Prose provides you with suggested products ranging from shampoo and conditioner to hair masks, oils, and creams that are all suited to your individual hair care needs.
Is Prose worth the hype?
One of the best aspects of Prose's personalized hair care line is that they allow you to choose which scent you prefer when filling out the questionnaire. You can choose from their Signature scent with notes of violet, peony, and blue iris; their Napoli scent with notes of lemon, neroli, and orange blossom; or their Botanical scent with notes of lavender, rosemary, and eucalyptus. Sounds great, right?
Bianca Lambert at Byrdie agrees with that sentiment. She tried Prose's customized hair care system and was pleased with the noticeable results. "My experience with Prose's Shampoo and Conditioner exceeded my expectations," Lambert said. "The personalization process was concise and straightforward. Not to mention, the products smelled like a spa day, and the slip of both the shampoo and conditioner didn't disappoint."
Prose received praise from other notable outlets like Who What Wear and Honest Brand Reviews, both of which commend the hair care gurus for their use of clean products. Every Prose product is "Cruelty-free, paraben-free, sulfate-free, non-GMO, phthalate-free, and alcohol-free," per Honest Brand Reviews. Since parabens and sulfates typically cause the most damage, it's best to use products that refrain from using them.
Some people think personalized hair care is a scam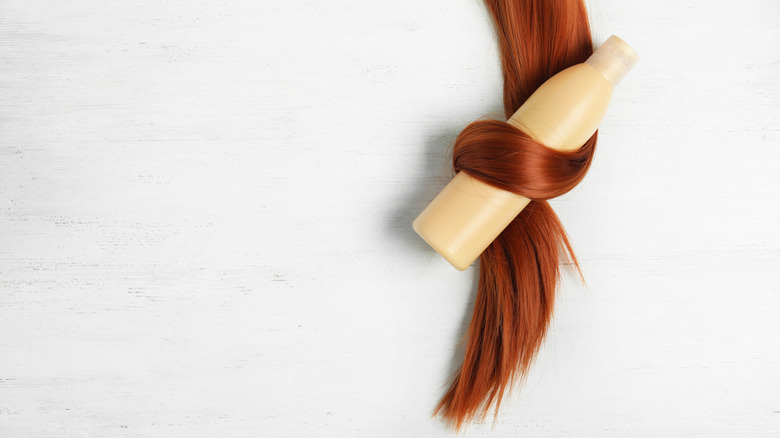 New Africa/Shutterstock
While most reviews for Prose are overwhelmingly positive, a select few have tried the personalized products and found them wanting. Shannon Palus at Slate said she didn't notice any significant changes to the quality of her hair after using her customized arrangement of items. After receiving Prose in the mail, Palus said, "I use it for a week, then return to what I was doing before. My hair remains unchanged."
She states that while she understands the appeal, the products are ultimately overpriced and perform the same essential function as other shampoos and conditioners. Whether this is because Palus didn't stick with the products over time or that Prose misses the mark remains unclear. Like any hair care journey, results will vary depending on numerous factors. If you want to see whether Prose is worth the hype, you'll have to take the plunge and find out for yourself.