Meghan McCain's Harsh Words About Joe Biden And Afghanistan Have Twitter Fuming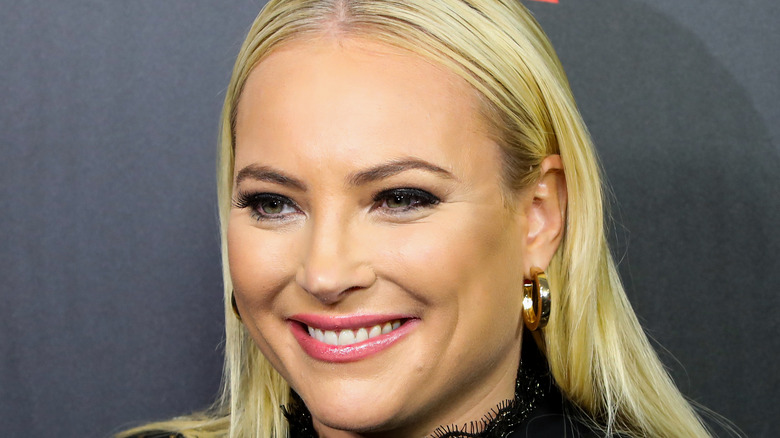 Tasos Katopodis/Getty Images
President Joe Biden is facing criticism from all sides for his decision to finally withdraw U.S. troops from Afghanistan after the move significantly destabilized the region and ultimately allowed the Taliban to regain control there. As NBC News reported, former President Donald Trump negotiated to withdraw all American forces by May 1, 2021. President Biden later agreed to have everybody out by the 20th anniversary of the devastating 9/11 attacks. Then, in July, he reassured the public that a Taliban takeover wasn't inevitable, putting his trust in the Afghan government to handle any issues that might arise.
However, as soon as troops began to leave, the Taliban seized their opportunity and took control of the capital, Kabul, within just a few weeks. "The events we are seeing now are sadly proof that no amount of military force would have ever delivered a stable, united, secure Afghanistan," President Biden said. "I will not mislead the American people by claiming that just a little more time in Afghanistan will make all the difference." The president also pointed out how Afghan leaders had abandoned their posts, leaving the area vulnerable to takeover. He took it as yet more proof that the right decision had been made.
President Biden might be facing backlash from both sides of the political spectrum, but one of the loudest dissenting voices, unsurprisingly, is Meghan McCain.
Social media users questioned Meghan McCain's qualifications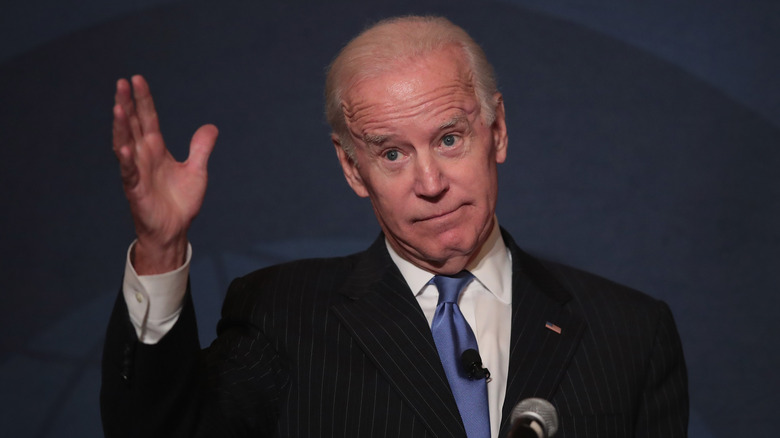 Scott Olson/Getty Images
In a lengthy Instagram post, outspoken conservative commentator Meghan McCain described herself as "physically ill," "more depressed than I have been since the beginning stages of the pandemic," and "filled with pure rage and anger" due to the withdrawal of U.S. troops from Afghanistan. Although she's a family friend of President Joe Biden, McCain described his decision to move forward as "one of the greatest foreign policy catastrophes of my lifetime." 
Labeling Biden "incompetent," the daughter of late senator John McCain argued that he has betrayed every American who fought in the drawn-out war as well as "our allies and innocent Afghan citizens," whom the former "View" co-host believes have been left at the mercy of the Taliban. McCain even suggested the risk of another terrorist attack on American soil has been increased exponentially as a result of President Biden's move. 
Twitter was unimpressed with McCain's comments, however, with one user pointing out her lack of political experience: "What did she do besides be born to Senator McCain? Does she have a degree or previous experience in politics?" Another suggested that McCain would be better suited to working at Walmart, and several bemoaned the fact she seemingly still has a platform despite giving up her gig on "The View." Meanwhile, after McCain unfavorably compared President Biden to "Jimmy Carter on acid" in a tweet, several respondents gleefully noted she clearly was misinformed both on Carter's dodgy history in Afghanistan and the effects of LSD.