The Truth About Why NYC's Star-Studded Homecoming Concert Was Cut Short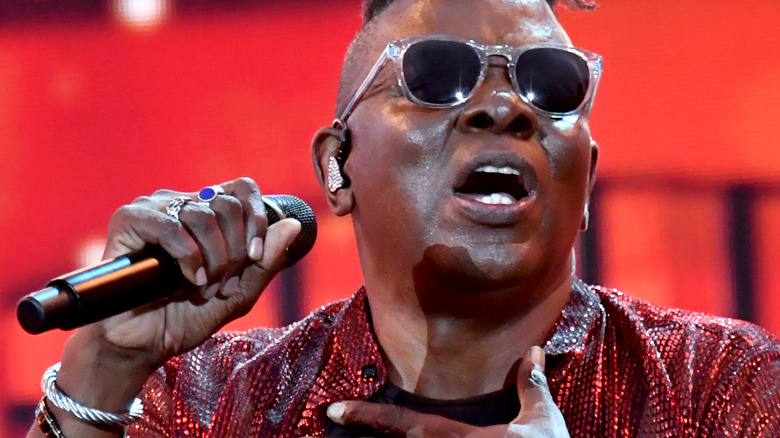 Jeff Kravitz/Getty Images
After a year of lockdowns and restrictions, Americans welcomed the summer of 2021 like a long-lost friend. With the COVID-19 vaccines available and mask mandates loosening, we reveled in the chance to take road trips or drive to the local beach. For major cities and parks, the summer signaled a return to tourism — and the revenue it generates. More importantly, their reopening was a symbol of American strength and character. What could be more hopeful than watching a baseball game live at Wrigley Field or Fenway Park? How could you not get excited about visiting Mount Rushmore or Yellowstone National Park?
New York City enforced some of the most stringent COVID restrictions during the height of the pandemic: Schools were shut down for months, subway service was limited, masks were required everywhere, and popular tourist attractions were closed for the duration. (Times Square was an absolute ghost town.) But as infection numbers dropped in the city, the Big Apple slowly began to look like itself again. To mark its triumphant return, the city — along with Live Aid and Clive Davis — organized the "We Love NYC Homecoming Concert" for August 21. The five-hour event, held on the Central Lawn of Central Park, was to feature a dazzling lineup of musicians including Bruce Springsteen, Paul Simon, Wyclef Jean, Journey, and Cynthia Erivo, among many others (via NYC Parks Department).
Alas, the concert didn't go quite as planned — for reasons that had nothing to do with the pandemic.
Henri spoiled everyone's plans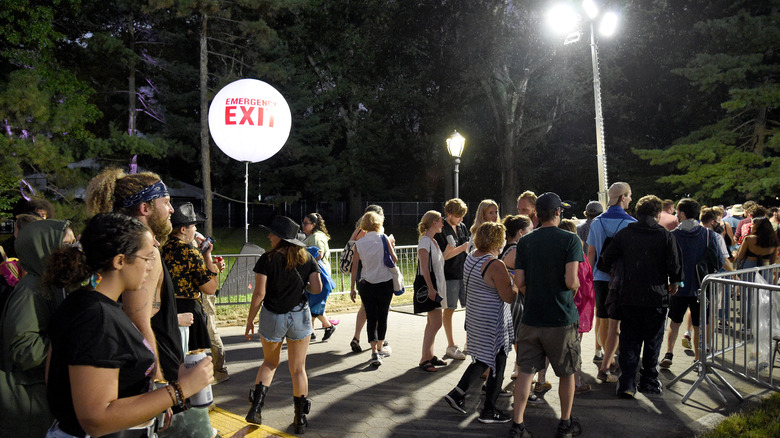 Kevin Mazur/Getty Images
The NYC Homecoming Concert, billed as "a celebration of New York City's comeback" (via CNN), was available live for music fans willing to pony up between $400 and $4,000 for standing-room tickets. (VIP buyers also had access to a private lounge and bar.) For everyone else, it was streamed live on CNN and other outlets.
The evening started well enough. For the first two hours, the (all-vaccinated) crowd partied to the music of Carlos Santana, LL Cool J, opera star Andrea Bocelli, Busta Rhymes, Remy Ma, Fat Joe, Julia Michaels, and JP Saxe. Jennifer Hudson, backed by the New York Philharmonic, stunned with her rendition of the opera aria "Nessun Dorma" (via YouTube). Then Mother Nature (who's apparently not a music fan) intervened. Hurricane Henri, which was expected to hit New York late on Saturday night, made its presence felt sooner than expected. As pop icon Barry Manilow was in the middle of his set, a bolt of lightning flashed. This presented a hazardous situation not only for the performers on the wire-laden stage, but also for the hundreds of concertgoers in the middle of an open field.
NYC Mayor Bill de Blasio ordered the crowd to leave and seek shelter, and out they swarmed. De Blasio hoped to resume the concert once the thunderstorm passed, but the rain only intensified, and the rest of the event had to be canceled (via New York Daily News). As of this writing, there were no plans for a future concert. Chalk it up to another 2021 disappointment.