Here's How Rachel Maddow's Schedule Will Now Change At MSNBC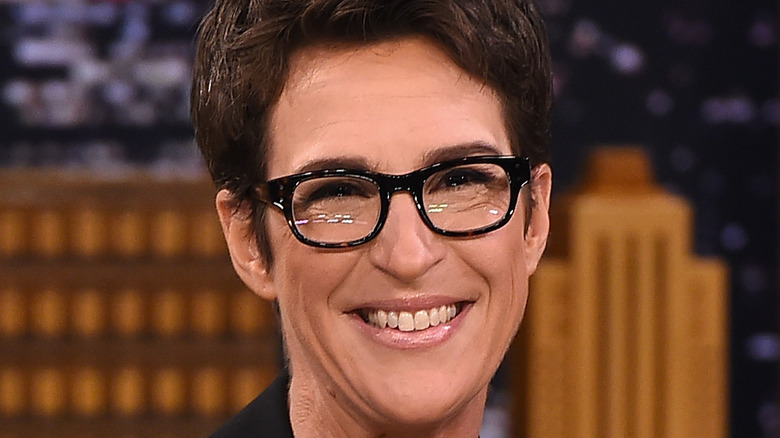 Theo Wargo/Getty Images
Cable news addicts who need their Rachel Maddow fix weeknights at 9 p.m. EST will have to get used to someone else in the time slot next year, but that doesn't mean Maddow is leaving MSNBC. Maddow did frighten fans when it was reported that she was in contract negotiations with MSNBC just days before a new deal was announced.
According to The Hollywood Reporter, Maddow brought on some big names to help her negotiate a new contract, namely Endeavor Talent Agency President Mark Shapiro, who told the outlet, "Nothing has been decided. We are deep into it with NBCUniversal and Rachel has an excellent relationship with them."
Well, now a deal has been reached and will give Maddow quite a different life at the cable news network she has called home since 2008 when "The Rachel Maddow Show" first aired. The news analysis show is one of the most popular on cable, and is MSNBC's most watched show, averaging 2.3 million viewers in July.
Rachel Maddow chose a different life with MSNBC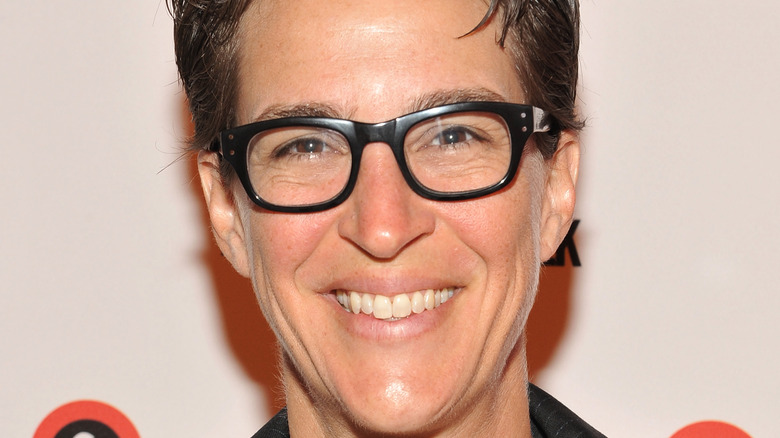 D Dipasupil/Getty Images
On August 22, Rachel Maddow's new deal was announced and while she is staying with MSNBC, it won't be in the same capacity viewers have gotten used to over the last 13 years. CNN reports that Maddow will continue to host her show on weekdays for now, but transition into a weekly format in the next year. She will also develop other projects with NBCUniversal. While there are conflicting stories on the extent of her new deal and the pay she has received is being kept under wraps, Business Insider reports that she will have more flexibility with her schedule and will have the freedom to "expand on her ideas." The Wall Street Journal reports that Maddow will start her own production company, giving NBC first dibs at any projects she has in the works.
While she was still in contract negotiations, The Daily Beast said that Maddow had entertained other offers in the past, but has remained with MSBC. She had also been reportedly suffering from burnout over the last few years, telling The New York Times in 2019 that she realized she didn't have a lot of "me" time. "I'm realizing now — 10, 11 years into this — that it's fine to work long days," she said. "But it's not good for you to work incessant long days, five days a week, 50 weeks a year for 10 years."