Will Camilla Ever Forgive Meghan And Harry For Hurting Prince Charles?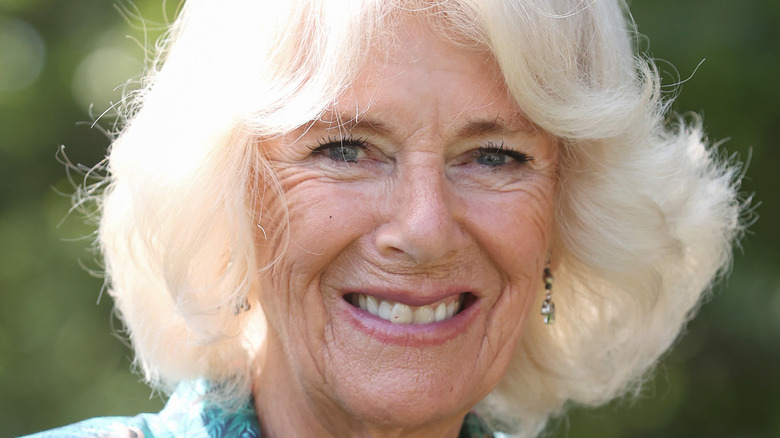 Chris Jackson/Getty Images
Prince Harry and Meghan Markle's rift with the royal family has been dominating headlines for months. However, the family wasn't always in such disarray. Before the Duke and Duchess of Sussex opted to exit their duties as senior members of the royal family, the pair were said to get along quite well with many members of the family. Meghan even reportedly had a special relationship with Prince Charles' wife, Camilla, Duchess of Cornwall, per Express.
The outlet reveals that once Meghan joined the family, Camilla became a mentor and friend to her. "They clearly really like each other. There is real warmth and support. Camilla has been very helpful to Meghan," a source said back in 2018. Camilla reportedly had private meetings with Meghan and offered her advice on how to deal with the pressure of being a member of Brittain's royal family. "Much like Meghan, Camilla had experienced a lot of negative press and hostility from courtiers due to her relationship with Charles when he was still married to Diana," an insider told the Daily Mail. "She was very sensitive to Meghan and provided her with support, advising her to ride out the storm and that it would all pass—but ultimately Meghan didn't listen."
Now, one royal expert claims that Camilla was hurt by Meghan and Harry's exit, and is struggling to move on.
Camilla may never forgive Harry and Meghan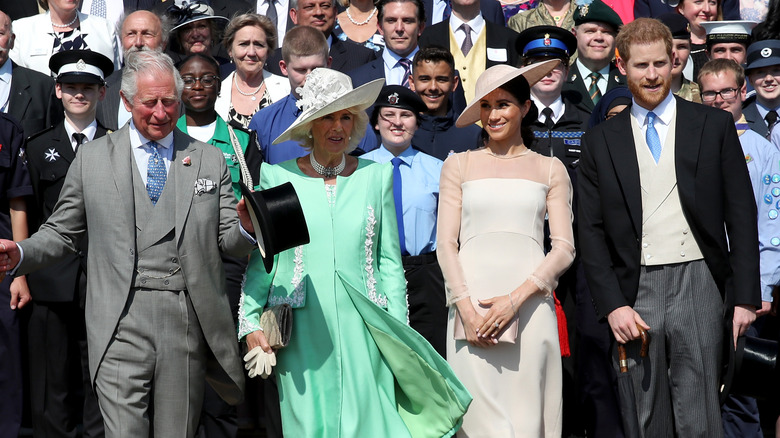 Chris Jackson/Getty Images
The Daily Mail reports that Camilla, Duchess of Cornwall is very upset with her stepson Prince Harry and his wife Meghan Markle for hurting her husband Prince Charles when they left the royal family in early 2020. Sources tell the outlet that Camilla is so bothered by the situation that she may not be able to move past the pain it's caused the family.
Royal expert Camilla Tominey wrote for The Telegraph that, although Buckingham Palace is publicly conveying a message of love and acceptance for Harry and Meghan, the Duchess of Cornwall will struggle with forgiving the Sussexes. "I don't think the Duchess will ever forgive Meghan for what she's done to the Prince of Wales," a source reportedly told Tominey. A second source claimed that Charles was deeply hurt by Harry's decision and that the rift between him and his son has been "really hard for him" to deal with. A third insider admitted that despite Camilla's feelings she will be there for Charles and support him fully. "When he [Charles] becomes king, she'll understand the need to be by his side — as the Duke of Edinburgh was for the queen — and I don't think she's daunted by that," the friend stated.
Although Charles reportedly feels hurt by Harry's actions, he has his wife to lean on during the tough times. "It is not an exaggeration to say she has been his rock throughout this crisis," a source said of the couple's bond.