The Heartbreaking Discussion John Travolta Had After Kelly Preston's Death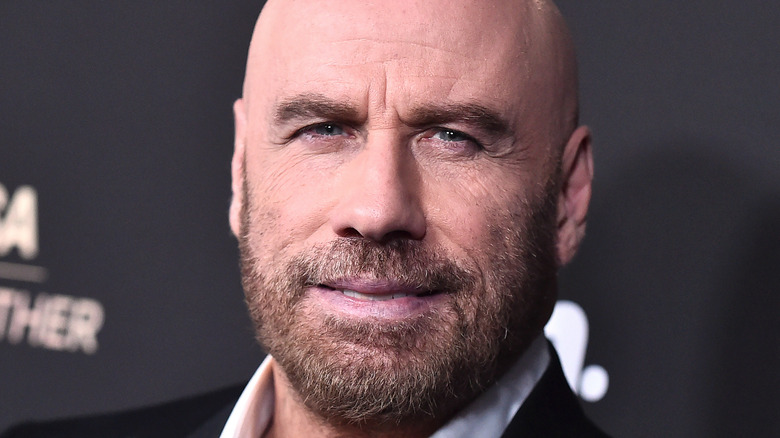 DFree/Shutterstock
Fans were shocked when the news broke that Kelly Preston had died at the age of 57. The actress, who was best known for her roles in films such as "Battlefield Earth," "Jerry Maguire," and "The Last Song," (via IMDb) died in July 2020 after a private battle with breast cancer, per Us Weekly. Preston's husband, actor John Travolta, also shared the news via social media. "She fought a courageous fight with the love and support of so many," Travolta said of his late wife. "Forgive me in advance if you don't hear from us for a while. But please know that I will feel your outpouring of love in the weeks and months ahead as we heal."
Preston also left behind two children, Ella, 21, and Benjamin 10. She and Travolta also shared a son named Jett, who died at the age of 16 following a seizure. Travolta and Preston tied the knot in September 1991. The couple were said to be "true partners" in their relationship and the actor was reportedly "devastated" about Preston's death.
Months following Preston's passing, Travolta spoke about grief during an interview with Esquire Mexico (via People). "I learned that mourning someone, living in grief, is very personal. Grief is personal and finding your own path is what could lead to healing. It's different than someone else's journey," the actor said in April. Now, Travolta is opening up about a heartbreaking conversation he had with his son about life and death.
John Travolta recalled a candid conversation about death with his young son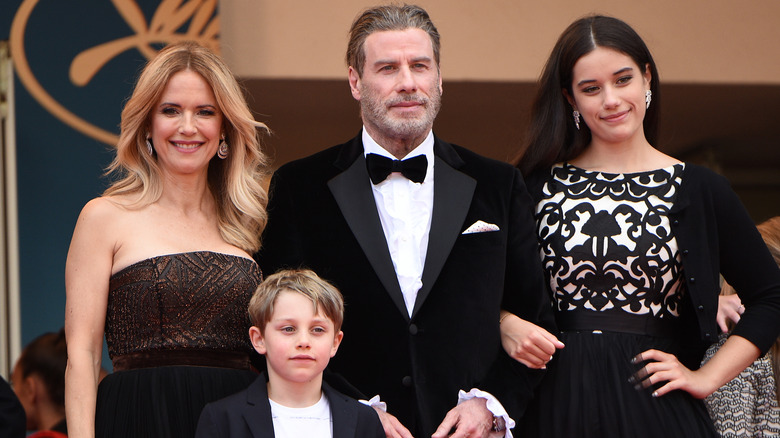 Nicholas Hunt/Getty Images
John Travolta recently appeared on Kevin Hart's Peacock talk show "Hart to Heart" and opened up about the death of his wife, actress Kelly Preston (via People). Travolta admitted that things have been tough for his family, especially his 10 year old son, Benjamin, following Preston's death. The actor admitted that Benjamin was scared that something may happen to his father after losing his mother. "He said to me once, 'Because mom passed away, I'm afraid you're going to,'" Travolta said, revealing that he then had a heartbreaking and honest conversation about life and death with the little boy.
"I said, 'Well, it's a very different thing.' And I went through the differences about my longevity and her limited life. I said, 'But you know, Ben ... you always love the truth and I'm going to tell you the truth about life. Nobody knows when they're gonna go or when they're going to stay,'" Travolta continued. "Your brother [Jett] left at 16. Too young. Your mother left at 57. That was too young. But who's to say? I could die tomorrow. You could. Anybody can," he added. "So let's look at it like it's part of life. You don't know exactly. You just do your best at trying to live the longest you can."
The "Grease" star also admitted that he has a new outlook on life thanks to Ben reminding him that he has plenty of life left to live. "This is a 10 year old telling me that! It changed my viewpoint," Travolta confessed.