The $21 Beauty Tool Jackie Kennedy Used To Extend Her Blowouts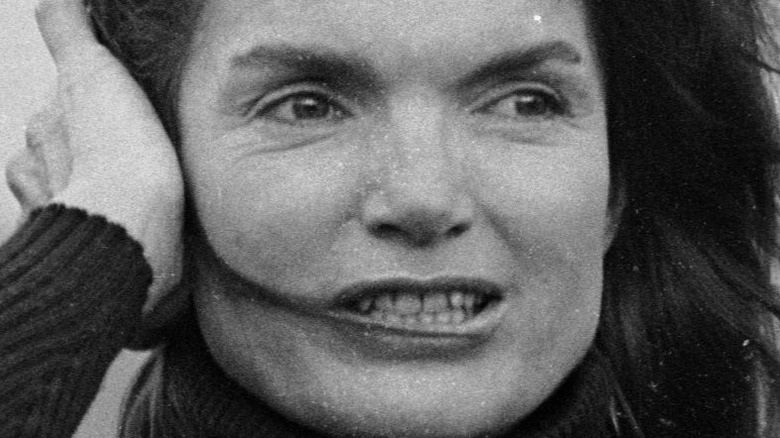 David Cairns/Getty Images
We may receive a commission on purchases made from links.
Let's get one thing straight: Jackie Kennedy had seriously iconic hair. No matter when she was pictured, or what she was doing, her hair always looked perfect. Whether it was covered by a headscarf or hat, or standing proud on its own, it was faultless — and always looked great alongside her other fashion choices.
Of course, she had the likes of Peter Lamas working with her seriously stylish hairdos throughout her life (via Town & Country), as well as access to some of the best products money could buy, but that's not all we can attribute the former first lady's amazing hair to. She extended the life of her famous blowouts not with something expensive and time-consuming, but with this beauty tool — costing just $21 dollars (via SheKnows), it's perfect even if you're not working with a budget fit for a first lady. If you want hair like her's for a reasonable price, you won't go far wrong with this product. 
The silk pillowcase will keep your hair looking great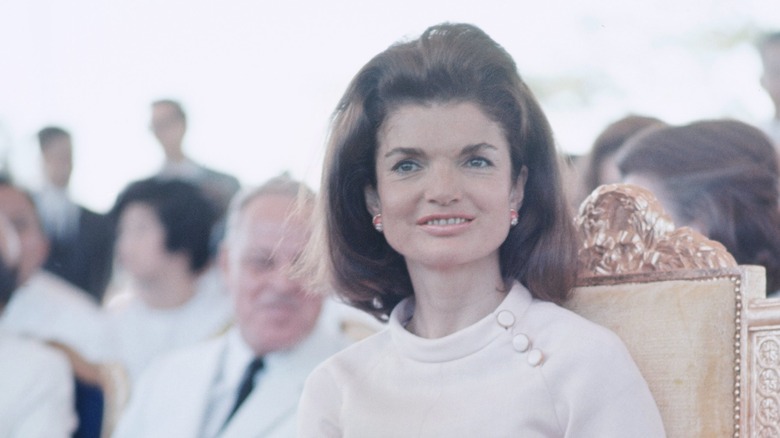 Michael Ochs Archives/Getty Images
Per SheKnows, Peter Lamas revealed that Jackie Kennedy used to sleep on a silk pillowcase to extend the life of her iconic blowouts — and help her skin keep looking great too! You can get a mulberry silk pillowcase through Amazon for just $21 — or less if it happens to be on sale. Silk cares for your hair better than cotton, and has a cooling effect on your hair too — it keeps it smooth and you won't find yourself with creases in the morning. You can choose between four stylist shades: white, grey, champagne, or ivory. There are four sizes, too: standard, queen, king, or toddler — though this will of course change the price; the $21 price point is for the standard pillowcase.
The pillowcase is naturally hypoallergenic too, so it's a good fit for all skin types and ages, and it averages a 4.6 rating. In fact, 79% of all product reviews on its Amazon page are five-star, with another 12% giving it four stars; over nine out of ten customers are clearly happy, so what are you waiting for?