The Lie That Got Laurence Fishburne His Big Break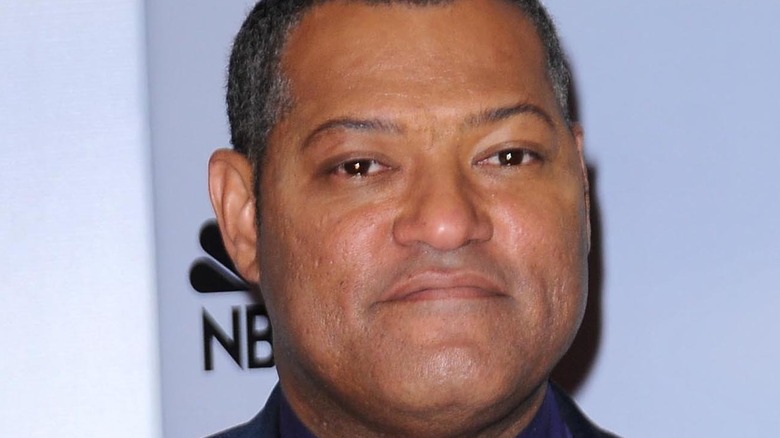 s_bukley/Shutterstock
Known for his unforgettable roles in "The Matrix" and "John Wick" franchises, as well as "Black-ish," "Hannibal," and "CSI: Crime Scene Investigation" (via IMDb), Laurence Fishburne found an interest in acting at an early age. Born in 1961, Fishburne's mom encouraged her young son to follow his passions and helped him secure auditions around New York City (via My Black History).
By the time he was 10, Fishburne starred in his first play "In My Many Names and Days" at a theatre in Manhattan (via History). His first on-screen appearance came pretty quickly, starring in the TV movie "If You Give a Dance, You Gotta Pay The Bread" as Fish. More roles followed soon after, including a lead role in "Cornbread Earl & Me," and 15 episodes of the ABC soap opera "One Life to Live" between 1974 and 1976 (via IMDb).
But it was Fishburne's supporting part in Francis Ford Coppola's "Apocalypse Now" that totally transformed his career, which he secured thanks to a little lie about his age.
Laurence Fishburne considers his time on Apocalypse Now as the most formative part of his career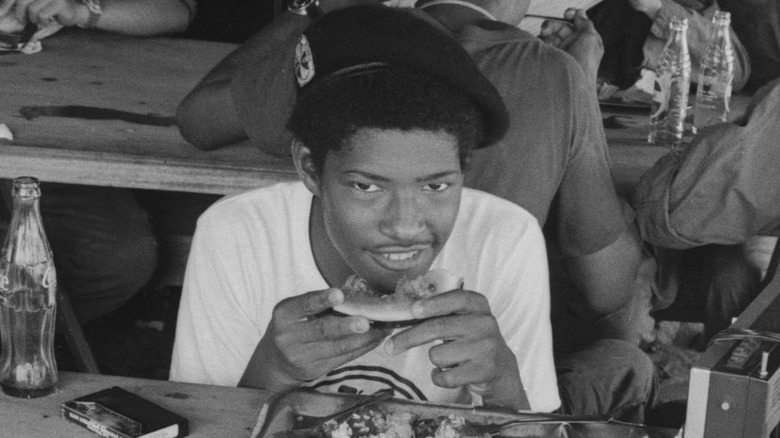 Dirck Halstead/Getty Images
When it came to casting, a then 14-year-old Laurence Fishburne managed to convince Francis Ford Coppola that he was two years older so he could score the role of a 17-year-old soldier Tyrone "Mr. Clean" Miller, as he revealed during an interview with CBC (via Screen Rant). By the time filming had wrapped on the movie, however, Fishburne was the same age as his character.
Thankfully, Coppola was none the wiser until after the fact because the actor often credits his time on the film as one of the most formative experiences of his life. "That movie was really the beginning of me thinking of myself as an artist," Fishburne told Collider. "It was the beginning of my understanding of cinema, it was the beginning of my understanding of the world," he explained, adding that the drastic change of traveling from Brooklyn to the Philippines put his life in perspective.
"My work with Francis on 'Apocalypse Now' and all the films I did afterwards with him really shaped me and formed me as an artist," Fishburne concluded.